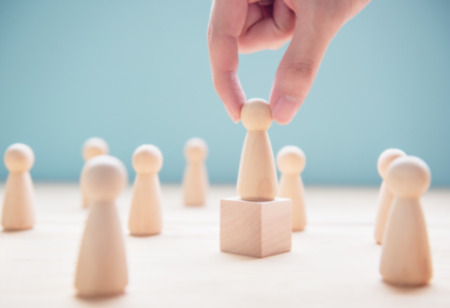 The appointment of Linda Yaccarino as Twitter's new CEO came as the biggest leadership appointment this year. Linda Yaccarino will be Twitter's new CEO, completing a decades-long career in the television industry and ushering in the age of Twitter 2.0, in which the platform's new leadership will try to lure back marketers.
In India there are already numerous appointments for leadership roles in companies big and small. Some leaders have been travelling with their company in managerial roles for years and are now appointed into leading roles. While some appear to have a fresh start at different companies in leadership roles. With that said, here are five most influential leaders welcomed as CEOs, MDs and Chairpersons in big corporations and here is their story.
S N Subrahmanyan Ascends as CMD of Larsen & Toubro
S N Subrahmanyan has been named the new Chairman and Managing Director (CMD) of Larsen & Toubro (L&T), an Indian multinational engineering company, effective as of October 1, 2023. Naik has more than 58 years of service with L&T, and he is widely credited with transforming the company into an international company.
Subrahmanyan, a civil engineer and management graduate, joined L&T Construction in 1984 and worked on a variety of infrastructure projects, including new airports, metros, and freight routes in India and abroad. He assumed the role of CEO-cum-MD in July 2017, as the business continued to experience rapid revenue and profit development. He is also recognized for facilitating L&T in expanding into new markets, including financial services and IT and technology services. The fourth quarter of L&T's fiscal year 2023 saw 10 percent annual growth in both sales and profit.
Karthik Balagopalan, the Ideal MD to Lead PUMA India
Karthik Balagopalan is now the new managing director of PUMA India, according to sportswear retailer Puma. Prior to this, he worked for the company as Global Director of Retail and E-commerce. He will succeed Abhishek Ganguly, the managing director of PUMA India since 2014 and a 17-year veteran of the company's Indian operations. Since 2006, Balagopalan has worked with the organization. He had executive positions in retail operations and business development at Puma India before taking the helm of the company's worldwide DTC division. One of the brand's markets with the quickest growth has been India.
Karthik is the ideal candidate to lead PUMA's operations in the crucial Indian market, thanks to his extensive understanding of the local market, valuable experience in the DTC industry across numerous channels, and exposure to global operations and headquarters. He will be headquartered in Bangalore, India, and will report to PUMA CEO Arne Freundt.
LIC Brings in Siddhartha Mohanty as the New Chairperson
Siddhartha Mohanty has been named Chairperson of the Life Insurance Corporation of India (LIC) by the government till June 29, 2024. Following that, he will remain as Managing Director and Chief Executive Officer until June 7, 2025, according to a release from LIC. Mohanty, who is now the Managing Director, has been serving as the state-run life insurance company's temporary Chairperson since March 14, replacing M R Kumar, whose tenure expires on March 13, 2023.
Mohanty began working for LIC as a trainee officer in 1985 and has since earned valuable expertise in the insurance industry. He has previously served as COO and CEO of LIC Housing Finance Ltd, senior divisional manager in Raipur and Cuttack, and chief in legal, investment monitoring, and accounting. M Jagannath, Tablesh Pandey, and Mini Ipe are the three managing directors of LIC. It is the country's largest financial institution, with assets totaling more than Rs 44.35 crore as of December 2022.
Sanjay Agarwal Back in AU Small Finance Bank as MD and CEO
The Reserve Bank of India has made Sanjay Agarwal's reappointment as Managing Director and CEO of Jaipur-based AU Small Finance Bank for a three-year term beginning April 19, 2023. The central bank also accepted Uttam Tibrewal's reappointment as Whole Time Director for three years beginning April 19, 2023 according to reports. The bank stated that the aforementioned re-appointments were accepted by shareholders through postal ballot on March 9, 2022. According to the bank's annual report, the re-appointment of Agarwal and Tibrewal for a second term was accepted by shareholders through postal ballot on March 9, 2022 for four years from April 19, 2022 to April 18, 2026.
Sanjay Agarwal is one of India's youngest billionaires. Agarwal, one of Rajasthan's richest people today, is a self-made business magnate who grew his endeavor from a modest financial firm to a full-fledged bank in less than 20 years. Sanjay developed a solid company that steadily expanded into a successful listed financial institution with a market cap of over Rs 45,000 crore after diving into business fresh out of college. AU Small Finance Bank's Managing Director (MD) and Chief Executive Officer (CEO) is Sanjay Agarwal.
Sanjay Agarwal successfully turned his enterprise into AU Small Finance Bank in 2017 after two decades of operating without any money. The Jaipur-based AU Small Finance Bank now has over 1,000 branches and over 30 lakh customers across the country. In 2023, Sanjay Agarwal's net worth is expected to be more than Rs 10,600 crore ($1.3 billion). Shares of AU Small Finance Bank (SFB) rose 17 percent after the Reserve Bank of India (RBI) accepted Sanjay Agarwal's re-appointment as managing director and chief executive officer of the lender for a three-year term.
Hero MotoCorp Crowns Niranjan Gupta as the New CEO
Hero MotoCorp's Board of Directors has named Niranjan Gupta as the company's new CEO, beginning May 1, 2023. He has been promoted from his existing role as CFO, Head of Strategy and M&A. Gupta has over 25 years of expertise in finance, mergers and acquisitions, supply chain, and strategy roles in a variety of industries, including consumer goods, metals and mining, and automobiles. He is also a director of Ather Energy, HMC MM Auto Private Limited, and HMCL Colombia. Prior to joining Hero MotoCorp, Niranjan worked for Vedanta Limited for three years and Unilever for 20 years in various global responsibilities. Dr. Pawan Munjal will remain as executive chairman and a full-time member of the Board. In due course, the corporation will name a new CFO.