Intelligent Automation, Robotic Solutions: The Networks Future - Proofing Companies Against Challenges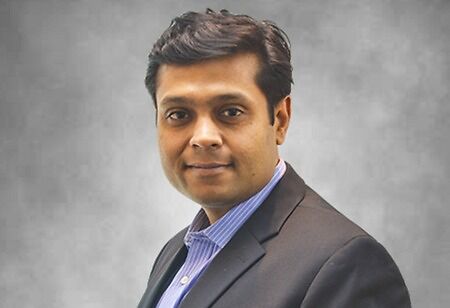 Divij Singhal, Founder & CEO, ICCS, 0
Intelligent Automation and Robotic Solutions are revolutionizing industries in our digitally-driven world and raising productivity, which therefore boosts the economy. They are also expected to assist in addressing a variety of commercial 'tech challenges', such as climate change and health.
These technologies will simultaneously change both the workplace itself and the nature of employment. More human-like duties will be performed by machines, and they will even be able to take on jobs that human beings are unable to do. Some businesses will consequently fail; some will grow, while others relocate.
Businesses Gain from Quicker Developments in Intelligent Automation
Though not new ideas, Intelligent Automation (IA) and Robotic Solutions are slowly gaining ground as machine capabilities increase thanks to technological breakthroughs. Therefore, to provide value, support economic growth, and make unimaginable progress on some of the most pressing corporate issues, business requires these innovations.
Rapid Development of Technology
Besides, traditional industrial automation and advanced robotics, new generations of more capable automated systems are on the horizon for applications like autonomous vehicles on the road and self-checkouts in grocery stores. The majority of this development has been driven by advancements in systems and parts, including mechanics, sensors, and software.
Recently, machine-learning algorithms have become more complex, enabling them to benefit from enormous increases in processing power, as well as, the exponential growth of data available to train them. Numerous developments, such as those that go beyond human capabilities in computer recognition, natural language processing, and challenging games, are making news.
The Ability to Change Industries and Spur Economic Expansion
Businesses from numerous industries already use these technologies in a variety of processes, such as customizing product recommendations, looking for manufacturing irregularities, and identifying fraudulent transactions. Even more practical methods for classification, estimation, and clustering problems are part of the most recent wave of IA developments.
According to Mordor Intelligence, the global robotics market is anticipated to grow at a CAGR of 17.45 percent to reach $ 74.1 billion by 2026. The research also mentions the deployment of other robot technologies, including cleaning and disinfection service robots, to reduce COVID-19 throughout the years 2026–2028.
Robotics Solutions Have a Bright Future
Expert study shows that many firms find it challenging to think of robotics uses outside of secondary packing and palletizing, since they are often used in manufacturing edge operations. However, over the previous five years, the major players had already begun to create robotic processing systems, and now, a considerable number of businesses have declared accelerated plans for robotic processing systems to meet immediate labour needs and handle future difficulties. The Asia-Pacific area is anticipated to see a considerable
growth rate over the course of the forecast period, due to the region's extensive use of robotics in the production of electrical and automotive products, according to a report by Mordor Intelligence.
Lack of IT Readiness
Solutions for Intelligent Automation and Robotics require a significant level of IT support. They can be adopted by business units with little to no IT assistance, in contrast to regular RPA. It requires not only on-premises resources but also substantially more computing, storage, and other infrastructure resources.
Enterprises are changing due to intelligent automation and robotic solutions, which will increase productivity. They will also support efforts to address a 'variety of technology' social issues, including those relating to health and climate change.
Intelligent automation should typically be conducted in the cloud due to scalability and capacity issues. To accomplish this, it will probably be necessary for a fully prepared IT team to participate, if not work together. The team should be familiar with the cloud but not necessarily be using it.
Currently, the use of these methods has been made possible by cloud computing and systems with massively parallel processing, but as data volumes grow and deep learning moves toward the automated creation of increasingly complex algorithms, this opportunity will diminish.
Human Resistance to Change
IA and robots have many facets, technology being only one. In addition, human intelligence is also a crucial component. Businesses must anticipate how impending changes to roles, procedures, responsibilities, and methods of operation will impact the organization.
The market lacks sufficient application cases for the use of technology. Without it, no firm would be eager to spend money on projects involving technology. It is evident that not many businesses have shown a keen interest in funding the creation of products or in providing the platforms and resources necessary to support tech-driven activity on a "as a service" basis. On the other hand, businesses don't have to start from scratch; they may use ready-made solutions and plug in their own data.
Business Likelihood
To succeed, vision and strategy must be integrated. Without a clear plan, many businesses are introducing IA and robotics piecemeal, with IT or business departments taking the lead.
Furthermore, people's thoughts are now surrounded by this kind of confusion. Last but not least, probability—the mathematical unpredictability that underlies automation forecasts—remains an unexplored area for organizations.
They are unable to show that the automation system's decision-making procedure is reliable. Making it transparent, tangible, and understandable is the only way to fix it. Organizations should use solutions and automation that are comprehensible.
Final Takeaway!
Enterprises are changing due to intelligent automation and robotic solutions, which will increase productivity. They will also support efforts to address a 'variety of technology' social issues, including those relating to health and climate change. For the purpose of business growth, turning to IA and robotic solutions is the need of hour.