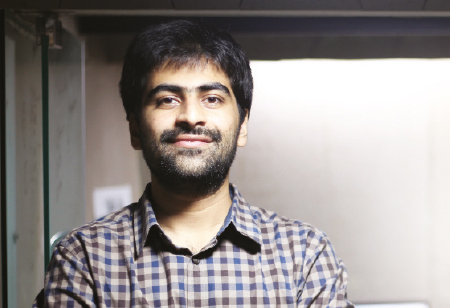 Virang Jhaveri, CEO, Picostone
Holding a Bachelor's degree in Electronics & Telecommunication Engineering from D.J. Sanghvi College of Engineering, Virang founded Picostone in 2015, prior to which he worked as a Software Engineer at Diebold.
According to a report, the home automation market is expected to reach $151.4 billion by 2024 with a global CAGR of 12 percent, and a higher growth rate in APAC. While initially security was the main reason for people to invest in smart homes, now, most people are looking for a more seamless way to manage their homes even when they are not around.
So, what is a smart home? A smart home is a home where different devices, systems, and items are connected to each other and to a central network. With a smart home automation system, you can control lighting, temperature, appliances, entertainment systems, home security, and alarm systems.
Wired smart homes - A thing of the past
In wired smart homes, all the devices, including sensors, thermostats, electronic roller blinds, and lightning are connected using a low power line which has an embedded system running on it that acts as a self sufficient and independent node. This embedded system works as the main controller of the smart home system. While the wired smart homes were fast and reliable, they had many other disadvantages such as:
•If the home wasn't pre wired already, it needed to be completely wired by taking off plasters and paint.
•No way to move the wired smart home system to another house without rewiring.
•Lack of scalability.
•High installation costs.
•It could only be controlled when you were inside the house.
There was a strong need for smart home systems that were wireless, more flexible, and most importantly, affordable. That is how the present smarthome systems came into existence. Present Wireless smart home automation and IoT devices have made our daily lives much simpler better, and more comfortable, since the devices no longer need to be wired together.
Internet of Things(IoT)is at the very core of the present smart home technology. An IoT device is any electronic device that can connect to the internet. One IoT device can also connect to multiple other IoT devices, with the internet working as a bridge between them. The biggest advantage of IoT is that it can be readily connected anywhere as long as there is an internet connection.
Every second, 127 new IoT devices are connected to the internet. As the popularity of IoT devices grows it is
expected that by 2020, the global IoT market will be worth 457 billion. Virtual assistants are also now deeply embedded in smart homes, even though they were first introduced in laptops and smartphones. These virtual assistant take voice commands and can connect & control IoT devices in the entire house.
With advanced sensors, gesture controls will lead us into a digital reality where we don't have to scream at a machine any more
With virtual assistants, you don't even need to get up and fumble with an app; you can just command them to do whatever needs to be done. Popular virtual assistants in the market include Amazon Alexa, Apple Siri, and Google Assistant. They can be integrated with multiple platforms such smart speakers, smart phones, home appliances, messaging platforms, cars, and wearable devices.
Future of Smart Homes
When we look at the smart home technology of the future, we can expect to see new ways to communicate with the devices and technologies that will provide cross-platform support along with complex decision making solutions.
Gesture controls: While voice commands aren't going anywhere, the future of smart homes is expect¬ed to be more hush and quieter with gesture-based controls. With advanced sensors, gesture controls will lead us into a digital reality where we don't have to scream at a machine anymore. Gaming devices like Xbox and Kinect have already been using gesture control for years, but we will require more advanced hardware for gestures to be easily identified by smart home systems. With the required technology in place, you will be able to control specific smart home devices around the house through gestures.
Better Role for Artificial Intelligence
In the future, with more advanced AI, future smart home devices will automatically be able to predict your actions and perform tasks even before you ask them to. For instance,with the right AI integration, security and surveillance systems will be able to notify users of possible threats even before an intruder lands inside their property. The smart home system will also be able to take control by proactively alerting the required users and authorities.
Closely Integrating Smart Home Devices
In the future, it is expected that smart home devices will be even more closely integrated and flexible. There will be solutions developed with cross platform compatibility that are not restricted to a single platform. People will be able to customize their smart homes in any way that they want, based on their requirements and budget.
Conclusion
More than anything, smart homes can give users the control and ease of access they need to handle everyday home activities like turning on the light or the air purifier. There are already more connected devices than people in this world, and this number is constantly growing. In the future, smart homes are expected to become an irreplaceable part of the home infrastructure and they will only become more advanced and intuitive.