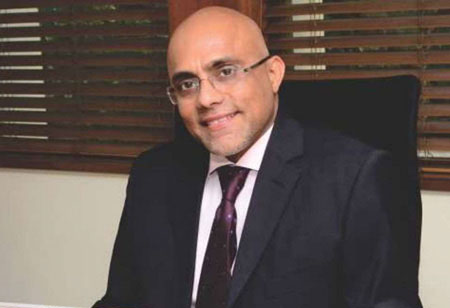 Sudhir Kothari, Founder & CEO, Embee Software , 0
Inclined towards development of the information technology and services industry with 35+ years of experience in business transformation and achievement.
Cloud data centres will process 94 percent of workloads in 2021. Regardless of the size of the business, cloud computing can affect the speed and intensity of its growth through several factors. When businesses are on the cloud, complex tasks are made simpler and data processing more efficient.
With over 60 percent of businesses using cloud services, it is obvious that cloud business is not only here to stay but grow substantially. Real-time updating with cloud ensures data is available asap and there is no time-lag in between backups as opposed to on-premises backup systems. Cloud automation is an exciting development for small companies because it can give back workers some time out of their schedules if some of their tasks are already automated.
The transition to cloud can really enhance the overall productivity reduce the financial burden and enhance capabilities and scalabilities. In the immediate context, it can drastically reduce the limitation posed by the remote and work from home. Employees can access and share any data or information on the cloud and can work in better collaboration with them. Cloud uses many technologies, of which the programming model, data management, data storage, virtualization are the key technologies. Virtualization is a method of deploying computing resources.
Importance of HRMS
According to the latest HR software market analysis, the global HR market will become a $38.17 billion industry by 2027. This tremendous growth is due to an increase in the interest of companies in team-focused management. Gone are the days when your employees used to go to HR for any attendance, leaves, assets, and payroll-related queries and approvals. In today's era where most of the people are working from their homes, it can be quite challenging to reach out to HR for everything, hence there is a growing need for robust systems to make processes automated and independent. An HRMS solution is an effective way of managing your remote workforce. HR software simplifies daily HR tasks, streamlines employee processes, and minimizes administration. It is a comprehensive employee lifecycle management solution to automate tedious, repetitive, and time-absorbing manual HR tasks. The employees can mark their attendance, request for leaves, claim reimbursements, save/edit personal and asset details, upload documents, check status and approvals, and much more with HRMS.
Windows Virtual Desktop (WVD)
Covid 19 had a huge impact on our business. Working from a home became a new normal with sudden cultural & behavioral changes that everyone needs to adopt, accommodate & move on whether customer or vendor, buyer, or seller.
Even after all this, compared to many other industries, our IT industry is survived from initial hiccups and is expected to have an enormous market boom. The main reason for this increase in the business is the increased demand for software and social media platforms such as Azure Infrastructure, Azure Windows Virtual Desktop (WVD), Azure PaaS/ Micro services, Microsoft Teams etc.
Here are the key benefits of WVD- security and compliance features-
1.Save on costs of desktop management, infrastructure, and support.
2. WVD stores your desktop information on a remote server to ensure only your employees can access the information.
3.It minimizes organization downtime and helps protect against any possible business disruption.4. Flat tires, bad weather, and travel will not stop your employees from accessing information they need from another device to complete work.

SAP On Azure
SAP on azure optimize Enterprise resource planning (ERP) in the cloud using the security features, reliability, and scalable SAP-certified infrastructure of Azure. It comes with multi-layered, built-in security controls and threat intelligence, backed by Microsoft. The ERP applications that SAP provides are highly complex and capable of providing the scalability and analytics that are necessary for many organizations, Azure offers support for hybrid operations beyond connectivity and infrastructure. It enables to consistently perform operations regardless of platform,including identity management, application development, and security. SAP Hana, SAP net weaver, SAP hybris and SAP Cloud platform are the solutions which helps in providing the support for SAP solutions.

Advance Specialization Microsoft Teams
The latest Advanced specialization has been categorized in four categories.Advanced Specialization -Team Work Deployment, Calling for Microsoft Teams, Meetings and Meeting rooms for Microsoft Teams and custom solutions for Microsoft Teams.

Teamwork deployment- It offers a critical opportunity for partners to ensure customers achieve business value from Microsoft Teams, SharePoint Online, Exchange Online, and Yammer, which can increase customer lifetime value for partners. This advanced specialization helps to differentiate partners in the marketplace, making it easier for customers to identify the best match for their needs. This added advantage can help partners grow their Teams deployment services practice and build more meaningful connections with customers.

Calling for Microsoft Teams- Calling in Teams provides the features organizations need to deliver seamless, collaborative experiences for employees, business partners and customers. Because implementation of calling solutions can be complex and involves network remediation, O365 service deployment, telephone number provisioning/porting and device deployment, customers need partners with this highly specialized skillset.

Meetings and Meeting rooms for Microsoft Teams- Microsoft Teams is the tool that facilitates a level of collaboration and engagement on par with face-to-face meetings. Amazingly, a record 2.7 billion minutes were spent in Teams meetings on March 31 alone ­ a 200 percent increase from the previous daily high achieved just two weeks prior.

Custom solutions for Microsoft Teams-The Custom Solutions for MicrosoftTeams advanced specialization provides a means your organization to showcase validated capability to develop and deploy custom apps and solutions with Microsoft Teams.

Different Technologies For Hybrid
As per the latest cloud computing trends, 84 percent of enterprises run on a multi-cloud strategy. The rise of the hybrid cloud will put an end to the debate regarding whether to go for private cloud or public cloud. Statistics reveal that businesses have difficulty choosing between the two and as a result, look for deploying a mixture of both private and public clouds.A Hybrid Cloud allows customers to enjoy the benefits of both the Public Cloud and the Private Cloud. Most organizations have an IT landscape which are too complicated to go for either a completely Public Cloud, or Private Cloud based approach. Budget constraints too may prevent companies from implementing a Private Cloud model where data security concerns as well as security requirements may prevent them from a completely Public model. In such a case, a Hybrid model allows the creation of a Public as well as Private cloud to fulfil both requirements.

But the implementation of multiple cloud providers undergoes the risk of failure in tracking resources and controlling the expenses. Hybrid cloud puts an end to these concerns as it merges the security and cost-effectiveness of the private cloud with the power-packed performances of the public cloud.