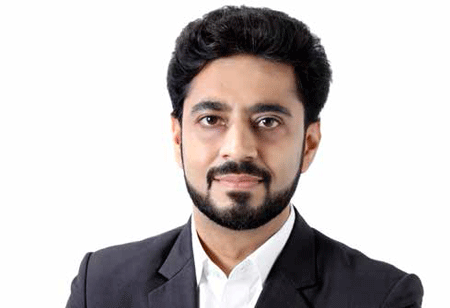 Anurag Khosla, CEO, Aetna India, 0
With an entrepreneurial mindset, Anurag has not only gained extensive experience in digital health, but also is instrumental in building strong track record of making strategic changes and meeting short & long-term objectives of the organizations.
How Technology is contributing to the development of the Healthcare Sector? How AI, automation, and digital technology are bringing a paradigm shift in the industry?
The healthcare sector across the globe has been going through an era of the digital revolution. The use of digital technologies has increased many folds in past few years. India also has been a part of this revolution. From telemedicine to e-Diagnostics to the usage of Artificial intelligence (AI) & Machine learning (ML) all have recently gained significant momentum in the past few years.
The e-Pharmacy, personalized healthcare, and many others, are a few and new aspects of the digitization of the healthcare industry. Personalized healthcare has paved the way for the introduction of AI and ML in the healthcare system. The patients need not visit the doctors every time for their consultations and they can interact with AI-based chat-bots for their routine queries from anywhere & anytime. Applications based on ML help to collect and analyze data accurately.
By reducing the turnaround time, they make healthcare services faster, smoother, and more efficient. Moreover, these applications are gradually making healthcare more affordable as well. Besides the above-mentioned, AI has many other applications in modern healthcare. As the algorithms are becoming more and more precise, new avenues for the application of AI in healthcare are opening.
Do you think digital health can overhaul the healthcare ecosystem in India?
Digital health presents a significant opportunity to provide affordable along with high quality primary care access to the masses, if given the same importance which was bestowed during the post-pandemic. This shift can introduce one-stop-shop platforms to provide preventive care which is often missing due to access issues and even to address chronic and complex diseases which can be treated with digital solutions. Moreover, digital healthcare has great potential to deliver home care beyond just telemedicine. With the help of Artificial Intelligence, algorithms and the Internet of Medical Things, development and innovation in medicine, diagnostics, drugs, and personalized care can be done.
How has pandemic impacted the telemedicine industry?
The decade of 2020s can turn out to be an era that reshapes our healthcare system by innovating and accepting digital technology at its heart. The outbreak and continuous surge of COVID-19 have driven many developments in the healthcare space, the way people seek medical assistance, doctor-patient interaction, at-home delivery models and so much more. The impact of digital healthcare has been tremendous on the end-users as well as healthcare providers.
Acceptability amongst the masses for telemedicine has increased due to the pandemic which opens avenues for
healthcare providers to set up telehealth as one of the offerings to keep the end-users attracted. The mindsets of people have changed towards telemedicine and the overall digital healthcare ecosystem. While telemedicine has emerged as an important component of our healthcare system, it is also essential to understand that telemedicine alone is not the answer. Much medical care requires in-person visits & diagnostics and the involvement of doctors face to face.

Is the demographic profile of India a challenge or an advantage? What are the key roadblocks in digitization of healthcare in India?
The scope of telemedicine in India depends on various socio-economic factors and the efforts made by government & private players in making primary healthcare accessible for all. Indian is sure to benefit from inclusion of technology in healthcare and we are certain that in the coming years India will find its right place as one of the leaders in telehealth. With the fast increasing internet penetration across India and availability of mobile handsets at a very small price point has improved technology access immensely.

People have started benefiting from the wider reach and have experienced tremendous advantages in the healthcare sector. Easy to use functions of availing servicing over a call have encouraged people to use technology for medical purpose. Resultantly, teleconsultation has emerged as a strong tool to access primary care. In place of lining up at the doctors' clinic, now people are accessing healthcare consultation over call.

Moreover, teleconsultation and digital healthcare can be a great solution help that narrow the rural-urban healthcare divide using the growing penetration of internet and lower data costs in rural India. In the Indian context it is even more suitable as telemedicine can become an important conduit to impart medical knowledge and awareness to train local healthcare workers in remote areas who otherwise may not have access to such researched content.

A decade from now, what is going to be the healthcare landscape of India?
The era of digital health in India has just begun. In the years to come, digital healthcare is going to be a fundamental part of India's healthcare ecosystem. In my view, a successful healthcare ecosystem will be the one that co-exist the physical and online healthcare delivery with each being leveraged for their best use and application to improve the population health by addressing access to quality care at affordable prices.

How is vHealth leading the technology interventions in Digital health in India?
At vHealth, we give a comprehensive ecosystem bagged by technology that empowers families to access all required medical services at the click of a button from the comfort of their home. With the help of technology, a patient can book audio/video consultation with telemedicine trained doctors, order medicine, book health check-up, book consultation at top hospital/clinics under vHealth network and much more. All our doctors are high quality professionals trained from best medical schools and undergo a rigorous training in telemedicine specific skills. High quality consultation and excellent patient experience is ensured through patient surveys by incorporating the identified changes into our processes.

An evaluation, feedback and review loop is used to continuously improve the health outcomes of patients. Value based and customized advice is given to patients based on latest clinical evidence and protocols. vHealth ecosystem include hospital, clinics, diagnostic centers, and pharmacies which help to facilitate any physical examinations, diagnostic tests, home care treatment, hospitalization, and even medicine delivery at home.