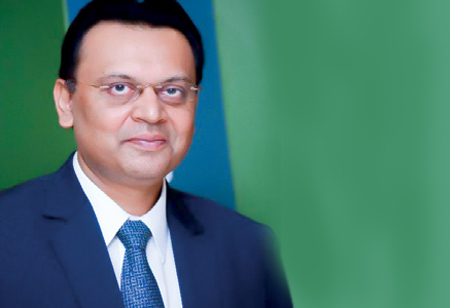 Shireesh Sahai, CEO - India/South Asia, Wolters Kluwer
The `know-do' gap in healthcare refers to what healthcare providers know to be the right procedures based on research and clinical experience, and what is finally done in the real world when it comes to putting this knowledge into practice for the benefit of patients.
In developing countries such as India, the know-do gap is wider, and bridging it poses the challenge of implementing evidence-based solutions without using the expensive, more sophisticated strategies followed by high-income countries.
One of the biggest repercussions of the `know-do' gap is that it exacerbates the problem of variability of care. In India, the quality of healthcare varies from patient to patient and depends on the doctor or medical institution the patient visits. Such variation can increase the risk of diagnostic and clinical complications and lead to higher healthcare costs.
These challenges and pit falls of the `know-do' gap have been acknowledged by global and Indian health experts since the 1970s. It is only recently that they have realized that an obvious and powerful solution exists: technology-driven healthcare delivery. This solution has the power to reduce variability in healthcare delivery and make effective changes across the country's fragmented health system.
Take for example the functioning of an efficient clinical workflow system, which is geared to ensure effective, standardized health service delivery through systematic inputs by multiple `providers'. At present, clinical workflows in India comprise disjointed efforts and discontinuous communication between doctors, nurses, pharmacists, allied healthcare professionals, diagnostic labs, patients and caregivers. This lack of standardization and erratic communication hinder efforts to provide sustained high quality and effective care to every patient. Health technology and digitization can make clinical workflows a seamless system with all parts and elements well integrated, thus ensuring timely access to health information by all members in the health chain, and enabling clinical effectiveness and efficiency at every point in the continuum of care.
Clinical decision support systems (CDS) have shown immense promise in improving efficiencies in existing clinical workflows. CDS comprises digital tools and platforms that intelligently provide health information and knowledge, in a filtered manner, to enhance patient care. These tools include but are not limited to computerized alerts and reminders to health providers and patients; clinical guidelines and recommendations; condition-specific best practices; patient data reports and summaries; documentation templates; diagnostic support; and other such health reference information.

Studies have shown that technology driven CDS can improve clinical effectiveness by reducing diagnostic errors and adverse events, improving efficiency in clinical workflow between multiple participants, deliver greater cost-benefit, and increase patient satisfaction.

Not too long ago, the doctor was the center of the healthcare universe, but today, it is the patient that occupies this space. Today's patients are increasingly aware and involved in their care and have empowered themselves enough to play a role in improving their health outcomes. This growing patient involvement means that patients now support doctors to better monitor their symptoms and more accurately track medication and its side effects. These data points when integrated into the main clinical workflow, for all members of the medical and paramedical community to access, record, modify and work on, can add to the knowledge database and continue to guide clinical decisions for other patients. Undoubtedly, this is the best time for us, as stakeholders in health, to encourage patients and medical professionals to embrace the use of technology in healthcare.

Earlier this year, the Indian government reaffirmed its commitment to `reaching the last man in the line through digital health interventions and digital inclusion'. In the last five years, the government has introduced several health programs and initiatives to this end. The Ministry of Health and family Welfare recently released the National Digital Health Blueprint which lays out the framework and implementation approach for the National Health Stack. These are excellent developments which will transform healthcare in India. We hope to soon see the CDS tools being actively used in the country's health system.

The time has come for us to ensure that the growing body of medical knowledge ­ both theoretical and practical - is put to good use. The time has come for us to bridge the `know-do' gap in India so that every patient anywhere in the country can access the same level of effective, efficient and standardized healthcare.