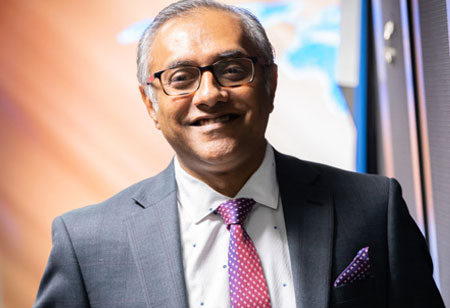 Piyush Chowhan, Group Chief Information Officer, Lulu Group, 0
Piyush, in his 24 years career, has handled key responsibilities across companies such as Tata Infotech, Wipro, TESCO, SanDisk, WalmartLabs and Arvind Lifestyle, to name few.
Data is the new SOIL' which will drive the future organizations in the digital era. This is a statement which most of CEOs now understand very well. Data is already being spoken in most board room discussions, and business strategy always have an element of data in them. But still, most of the non-digital native organizations are struggling to really transform into a True Data Driven Organization. COVID has pushed the digital agenda to the forefront for most of the organizations, and investments have been enhanced for digital projects. The amount of money invested in Data Analytics/AI driven projects has been consistently increasing over the last decade, but the real benefits of becoming data driven are still not seen. It's now clear that companies which are data driven can understand their customers better, and are hence able to scale their businesses much faster. This divide between data driven and non-data-driven is very much visible in the growth numbers of these companies.
This last few years, organizations have seen that companies like Google, Facebook, Amazon, and PayPal have been able to grow their Market Capitalization at a much faster pace than organizations which have not been able to harness the power of data. This is evident from the HBR survey of Fortune 1000 companies where they say that their investment in Data Analytics projects have increased over the last 4-5 years at a rate of 10-15 percent, but most of them are still able to realize the true power of data analytics. 90 percent of the organizations have seen increase in spends, but less than 30 percent of organizations were able to get the benefits from this transformation. Among all these organizations surveyed, about 76 percent have appointed a Chief Data OfficerChief Analytics Officer, but the business impact is for less than 1/3rd of the same. Thus, it leads to a very important questions Why are these data analytics investments not leading the right outcomes of adding business value? We try to dissect the top strategies which the CEO needs to adopt to get value for these Data Investments. What are the root of these problems?
While it may seem that adoption of Data Technologies would be the major deterrent forthis transformation, the survey points otherwise. 92 percent of companies refer to cultural challenges as the prime factor for deriving value from these projects. Data Analytics has been sold by technology providers and unfortunately, most business teams see that as technology adoption rather than business transformation. Thus, 'cultural alignment' towards data driven decision making is the biggest factor impacting business value. As they say, 'Culture eats Strategy for breakfast'; it's time for
enterprises to create 'Data Driven Transformation Strategy' to be ahead in this digital race. So how does one create Data Culture in the Enterprise?
Lets define what is Data Culture – It is building a culture in an enterprise where all the levels (Senior/ Middle/Junior) understand, appreciate, decide and act on data to make their decisions. The roadmap towards this has to be built as a business transformation initiative led by the CEO along with board by aligning the existing team and importing modern digital talent. The biggest factor why this change is seen as difficult is the lack of skills and capability of the current teams to upgrade their skills.
Data analytics has been sold by technology providers and unfortunately, most business teams see that as technology adoption rather than business transformation
Shift Mindset and Strengthen Skillset are touching the change management aspect, while the last two pillars are technology enabled transformation. The Chief Data Officers need to work on charting a path along with the CEO to drive this change. The five watchouts for undertaking these transformations are as mentioned below.
Don't Try to Change the Entire Organization
Identify areas where the impact is high and skill levels are also high. This will help realize larger business value and higher impact.
Identify 'Quick Wins'
Identify areas were change management is not very difficult and widespread. This will help in realizing value faster, which can then become a role model for rest of teams to follow.
Define Clear Outcomes
This is the most convoluted area which leads to value identification. Data and business process are sometimes intertwined hence, it is not very easy to segregate the business benefits from each of these items. It requires maturity as well as clear framework to identify clear outcomes
Transformation is a Long Term Process
Data Transformation is long term journey; hence, ensure that the team has patience to identify outcomes.
Silos are the Biggest Barrier for Data
Fragmented/siloed data is the single biggest roadblocks for effective decision making. Data comes to life only when these silos are broken and data stories are based on outcomes and not by departments.
The Data officers need to ensure that they play the role of Data Champion to lead from front for usage of data, Data Enabler to ensure that data availability is democratized, and Data Story Teller to demonstrate data stories which impact business outcomes. Data Transformation journeys are tough and time taking, which is proven by multiples failures which are seem from various organizations. It is a wake-up call for the leaders (CEOs)of these organizations to understand the path towards being a Data Driven setup.