Gomathy Venkateswaran: A Leader with a Clear Thought Process and Indepth Knowledge to Balance any Task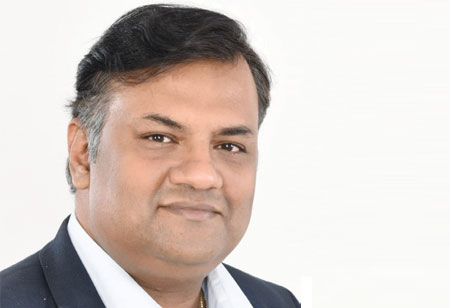 Gomathy Venkateswaran, CEO, Fuego Furniture, 0
Today's concept of office design or the workplace strategy has transformed again, and the pace of transformation has taken many industry players by surprise. Established in 2001, Fuego Furniture enables companies create workplaces that will reflect their culture and brand. Fuego has been the choice of many reputed Architects and corporate companies when design, high-quality engineering & on time quality service find a place in top-5 parameters of customer's decision making for their office furniture supply partner.
Gomathy Venkateswaran is leading from the front as the CEO of Fuego Health & Furniture. In an exclusive interview with CEO Insights, Gomathy talks about his professional journey and what helped him to strive for sustained success in the industry.
Give us a brief detail about your educational and professional background before Fuego Furniture.
I graduated as a Mechanical engineer and attained a gold medal in MBA, I have completed my PGDM in International business as well. Hence, a technical graduate course and a commercial PG course helped me to define the career plan almost two decades back, which comprised milestones till my retirement age. Happy to say that I am at least three years ahead in every milestone crossing.
Fuego Has A Flat Hierarchy And Every Day There Is A Different Challenge, All We Need To Do Is To Arrive With An Attitude Of'Can Do' &" 'Will Do'
Right from the first job I have always been dealing with a futuristic product that involved story telling and being part of the customer's dream in their possible premium purchase. During the course there was abundance of realizing which I got caused me to shape my style as an professional in the industry.
Here at Fuego, I was very particular that I will not be a 'Seagull kind of Manager'. My focus has been on understanding the existing culture and identifying the mistakes made by other fellow companies in the industry and ensure they do not re occur here, have been working with broad boundaries of control with the team, while focusing on turnover multipliers.
What are strategic guidance and direction given to the board to ensure that the Company achieves its goals? How does your vast experience help you to chalk out business modules for the company?
Fuego has a flat hierarchy and every day there is a different challenge, all we need to do is to arrive with an attitude of 'can do' & 'will do'. We are very particular about the deliverables being done on time to the best quality. My experience of working with my past companies means learning both the do's and dont's, Now there is a repository of do's & don't's, which is now helping me form the right strategy with the higher probability of success.
There are a few moves where Fuego will be doing for the first time since its inception and first time in the industry. Happy to see the team coming around and the board supporting those moves.
What are the key elements needed for successful business Strategy planning? How do you consolidate strategies with overall business objectives?
Any business strategy should have a resultant effect of creating positive competition in the market, any typical strategy needs to define five important para meters like identifying the dynamic area of the market, sketch a virtual map, how can the organization grow in the identified area, and finally to identify the speed and reach of the work that is produced along with analyzing financial aspect and competition in the market. Also, it's important to stay connected with the market to receive live feedback from the buying center in addition to the regular reviews with the team.
Business objectives can be varied in form, but the result needs to be either or all of increased profit ability or increased market share, or increased CSAT score. The prime step is to align the team to share your dream, it's important to discuss the strategy thread bear with every last member of the team, a unified team then draws their chart of works from the common strategy document to meet at the finish line in record time. However, there is a risk of this strategy leaking out to the market, if every one of my competitors can find a unique non-price attribute to fight us, it's much better than fighting a losing battle of price.
IT Is Important To Stay Connected With The Market To Receive Live Feedback From The Buying Center In Addition To The Regular Reviews With The Team
What contextual factors do you take into account when developing strategies for your clients? How do you keep up to date with changes in Business trends?
There is no particular answer to this in a generic way as one strategy will not fit the other. Most of my clients are part of a buying center that has very strong influencers and gatekeepers who make the buyer an absolute winner.
Client requirements are very dynamic and keep pushing demand every time you believe you have reached a position. Concerning a product normally there are five factors that we need to consider are risk,technical feasibility,organization capability, cost, Industry regulations like BIFMA /ISO standards.
I am an ardent believer of McGregor theory(X & Y) and would love to be part of a Y type organization, wherein people need not be pushed, but now we have the current youngsters who are in type Z where they demand empowerment and automated tools to perform their duties in a smart way than the conventional hard working. From an experience of two decades there are various pulse points right from macro factors to micro factors to be checked or observed, with digital media on the roll as it's quick and easy.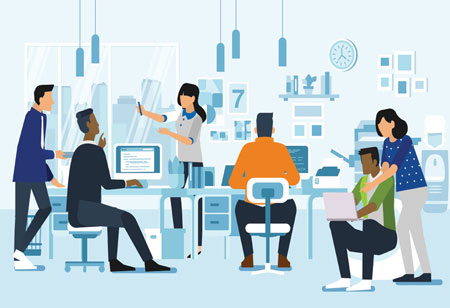 What are the most important aspects of a CEO to keep up the vision and mission of the company? What are the major aspects & accomplishments of your Professional journey?
A successful CEO would have a clear thought process and indepth answers to the questions around the vision and mission statement of the company. A Vision and Mission statement as we all know are well thought out few words, the success of the CEO is to make every department see a set of deliver ables.
Some of the achievements and accomplishments of my journey are being consistently successful in creating Channel partner and executing the associated 'Change management' challenges within the organization. Passion in ergonomics made me clear a certificate course on occupational ergono mics which usually has learners from some kind of medicine background.
Gomathy Venkateswaran, CEO, Fuego Furniture
Hobby:
Cooking, Graphology
Favorite Cuisine:
Preferably Simple Veg Dishes
Favorite Book:
Stay Hungry Stay foolish
Travel Destination:
Madurai, Madurai & Madurai only.
Awards &Recognition:
•Currently in the last lap towards a doctorate in Sales Management on part time mode.
•Have published Scholarly articles on various topics in Sales in Journals of International recognition
•Awarded continuously for two years for the Best Innovation by Traffic Infra Tech (Previous Assignment).