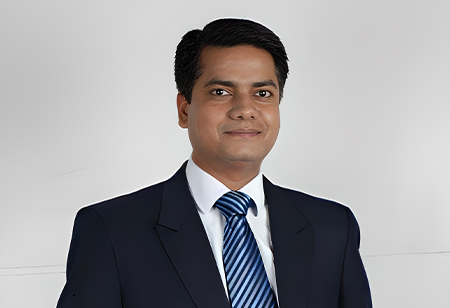 Santosh Srivastava, Chief Operating Officer - India, Steelcase, 0
Santosh Srivastava boasts of an illustrative 28-year long career during which he has been associated with companies such as Steelcase, Usha Martin, Kone, and Bristol Technologies. He has been instrumental in Steelcase growth in India since its inception. He is a passionate coach helping young entrepreneur in building Business Strategy and streamlining process for a sustainable business growth.
Throw some light on the major challenges Indian businesses face to stay aligned with the rapid pace technology is advancing?
Earlier, the lifecycle of change – be it technology or any design concept – which was around 8-10 years, has now reduced to 3-5 years. This has been a major challenge for companies in India today due to the time they develop a solution and launch it into the market, the technology itself becomes redundant due to the arrival of other newer technologies. This happens due to Indian business being slow to adopt new technologies compared to our foreign counterparts. This is especially true for companies in non-IT and manufacturing verticals.
Also, customer expectation and preferences have undergone a sea change post the COVID-19 pandemic. While the acceptance level of the product/solution earlier depended more on its design, today, it is more towards making the offering as client-centric as possible keeping in mind the evolving customer dynamics. Many upcoming startups have been able to garner massive customer interest mainly due to their innate ability to clearly understanding the present customer needs and accordingly develop their products/solutions.
How will the implementation of modern day technologies such as AI and automation benefit Indian businesses?
There is still lack of proper awareness among Indian companies about the ways technology can be used to its fullest potential. However, this scenario is gradually improving in recent times, wherein Indian companies across every industry have now realized the host of benefits technology can bring-in and are showing a lot of enthusiasm towards cutting-edge technologies into their operations. With the advent of Artificial Intelligence, a lot of data that was earlier available to the customers as just simple information is now being used to draw valuable
insights to ease the decision making process. Companies that are ready to integrate AI into their existing products and solutions will no doubt score big in the coming days. In the upcoming decade, transformation will be all about having solutions that not only support AI integration with existing applications, but are also sustainable. Thus, it is paramount for every organization irrespective of their industry to ensure being sustainable while adopting any new technology into their operations.
Briefly explain about the recent trends in the sourcing of raw materials for furniture manufacturing.
Sustainability is one of the key trends that have garnered widespread prominence among almost manufacturing companies. To be a carbon-neutral company, sustainability plays a very crucial role in across every organizational function. As a result, furniture companies are now increasingly conscious about this aspect and go that extra mile to not only use only raw materials that are sustainable in nature, but also source them only from companies who also share their vision of being a sustainable company. At Steelcase, we prefer to use raw materials that are completely recyclable and do not generate any kind of waste that might adversely impact the environment.
Sustainability is one of the key trends that have garnered widespread prominence among almost manufacturing companies.
What role do the government and policymakers play in nourishing the business landscape in the country?
Any kind of innovation must be put through a system of standards and regulations that organizations must follow. The government plays a crucial role in this regard by setting benchmarks/standards that need to be following by every organization that is utilizing/involved with that particular innovation. As a result, today, the government policies too are evolving on a daily basis in tandem with advancements in technology. Thus, it is important for business leaders to constantly update themselves with the latest transitions in the market and lead the change by example.
Suggest a few work culture practices for multinational companies to maintain diversity & inclusion.
The concept of 'Diversity, Equality & Inclusion' has got embedded into the DNA of majority of global organizations today. This is because when you work across different countries, it is important to understand the diversity in the people's culture, religion and ethnicity to work together. At Steelcase, we lay huge emphasis on maintaining diversity and have employees from different demographics across all our departments.