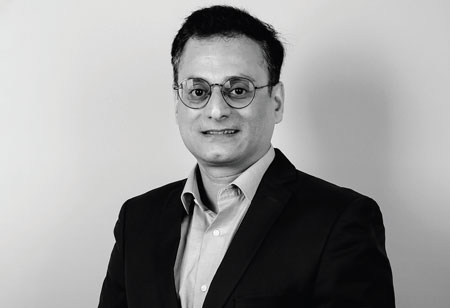 Sumit Ghoshal, CEO, UTP Group (Universal Tube & Plastic Industries) & THL Tube & Pipe Industries, 0
Established in 1990 as a part of the Taurani Holdings Group of companies, UTP Group (Universal Tube and Plastic Industries and THL Tube & Pipe Industries is one of the largest manufacturers and distributors of High Frequency Induction Welded Steel Pipes and Tubes in the UAE. With the construction sector in the GCC markets booming due to the ever increasing investments into mega projects in Saudi and UAE, the demand for steel pipes and tubes is driven to newer heights every day.
With the industry ready to bounce back after the pandemic, according to reports, the global steel pipes and tubes market, which was valued at $142.4 billion in 2019, is expected to grow at a CAGR of 6.2 percent till 2027 largely driven by the oil & gas industry. UTP is well positioned to cater to this demand flaring in magnitude, with its manufacturing facilities spread across 100,000 square meters of combined factories and warehouses. Home to a more than 600 people strong workforce the company also has offices and distribution centres across the GCC, Australia, Canada, Europe, and America.
A seasoned industry veteran, Sumit Ghoshal, the current CEO of UTP Group, joined the company in 2020 with a mission to sustain the company's growth amidst the constantly changing market dynamics and demands and, in turn, make UTP a future ready, young and a vibrant brand. Within a short span of time, Sumit has exhibited excellent early signs of achieving the company's goals, thanks to his immense and unparalleled expertise in the industry and leadership acumen. A Bachelor in Electronics & Telecommunications with MBA in Sales and Marketing with Finance, also a course in Business planning and Risk Management from AIM (A Harvard Institute). Sumit is an award-winning, seasoned expert in the industry who kick-started his professional journey three decades ago. Over the years, he has worked with several elite organizations, including Nippon Steel/TRLK, Tata Steel, and Arcelor Mittal, to name a few.
CEO Insights engages in an exclusive interaction with this amazing leader to explore his latest endeavors with UTP and decipher the latest opportunities and challenges in the segment.
In conversation with Sumit Ghoshal, CEO, UTP Group
You have a solid wealth of experience. How do you leverage your know-how and expertise to help UTP Group succeed in the long run?
Coming from a company built on modern systems, meticulous processes, improvement initiatives, innovation, and people development, I have always learned and endeavored to set new benchmarks. I focus on combining and directing the whole team's energy toward achieving the organization's strategic objectives, mission, and vision. For instance, as a part of my previous experience, I have already been through JQM, TQM, TOC, and six sigma. Hence, as a CEO, I want to inculcate some of these unique qualities in my team and make them challenge current benchmarks and set up new goals all focused on our company's vision of Customer Centricity, Quality, and Sustainability.
What is the kind of change you are after within the organization? Also, how would you define your leadership style?
When I came to UTP Group, which is a very mature business, I realized that there is so much more I can do using all the experiences that I have gained in the past, thanks to several elite organizations. Some of our plans are short term, such as quicker & informed decision making, process improvements, and cost optimizations. On the other hand, we have devised several medium to long term plans like Marketing & Business Development, Product Branding, e-Commerce, and more. We are working towards our contribution to Sustainability, Green steel and Circular economy and ESG.
All my efforts collated with the team, focus on making the UTP Group of tomorrow, which will create value for all stakeholders.
I would like to categorize my leadership style as collaborative as I thrive on teamwork and employee empowerment that leads to quicker decision making, which ultimately leads to customer delight.
Tell us about the professional experience and expertise of your team. What strategies are in place to keep your workforce updated with the latest technologies/industry trends?
Our team is a mix of experience, knowledge and youth.
On average, our people possess an experience of at least 10-15 years in the industry and are domain experts by their own rights. We encourage learning and sharing within the team & with all stakeholders. Additionally, there are forums to let everybody express their views and make collective decisions. Furthermore, we use the balanced scorecard to understand the training needs of our people, and we often encourage cross-functional and cross-vertical visits across the group companies and customers to ensure that we are updated with the latest trends and the pulse of the marketplace.
The vision of our Founder Arjan Taurani & our current managing directors, the ability, efforts, and initiatives of the 600+ people-strong team, have made UTP Group the largest Tube and Pipe maker in the UAE with an International footprint
UTP Group has been on a remarkable growth journey since its inception 30 years ago. What elements have contributed to your organization's success?
Yes. Since its inception more than 30 years ago, we have surely come a long way.We've had an exponential growth trajectory since our inception. We currently have two more entities in Australia & the US and are planning to expand aggressively into new geographies and territories. The vision of our Founder Arjan Taurani & our current managing directors, and the ability, efforts, and initiatives of the 600+ people strong team, have made UTP Group the largest Tube and Pipe maker in the UAE with an International footprint and reach around the world.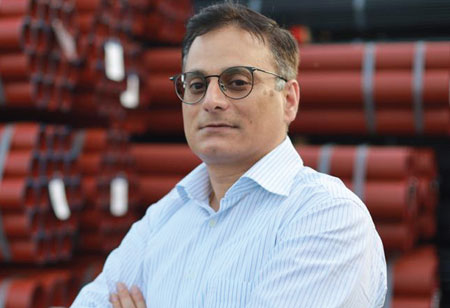 Which milestones have bestowed you with the utmost satisfaction in your professional journey so far both as an individual and an industry leader?
When I started, I always had a five-year plan devised around where I will be five years from today'. Whether personal or professional, I have constantly set goals and ensured I achieved them. My first milestone was joining a prestigious organization such as the Tata Group and then being deployed to my first overseas assignment. Also, the day I took up a challenge of high end product development for the automobile sector and my work on business restructuring, which I was involved in when I was in New Zealand. The best of all was when I joined UTP Group as I was getting into an unknown territory and a challenging job which was personally very satisfying.
What does the future look like for UTP?
Long term strategy of UTP is based on our core strengths, including sustainability, the strength of our new products constantly conquering new geographies, and frequently strengthening our relationship with customers. We always endeavor to create differentiated brands to be able to provide a solution for a customer's diverse fields. We want to and have already initiated the use of modern business tools like e-Commerce, fintech, strategic sourcing, and AI/IOT to become more realtime and the `Business of the Future'. I am sure you will hear a lot more and more frequently about UTP Group in days to come.
Sumit Ghoshal, CEO, UTP Group (Universal Tube & Plastic Industries) & THL Tube & Pipe Industries
Sumit is a multiple award-winning seasoned professional with years of experience working for some of the Fortune 500 companies worldwide and presently working as UTP Group's CEO. A focused individual and seasoned industry expert with effective leadership skills, he is also serving as the Director of the Steel Producer's Committee, UAE.
Hobbies:
•Cooking, Painting & Music
•Favorite Cuisine:
Chinese and Indian Fusion
•Favorite Book:
The Tipping Point by Malcolm Gladwell, Start with Why by Simon Sinek, Theory of Constraints by Eliyahu M. Goldratt'
•Favorite Travel Destination:
New Zealand
Awards & Recognition:
•Asian CSR Leadership Award for Community Development
•Capexil Award by Ministry of Commerce and Industries, Govt. of India
•CEO for Life Award by the Government of Italy and the Government of UAE
•Director of Steel Producer's Committee ­Pipes and Tubes Committee UAE
•Top 10 CEOs in UAE, CEOInsights India