Vipul Doshi: An Astounding Professional Associated With Pharmaceutical Industry For More Than Three Decades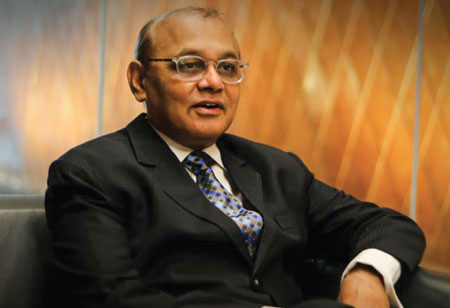 Vipul Doshi , Chief Quality & Compliance Officer, Zydus Lifesciences, 0
I ncessantly striving towards innovative and new treatments to help people live longer and healthier lives, the pharmaceutical segment has immensely contributed to the upsurge in life expectancy for people across the world. With the onset of the pandemic, the importance of the pharmaceutical Industry has augmented exponentially owing to its pivotal role in helping patients and communities via lifesaving treatments as well as vaccines. Associated with the Pharmaceutical Industry for more than three decades, Vipul Doshi (Chief Quality & Compliance Officer, Zydus Lifesciences Limited) has contributed his professional career to develop and implement eminent traits based upon a set of core values and ethical practices.
Coming from an era where there was no internet or Google, Vipul had to put numerous efforts into practical understanding and reading all the available literature, journals, regulatory trends, gold sheets, and more, to stay ahead in the Regulatory Environment. Ensuring quality medicines is paramount for him and apart from providing safe as well as effective Healthcare to patients, Vipul is known for integrating business operations and enhancing compliances within the organization. Apart from his involvement with Zydus Lifesciences, Vipul is also leading IRA and R&D functions for Active Pharmaceutical Ingredient, Environment Health & Safety, and Pharmacovigilance. Along with his indulgence across various verticals pertaining to operations, R&D, GXP Quality Assurance (QA), regulatory, pharmacovigilance for generics and new chemical entities in his illustrative career, Vipul has successfully handled various dosage forms including parenteral, solid oral biologics, trans dermal products, vaccines and more.
Vipul is proud to have a family heritage of serving patients, as his grandfather was a doctor and his father was associated with the office of Drug Controller General of India. Abiding by the tradition, now Vipul's son has commenced his voyage as a doctor. Reflecting on his long-term association with the pharma industry, Vipul avers, "Working with a notion to improvise the public health outcomes, my source of inspiration are the patients who are using the quality drugs".
Vipul engages in an exclusive interaction with CEO Insights magazine.
Define Zydus Lifesciences And Its Current Position In The Market? What Makes The Company Different From Its Competitors?
Dedicated to life, Zydus Lifesciences has a legacy of 70 years, making it one of the oldest and most trusted names in the Indian Healthcare Industry. The company was founded by Shri. Ramanbhai B. Patel. He introduced several novel products which were medical breakthroughs in the 1950s-60s. By providing access to affordable drugs of globally bench marked standards, Zydus Lifesciences is the fifth largest generic company in the US. Backed by the group's strong manufacturing and quality prowess, the company is equipped with 36 manufacturing plants spread across India and abroad. Present in every facet of healthcare, from APIs to Pharmaceuticals and Wellness, Zydus Wellness of Zydus Lifesciences group, is one of the leading companies in the FMCG sector with iconic brands like Sugarfree, Complan, Glucon-D, Nycil, Everyuth, and Nutralite. Apart from being engaged in creating a healthier community at the global level by manufacturing innovative medicines, vaccines, and numerous other consumer healthcare products, the group also supports Zydus Hospitals which provide multi specialty care at Ahmedabad, Anand, and Dahod in Gujarat.
Driven by innovation, Zydus Lifesciences is one of the leading pharmaceutical companies in India and ranks 4th in the Indian pharmaceutical industry. Emerging as an unquestioned leader in the development, manufacturing, marketing, and selling of human formulations (generics, branded generics and specialty formulations, including biosimilars and vaccines), Zydus Lifesciences is also acknowledged as a top producer of active pharmaceutical ingredients ('APIs'), animal healthcare products and consumer wellness products. The Company's initiatives in the areas of research and development span across the pharmaceuticals value chain, including New Chemical Entities ('NCE'), biologics, vaccines, specialty and complex generic formulations, has grabbed the attention of industry stalwarts of the present era.
What Is Your Success Mantra And What Drives You Today As An Industry Leader?
Some of the attributes that I feel have helped me to reach this level are decision making, self develop ment and capability building, conflict resolutions, adapting proactively, embracing diversity, strategic leadership, engaging with stakeholders by collaboration and connecting with them.I believe that the quote 'Knowledge is power' is only partially true, as Knowledge is only potential power. It becomes power only when, and if, it is organized, and perceptively directed, through practical plans of action, and leading to a definite outcome. Apart from believing in myself, some of the nuances of my
success mantra include effective governance,driving execution and results, management by review, management by objective, and connecting with people.
One of the primary factors that drive various businesses to be successful, regardless of the industry that they are in, is a customercentric approach and it is one of my key strategies
As A Chief Quality & Compliance Officer What Strategies Do You Implement To Maintain The Company's Solution Quality High?
One of the primary factors that drive various businesses to be successful, regardless of the industry that they are in, is a customer-centric approach and it is one of my key strategies. Instead of implementing a traditional way of checking compliance procedures, I believe in partnering with operations and developing R&D processes that ensure quality operations. Artificial Intelligence, Machine Learning, AR-VR, Digital Apps, The Internet of Things,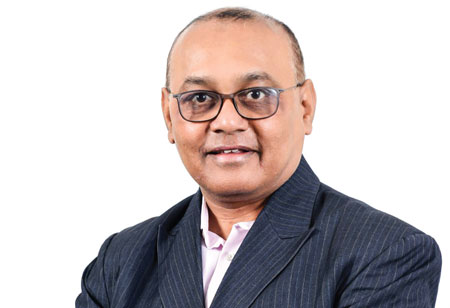 Blockchain, 3D printers, and Organ on Chips are some of the innovations that are beginning to transform the pharmaceutical industry. Apart from adopting all these premium technologies to reap better outcomes, I am also investing in technologies like Wearable Tech Integration, Data Management & Analytics, Single Use Processes, Precision Medicine, Bio printing, InSilico Testing, and RealWorld Data, for a sustained growth rate and quality services for Zydus Lifesciences.
How Has Been Your Response To The Challenges Posed By The Covid Affected Market And The Need For New Strategies?
During Pandemic, Zydus Lifesciences provided Hydroxy chloroquine and other lifesaving drugs like Fabidac, Iveloc, Derinide, Depotex, Cimmune, and Supermune, immune boosters for COVID-19 patients at an affordable price. Apart from supplying the most affordable lifesaving drug product during the COVID pandemic i.e. Remdesivir, the company has recently developed and commercialized the world's first COVID-19 DNA vaccine (ZyCoV-D) for human use. Not only did we enhance the manufacturing capabilities but we also reduced the analysis time with a campaign analysis strategy to provide required quantities of Hydroxy chloroquine and other drug products on time. Also, due to import restrictions, we had to develop our own KSMs/Intermediates. As API R&D Head, I ensured timely development and commercialization of the APIs by manufacturing KSMs and Intermediates in our facilities.
To counter the challenges posed by the pandemic, Zydus implemented a business continuity to ensure that the operations last right through the pandemic situation with minimal disruption. Since pharma ceutical products are classified as essential commodities, the manufacturing facilities of the company were running at reasonable capacities even during the lock down. We also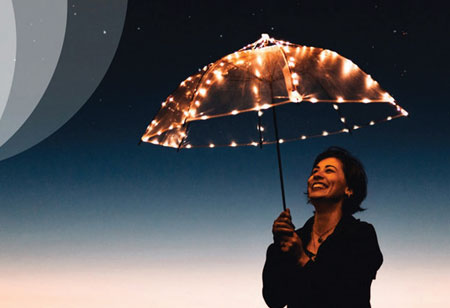 implemented several precautionary measures across all workplaces in the form of enhanced safety requirements, physical distancing at workplaces, mandated use of protective gears, and remote working across the locations to ensure the safety of the employees. Fulfilling the demand of customers across the globe despite the logistical limitations, Zydus ensured that the Regulatory Expectations were met during the manufacturing operations.
Vipul Doshi , Chief Quality & Compliance Officer, Zydus Lifesciences
A native of Vadodara, Gujarat, Vipul holds an MSc in Microbiology, as well as a Master of Business Administration degree. Currently positioned as the Chief Quality and Compliance Officer of Zydus Lifesciences, Vipul is acknowledged for his prolific expertise in proactive risk analysis, project engineering, strategic planning, handling of complex generics, NCES, and Biologics. Exposed to various aspect of pharmaceutical business, Vipul is well versed with Global regulatory, quality standards and compliance requirements for drug products (sterile and non sterile) and APIs.
Hobbies:
Reading, Travelling
Favorite Cuisine:
Asian
Favorite Book:
'Lecture on Bhagavat Gita' by Swami Vivekananda
Favorite Travel Destination:
Turkey
Awards & Recognition:
Golden peacock National quality Award