A Global Leader's Home Coming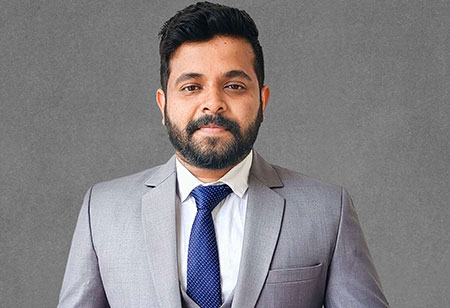 Sujith Vasudevan, Managing Editor, 0
"I will be back home in Chennai for a few days next month. If anyone here is interested in a meet up especially students!), let us know" said one of the recent tweets of Sriram Krishnan, the Indian-origin investor handpicked by Elon Musk to revamp Twitter after the business magnate bought the microblogging platform for $44 billion.
The academic fraternity in the country had an enthusiastic response to this. His alma mater, SRM Institute of Science and Technology (SRMIST) (formerly SRM University), has made its move and is ready to bring its son home, hosting an interactive session with the students. The dates are yet to be confirmed. Krishnan, a former Twitter employee who is expected to guide Musk in his ambitious plan to monetize the social media giant, studied at the college between 2001 and 2005.

In truth, Krishnan represents a larger group of worldwide leaders who comprise the alumni ecosystem of SRM University. Founded in 1985 as SRM Engineering College in Kattankulathur, SRMIST became a deemed university in 2002. The university today comprises six campuses, four in Tamil Nadu Kattankulathur, Ramapuram and Vadapalani, and Tiruchirappalli; one in Andhra Pradeshades, the institute has been exceptional in producing not only top-tier professionals, entrepreneurs, and business thought leaders but also leading actors and other artists, especially in South India. This special issue encrusts stories of the prestigious alumni of SRMIST.Do let us know your thoughts.