A Start from Academia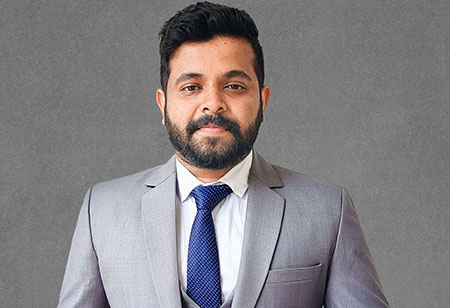 Sujith Vasudevan, Managing Editor, 0
The global technology landscape is growing dynamically. While it redefines the business realm with new benchmarks, more room for optimization, and avenues for growth, it also brings many challenges. For instance, sufficing the constant need to digitally transform organizations, especially while the hybrid work culture prevails, is itself an arduous task, to say nothing of the constant need to improve customer experience. Unfortunately, it's a perfect milieu for cyber-attackers to thrive. While the exponential growth of the internet and cloud and IT industry became a silver lining to the pandemic, the cyber attackers unleashed themselves on this opportunity, and the consequences were
catastrophic. The number of cyber and social engineering attacks against people is spiking as threat actors increasingly see humans as the most vulnerable point of exploitation.

The business realm needs a sustainable approach that will not only help mitigate the fire today but also tomorrow. That's why it is important to start remedies from academia. Google is setting a great precedent. Google recently announced the Google Cyber NYC Institutional Research Program, allocating $12 million to the four institutions, which include a team led by Cornell Tech and the Cornell Ann S. Bowers College of Computing and Information Science. The funding will give life to approximately 90 collaborative research projects across the four institutions in areas where further research could encourage the development of more secure digital ecosystems and inspire innovation.

Founded in 1865 by Ezra Cornell and Andrew Dickson White, Cornell University is a private Ivy League land-grant research university based in Ithaca, New York. Last year, the university hosted over 15,000 undergraduate and 7,000 graduate students from all 50 American states and 130 countries. This special issue is our dedication to the prestigious alumni of Cornell University.