NIT-T: An Underrated Breeding Ground for Leaders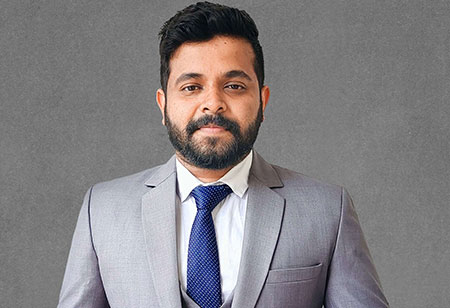 Sujith Vasudevan, Managing Editor, 0
Lend your ears to Shyam Srinivasan, Managing Director of Federal Bank, who is among the many illustrious alumni of the National Institute of Technology, Tiruchirappalli (NIT-Trichy or NIT-T). He reminisces, "I joined REC (renamed National Institute of Technology in 2003) when I was 17 and spent five formative years there. It was character shaping; you discover where your interests lie, you build networks and at a subliminal level, your ability to analyze things deeply also develop."
It is an underrated story that NIT Trichy has graduated some of India's top CEOs. Several Tata group CEOs are
from this college in southern TN; none bigger than N Chandrasekaran, Chairman, Tata Sons. Also, TV Narendran, CEO & MD, Tata Steel Rajesh Gopinathan, CEO & MD, TCS; Revathi Kant, Chief Design Officer, Titan Co; and Saumen Bhaumik,CEO, Titan Eye, are alumni.TN's finance minister PTR Palanivel Thiagarajan is also an NIT Trichy graduate, City Union Bank's MD, N Kamakodi. Many more made it big abroad, including Anurag Behar, CEO of Azim Premji Foundation and Ravindra Sannareddy, co-founder of Sri City; Satya Prabhakar, founder, Sulekha, among others. Few alumni, such as Jayshree Seth, Chief Science Advocate, 3M, and KR Sridhar, founder of Bloom Energy.

Founded in 1964 as Regional Engineering College Tiruchirappalli, NIT-T was granted Deemed University status in 2003 with the approval of the University Grants Commission (UGC), All India Council for Technical Education (AICTE) and the Government of India. In 2007, the institute was recognized as an Institute of National Importance by the Government of India under the National Institutes of Technology, Science Education and Research (NITSER) Act. We dedicate this special issue to the prestigious alumni ecosystem of NIT-T.
Do let us know your thoughts.