The 'Cloudy' Climate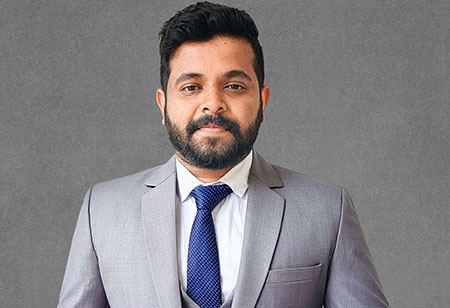 Sujith Vasudevan, Managing Editor, 0
India is becoming the world's fastest-growing startup ecosystem, with 106 unicorn startups. It indeed has had an excellent past few years for the Indian startup ecosystem. Remember, just five years ago. India had only 14 unicorns. The government has created a favorable milieu for startups to sprout and thrive. The major wedge of the 100 belongs to Bangalore and Mumbai. Understandably, most of them belong to the digital ecosystem.
The demand for digital transformation and the emergence of a digital economy have been the
predominant drivers of this boom. According to the reports by Nasscom and Gartner, the end-user spending on public cloud in India is likely to reach $7­$7.5 billion by the end of this year, growing 29.3 percent from 2021. The Indian software-as-a-service (SaaS) industry has made the most of this favorable ecosystem, engendering 17 SaaS unicorns, with the entry of companies like PostMan, MindTickle, Browserstack, and many others.

So, what works so well for companies in the industry? It's a common trait that most successful cloud companies bank on a mature land-and-expand sales strategy. It implies that you should have a genuine strategy to grow your customers' value and increase revenue through existing customers. It takes offering a suite of products to upsell or striving to draw more usage thus pricing your product on usage. Organizations that can drive and increase revenues from their existing customers and products (rather than only by acquiring new customers) can thrive and unlock scale seamlessly. Products like Zoom, Slack, and Figma are great examples of success with product-led growth strategies. In this special 'Spotlight Edition' of CEO Insights, we have incorporated stories from different segments of the corporate real. I hope you enjoy them.