The Age of Accelerated Computing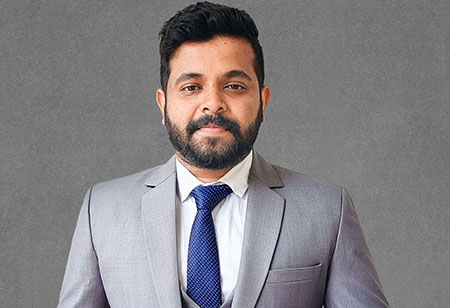 Sujith Vasudevan, Managing Editor, 0
During a recent interview, Vishal Dhupar, Managing Director South Asia, NVIDIA, shared some great insights with CEO Insights. His words about the next generation of computing and opportunities for India immediately hacked my brain. He says, "Today, India has a tremendous opportunity to be the front office of the world, thanks to AI, accelerated computing, and us increasingly finding ways to co-exist with computers as a single unit. We are a nation known for our software engineers who serve the entire world. With the adoption
of new natural language models, we can increase our software engineers' productivity to four to five times."

As we are at the end of Moore's Law, due to obvious computing reasons, India must lead the race of accelerated computing. We need to start with the academic institutions in the country. Manipal Institute of Technology, a constituent unit of Manipal Academy of Higher Education (MAHE), has taken a great initiative by launching a B Tech program in Mathematics and Computing. The new program allows graduates to gain theoretical knowledge along with practical training in mathematical, statistical, and scientific computing.

Established in 1957 by the MAHE, a private constituent institution specializing in engineering, MIT (formerly Manipal Engineering College) MIT was inaugurated by the then Chief Minister of Mysore, S. Nijalingappa. Spreading over 313 acres of campus, the institute is well known for its approach, which is highly synchronized with the industrial arena instilling leadership traits in students. We dedicate this yearly special issue to the prestigious alumni of MIT. Do let us know your thoughts.