The Business Of Solving Challenges In Tech-Ade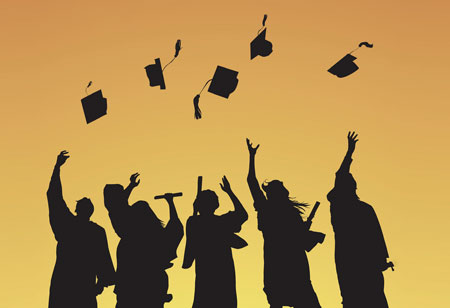 CEOinsights Team, 0
IIM Ranchi Surpassing the needs of Today's Management Criticality of Management
Criticality of Management:
Management is the process where a person plans, organizes, directs and controls the activities and resources of the organization to establish a business environment for the employees and employers and guide them in a planned manner so that the collective goal of the organization can be attained, that too in an effective, efficient and sustainable manner. Thus it is crucial to empower the world with significant technology and management prowess, so that every challenge across industry and business functions can be aligned. And, to lead the revolution in management within the businesses IIMs slip into the frame by producing competent, professional professionals and consultants in various branches of industry and enables the management leaders and entrepreneurs of tomorrow to strengthen the existing management industry.
Inception Story:
IIMs are the institute of Management and Research that primarily offers undergraduate, postgraduate, doctoral, and other executive education programs. Their establishment was initiated by the first Indian Prime Minister, honorable Jawaharlal Nehru based on recommendations from the Planning Commission of India. IIMs were declared institutes of national importance by the MHRD (Ministry of Human Resource Development). With best faculties and robust infrastructure, IIMs across India constantly work up their
curriculum and provide practical knowledge for multiple management and business operations. IIM Ranchi is one of these institute of Management and Research, the ninth member of IIM family established in the year of 2009 with a aim at grooming students to enable them to face challenges of the real world to make them efficient leaders who are grounded and humble, and to in still the quest for excellence and not just for achievement inside them.
Good management is the art of making problems so interesting and their solutions so constructive that everyone wants to get to work and deal with them
Alumni Circle:
The IIM network is one of the most valuable alumni bases at the global level. It's no secret that the IIM Ranchi too have a vast and rich alumni base and many of their graduates have made it big in the world and job market. Being a preferred destination for potential learners and a leading management institution with a significant impact on business and society, IIM Ranchi has created a highly influential and active network of alumni, which is one of the most talented, innovative, and networked communities. These volunteers are now proudly serving on boards of some of the world-known conglomerates and organizations, some are behind the known startups and unicorns, and making a huge impact in all sectors of society and accentuating economy for the nation and the world as a whole.
In this issue of the
CEO Insights
, a list of
'Top 10 IIM Ranchi Alumni Leaders - 2023'
is provided to the readers in corporate and different sectors, for informing on the excellent services leveraged by the Leaders in diverse domains. The listing is prepared by a team of industry veterans, CEOs and VCs, and the CEO Insights magazine editorial board.