The Hybrid Cloud-ucation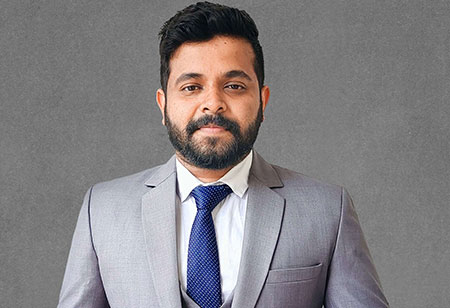 Sujith Vasudevan, Managing Editor, 0
I recently came across my cousin's B.Ed. Second Semester textbook. I dug in out of curiosity (no, my mobile internet was not down) to learn what teachers learn about teaching. The outdated syllabus gave me a 2010-ish feeling. The inevitable result is that the teachers find themselves in startling learning moments with generation Z increasingly exposed to technology.
It is no secret that over the past decade, the life and lifestyle of children have undergone tremendous transformations. The pandemic became a power catalyst
in this transformation. The whole teaching approach pedagogy, and even students' learning models inevitably need to be revamped harmonically, starting with teachers. A recent study by HP India substantiates this. According to the HP India Future of Learning Study 2022, students, teachers, and parents overwhelmingly prefer hybrid learning models. They want to continue with online and cloud-based learning in some form, even after traditional classrooms resume.

Around 98 percent of surveyed parents and 99 percent of teachers surveyed attributed learning continuity to online education. More than 90 percent of students believe online learning supplements traditional classroom learning. It's a clear and decisive mandate for both academic institutions and e-learning providers to build new hybrid learning models that fit the needs of each educational institution. Remember, with personalized learning set to be a driving force, there will never be a one-size-fits-all scenario. In this issue, we shed light on an elite list of edupreneurs who have been exemplary in their endeavors.
Do let us know your thoughts.