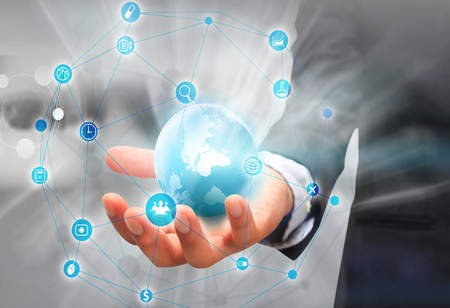 In the recent years, India has won reputation of being a global destination for many things, whether its business destination, medical tourism, services industry, and now crowned as the most preferred GCC Hub. It is indeed a good news that half of the world's Global Capability Centers (GCC) are based in India, and nearly 70 percent of them belong to US-headquartered companies, followed by 20 percent from Europe and 10 percent from the APAC region. According to an article, these GCCs help their parent companies save nearly 45 percent in operational costs (on an average) over a period of three to five years.
A recent report by NASSCOM-ANSR predicts that nearly 80 percent of top 100 global retail/CPG companies will set up GCCs in India by 2022. The report also estimates that over 25 new GCC in retail/CPG industry are looking at establishing their centers in 2021, tapping onto the matured ecosystem of talent and global operating models. The report mentions that the number of GCGs set-up over the last five years have picked up pace, with majority of the investments in digital and innovation space in India.
The retail/CPG companies are increasingly driving innovation from their GCCs by establishing labs and leveraging the startup ecosystem. Indeed with the government's effort and various initiatives, India is emerging as a global startup destination. The government has created an exhaustive ecosystem; in fact it has started various incubation centres to incubate, help network and even fund the most viable ideas. Organizations like NITI Aayog, Atal Innovation Mission and others are playing an instrumental role in making the country an innovative, startup destination. All these and many more have contributed substantially towards making India one of the most sought after startup destination, and Bengaluru alone hosts over 70 percent of retail/CPG GCCs and remains the most preferred destination for GCC.
Nexdigm, an international professional services firm, said that India is home to over 1,750 GCCs, which amounts to a staggering 50 percent of all such centres globally. It also states that in India, GCCs employ over one million professionals, generating a total economic value of around $28.3 billion. On the other hand, the NASSCOM-ANSR report says that 25 percent of global retail/CPG companies are based in India, and they employ over 50,000 professionals in the country alone. With the ability to hire top-talent, GCCs are supporting efforts of global retail/CPG companies to build a robust pool of enterprise talent.
Lalit Ahuja, Founder & CEO, ANSR, said, "India accounts for a vast majority of Retail/CPG companies and their GCCs in India. The global Retail/CPG industry is in the throes of a profound transformation leading to increased adoption of disruptive platforms including digital, data/AI, automation, and cloud. Over the coming years, we expect an upward, multi-dimensional trend of increasing number of Retail/CPG GCCs 'twinning' the enterprise, building a pool of future global leaders, developing capabilities at scale to accelerate business transformation and driving innovation in India. The NASSCOM- ANSR survey report is a ready reckoner that GCCs in India will play a pivotal role in reimagining the future of global Retail/CPG industry."
Debjani Ghosh, President, NASSCOM added, "It is phenomenal to see the Retail/CPG segment as one of the fastest-growing GCC segments in India. Several India-based Retail/CPG GCCs have now evolved to become the second headquarters for the host companies with functional responsibilities to own and drive critical business growth outcomes. In the next couple of years, we will witness a fundamental growth in this sector as top 100 global Retail/CPG companies will consider establishing a GCC in India to drive innovation and business transformation."
Another key factor that makes India the frontrunner in the race to being the GCC hub is its digital capabilities. Today the nation ranks among the top digital consumption countries, and with four million people in the workforce within the IT sector. Of these, nearly one-fourth work in GCCs. Even the government is prioritizing digital to the max. Its Digital India initiatives have indeed pushed and even helped a lot many companies to survive and thrive during the pandemic. And this focus is also adding up to the GCC dream. Over 50 percent of India-based GCCs are investing in emerging technologies akin to analytics, cloud, RPA, AI, ML and IoT.
When speaking at the Nexdigm webinar, Rajiv Kumar, Joint Secretary, Ministry of Electronics & IT said, "With the vast talent pool, upgraded infrastructure and right government policies, we have shown the world that India is a great marketplace to invest for GCCs".
However, it is pertinent that to sustain as the GCC hub of the world, India needs to continue building skills in emerging technologies. As GCCs are adopting hybrid approach, the skills development roadmap should be a combination of build and buy strategies. So both the government and the companies need to work closely like hands-in-gloves to make things better for the GCCs.