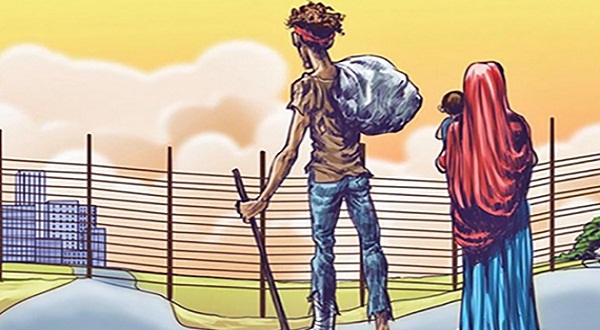 Post two-months of nationwide lockdown, this week the government of India has eased the lockdown with some restrictions. Flights are operational from today and the trains will soon start flying for the general public. Migrant workers are constantly struggling to move back to their hometown as the lockdown has impacted them very badly amidst the chaos to find a Shramik train to their location (37 lakh passengers travelled in 2,813 Shramik trains as per Ministry of Railways). But with industries and construction works resuming, few migrant workers now refuse to go back home and are willing to stay back and work.
Despite this, on one hand the return of lakhs of labourers to their home is creating a fear among the entrepreneurs and businessmen who are gearing up to open their shops/factories; on the other hand, the so called Unicorns like Ola, Swiggy, Zomato, Uber and Oyo have fired thousands of their employees during the pandemic. Despite raising billions of dollars in various funding rounds, these companies have not just fired thousands of their employees; some even have slashed the salaries of the job survivors. It is very clear that the battle is two-way, but then who is the winner!
Once we learn to live with the virus and kick-start our businesses again, there will be war for laborers and employees. With laborers gone, who is going to enable efficient production? As laborers move to their hometown due to the insensitive and sluggish behavior of the employer and the state governments to hold them back, the industries will face a shortage of laborers to pick up production pace. This means that boosting the economy will take more time. But can there be an option for these laborers to never return back? Can the various policies and reforms launched by the central government help them start their own occupation and stay where they belong to?
By redefining the definition of MSMEs, providing loans at ease for various sectors, and by making amendments to the labor laws, the government has indeed opened a Pandora of opportunities for the local players to go big, while even facilitating the laborers to join force with them and stay in their native. If MSMEs pick up the right nodes, there is no way that they will ever look back, and can easily consume most of the migrant workers returning.
Some state governments, like UP's Yogi Adityanath government who moots to set up a migration commission to ensure jobs security to the returning migrant workers, have plans to consume the migrant workers returning home, but there remains a big questions – how will they ensure job security for these lakhs of migrant workers and for how long? It is time the state governments, especially UP, Bihar, Jharkhand, Odisha and West Bengal, attract more companies and industries to establish and operate from their land to ensure the migrant worker crisis never ever resurfaces.
What is your thought!