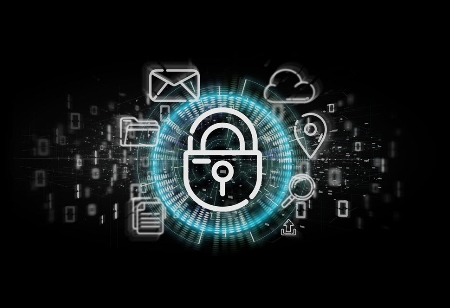 When the world's richest man, Elon Musk tweeted 'Use Signal', it was a signal for the entire world. What signal? We all know what the tweet intended to say. Through just two words, Elon Musk appealed to people to switch to more encrypted apps than WhatsApp and Facebook, while specifying Signal as a safer alternative by his followers.
So what encouraged him to find an alternate for the world's most popular social media platforms? It all happened post WhatsApp released its updated terms of service. The new terms of service has created a steer among the users. As per the new terms, WhatsApp will share its users' personal information, including phone numbers, IP addresses, contacts and more with Facebook from February 8. The social media platform has not provided any opt-out option, and the only way to oppose the new terms is to leave the service & move to other similar service providers. This has irked the users and hence many of them are shifting to either the home-grown Telegram or Signal.
On the other hand, Indian traders have also demanded ban on WhatsApp. The CAIT (Confederation of All India Traders) had written to the Information and Technology Minister Ravi Shankar Prasad demanding a ban on WhatsApp and Facebook for updating its privacy policies. CAIT claimed that WhatsApp can access personal data under its new policy. PTI reported that the traders' body had alleged that all kinds of personal data, payment transactions, contacts, location and other vital information of a person who uses WhatsApp will be acquired by the social site and can be used for any purpose by WhatsApp.
Praveen Khandelwal, CAIT Secretary General said to PTI that the changed privacy policy of WhatsApp is an encroachment on privacy of an individual and runs against the basic fundamentals of Constitution of India and therefore the CAIT has demanded immediate intervention of the government. But WhatsApp has something else to say.
According to a spokesperson from the company, "To further increase transparency, we updated the privacy policy to describe that going forward, businesses can choose to receive secure hosting service from our parent company Facebook to help manage their communications with their customers on WhatsApp. Though of course, it remains up to the user whether or not they want to message with a business on WhatsApp.
Now that Signal is receiving an onslaught of new users, it has to prepare for the new beginning as it facing minor technical glitches that has hit its app. Some users have reported slowdowns and other issues with the app. Even Signal tweeted that 'Some new users are reporting that Signal is slow to display their Signal contacts. We are adding more capacity to keep up with all new people searching for their friends on Signal. Hang tight!'
Indeed this tsunami shift in user base from WhatsApp to other applications like Signal and Telegram is due to the lack of trust on its parent company Facebook. Indeed Facebook doesn't have a stellar record of maintaining data privacy. Hence the fear among users and their leaving WhatsApp is just the reaction to the company's action.
But how is the government working towards fixing this big issue? The ministry of electronics and information technology (Meity) is taking a close look at encrypted messaging app's new privacy policy according to which it can share commercial user data with parent company. Some sources in the government said that the social media intermediary guidelines, which are in the works, may be drafted afresh to build in safeguards against such practices.
Financial Express even quoted a government official saying, "Because of such nuances involved we need to study the new privacy policy and its implications in great detail and understand them before we make any changes in the intermediary guidelines which are currently in the making". On the other hand, the Data Protection Bill that aims to restrict transfer of personal data outside the country, comes in conflict with WhatsApp's new privacy policy. However, people may have to hang in between leaving or staying on WhatsApp as the Bill currently is before a parliamentary committee to examine some of its clauses. It may take time for the Bill to become law.
Even privacy experts and anti-trust bodies are concerned about this new privacy policy and hence suggest that the government will need to tackle the issues emanating from this very carefully.
With things still hanging, and February 8 just nearing the corner, it is time the government take some concrete steps to clear the cloud and empower users take decision. Right now it is all about dwindling in the wind and either deleting WhatsApp from our phone or giving it access to our personal data.