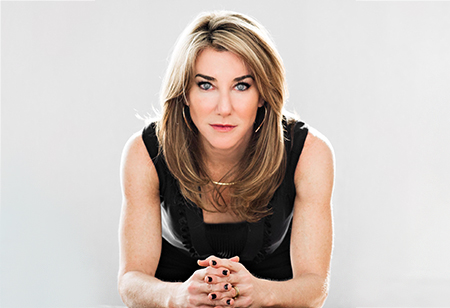 Laura Gassner Otting, Author - Limitless: How to Ignore Everybody, Carve Your Own Path, and Live Your Best Life
We all have a similar goal. We want success to feel meaningful, we want our work to matter. But it doesn't, and we feel stuck regardless of how hard we hustle and grind toward success, or how much we achieve it. That's because the problem isn't how we achieve success, it's how we define success. We fill all the right check boxes of generally accepted, externally defined success, but still feel empty.
And, here's why: You can't be insatiably hungry, or deeply inspired, or happily fulfilled by someone else's goals. In order for your working life to feel right for you, it has to actually be right for you. Otherwise, we spend our lives working hard but being limited.
Being limitless comes not from achieving externally defined success, but achieving consonance, where what you do matches who you are (or want to be).
Over the course of interviewing hundreds of leaders from the corporate, nonprofit, and public sectors, I saw over and over again the damage caused by a lack of consonance, by the disconnect between purpose, action, and that external view of success. And I saw that true success comes from a combination of four particular elements that allow individuals to carve their own path, do their best work, and live their best lives: a personal combination of calling, connection, contribution, and control.
That requires doing something different. The first step in becoming limitless is to ignore everyone else's definitions of success and create your own, owning how much importance you place on, and from where you derive, the four elements of calling, connection, contribution, and control. Once you know that, you can decide whether you need to change your career, change your workplace, or change yourself.
That starts with figuring out your calling. But, what if you can't make a change right now?
Maybe you're thinking, it's all well and good for her to tell me to go out and find my calling, but this privilege isn't available to me—at least, not immediately. There are bills to pay, children to raise, classes to take. Whatever "it" is, it's getting in your way. Dreaming gets back-burnered, vision-boarded, bucket-listed. But there are things you can and should do today—right now!—to start the process of figuring out your calling, and they all involve increasing your optionality.

Put another way, these are classic video-game side quests. Just ask my teenage son, who first introduced me to this concept one morning when I was moaning about being stuck and unable to move forward on a project.

"Mom," he so very patiently explained, "it's like when you need to go slay the dragon so you can save the princess in the castle, but first you have to wait for your friends to finish their family dinner so they can log on and play with you. You can't move forward without them. So while you wait, you can go tend your crops so you have wheat to sell at the market that you pass along the way to the castle. And when you sell the wheat, you can buy a new horse or a fancy sword that you know you'll need later when you come upon that dragon."

Simply put, side quests allow you to do the work today so that you can pounce when you are ready to grab onto opportunity later. Side quests are related to your larger goal, but not on the direct path. Allow yourself to reframe your current problem as an opportunity to increase your future optionality by collecting people, knowledge, networks, and resources that you will need later.

Ask the question. Attend the conference. Say yes to the networking event. Watch the TED talk. Read the book. Converse with strangers. Take the class. Volunteer for the assignment. Watch film. Get the license. Tag along to the presentation. Seek out the mentor. Recruit the champion.

You never know who you might meet, what you might learn, where your interests will pull you, or what dragons you'll slay.