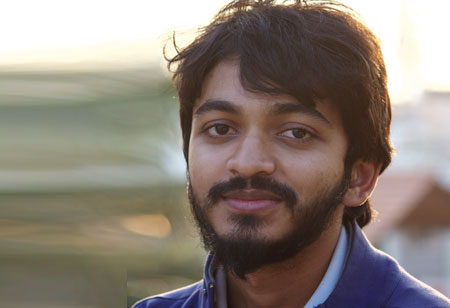 Mahmud Kotebagil, Co-Founder, Beyond Garage, 0
In his 11 years long career, Mahmud has worked for companies such as Lakshya Racing, Siemens, NSRCEL and Doers, prior to joining Beyond Garage in 2020.
We are living in an unprecedented but tech driven world. Digital transformations have become as ubiquitous as the air we breathe, ergo, we are no longer conscious of its presence. However, the advancements seem inevitable in every other sector, be it fintech, edtech, regtech or foodtech. When it comes to the auto repair service industry, the scenario isn't much distinct. Some noteworthy technological innovations are all set to transform the sector. It's simple the firms that wish to sustain and thrive in the market will not be in a quandary to adapt to these changes. The organizations will have to invest all the more into technologically progressed tools, equipment, and machines. Furthermore, numerous auto repair mechanics will have to be upskilled and reskilled to ensure that they have the right set of skills to deal with the changing repair service needs of tech savvy consumers.
Let's delve deep to check out some of the auto service technological innovations:
Online Services:
Maintenance and service giants are capitalizing on business by remaining on top of things. The initial step is ensuring that your website is smartphone handy. In innovative terms, this is known as a responsive website. It means that it will work efficiently on all devices, be it desktop, mobile, and tablets. Regardless of the devise customers are utilizing to search you, your site should be easily accessible and convenient to use.
The website or your firm's app should have an allocated space where the customers can fill-up their vehicle info and the service that they are looking for. For instance, model name, year, breakdown service, oil, and coolant, or bodywork. This will give you, the auto service providers, a heads-up about what they need to fix. You may even be able to arrange any necessary parts in time if needed.
Having a concentrated framework where all of your appointments can be reviewed and altered from any area where you have the internet is a splendid method to remain coordinated and ahead of the curve. It doesn't let you fall into a situation where you have too many bookings on a single day. Some further developed booking frameworks will permit the Auto Shop Owner to
include estimated costs for basic services such as oiling. The clients then maybe will be more willing to work with an organization that shows all vehicle support costs online.
Automation:
Shop management system is a digitized system for auto repair workflow management. Nowadays, most of such systems incorporate POS (Point of Sale)functions to creating estimates, repair requests, and invoices. Ordering parts, fixing appointments, managing the workforce, and finance are a few operations that assist the service providers in keeping the business running seamlessly. If they don't make the most of such techs to help manage and integrate these responsibilities, they are simply working the hard way. It's the day and age where working smarted, and not just harder should be a firm's mantra.
Having a concentrated framework where all of your appointments can be reviewed and altered from any area where you have the internet is a splendid method to remain coordinated and ahead of the curve
The only predictable approach to expand profits is to have more vehicles in the lot. However, with more automobiles come much morepaper heavy administrative work. Thus, it's vital to invest in such digitized solutions, as they provide convenience to the business owners as well as the customers. In addition to the fact that the service providers are offered better opportunities to surge their ARO (average repair order), they are also better prepared to increase their businesses.
Visualization Matters:
Computerized investigations are demonstrated to separate obstructions between the service providers and their clients with better communication. Illustrations and graphics are usually easier for people to understand, especially if a subject is alien to them. When customers hear something, after 3-4 days, it's much likely that they will be able to recollect only 10 percent of that information. But when the same audible input is paired with a significant visual, individuals easily retain more than 55 percent more of that 3-4 days later.
The auto repair service providers that still utilize paper inspections are passing on the opportunities to build a more grounded affinity with their clients by assisting them with turning an expert on their vehicle. With a superior understanding of the state of their vehicles, clients are bound to endorse administrations.
Summing-up
In simple words, the players in the auto repair service industry who are not keeping-up with the changing times will be left far behind. And as they say, 'If you are not growing, you are dying'.