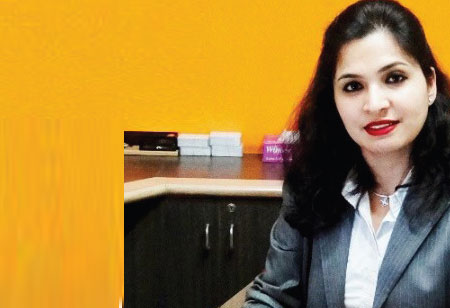 Kiran Dham, CEO & HR Head, Globus Infocom, 0
Kiran, through her firm strengthening the technological scenario in India, and innovating ways to make technology further sustainable & affordable
The COVID brought about various disruptions. The most significant change was the shift to remote learning. The edtech platforms played a vital role in smoothly transitioning learning from physical classrooms to the online space. Two years and three waves later, the situation seems to have eased out. However, tech continues to rule the educational landscape and edtech is very much an integral part of our studies. It is expected that the sector's future scenario will be progressive and tech-savvy, all thanks to the tech deployment of the sector.
EdTech Trends Shaping the Indian Educational Landscape
The Indian educational landscape backed by technology is evolving constantly. As reported by IBEF, India is expected to be the global edtech capital in the times to come. The Indian edtech market is projected to be valued at $4billion by 2025 and will grow at a CAGR of 39.77 percent from 2020 to 2025. Statista further points out that the market is expected to reach $10.4 billion by 2025. These stats are indicative of the fact that the segment is growing at a significant pace and will continue to exhibit a positive growth trajectory even in the times ahead. The market will experience various trends in its growth path that will transform the teaching-learning experiences.
Welcoming Flexibility in Learning with Offline + Online Education
With edtech, we will bid goodbye to the 'stern' attributes associated with the conventional approach to education. As remote and hybrid learning have emerged at the forefront, it is expected that they will stick around for long. The mix of classroom & online learning has opened a wide avenue for learners across the geography to learn regardless of any barrier. It also enables students to learn as per their pace and convenience right from the safety & comfort of their homes saving time and efforts of commutation. They also allow teachers to offer learning in a flexible manner. Teachers can not only offer meaningful &diverse educational content but can also access no. of students who are not able to come to the classes due to different circumstances.
Bridging the Skill Gap
With the evolving education scenarios, teachers and mentors are also required to be upskilled & trained to deliver best of the education as per the current trends. Digital literacy has become of paramount importance amongst everyone specifically for the rural & remote education environment. Teachers & learners both are yet to be comfortable with the nitty gritty of digital revolution. Despite of having a digital classroom structure they are not able to harness the resources optimally. The lack of proper training and digital literacy adds up to the 100 percent execution of digital resources in rural pedagogy. This is where edtech platforms will help by enabling upskilling as well as reskilling of teachers & learners and will help transform them into future ready professionals bringing substantial change.
Accessible Technology in Remote & Rural Region
To ensure equal quality learning opportunities for each and every one, efforts are being made to develop
solutions which are designed as per the specific requirements of remote & rural regions. Since in many regions because of lack of digital infrastructure schools are yet to be benefitted from the digital learning revolution. This impacts the quality of learning delivered to these learners & creates a wide gap between rural & urban learning scenarios. To bridge this gap many Edtech brands are developing solutions that can be easily incorporated into the rural setup & are highly user friendly to ensure acceptance of technology among the traditional teacher communities. The government is also running several programs & initiatives to establish a strong digital infrastructure in the rural regions of India. In the future also, Government & private edtech organizations are enabling a strong digital infrastructure along with user friendly edtech solutions to create equal quality learning opportunities.
Personalization of educational experiences through gamification has been encouraged by edtech platforms that will leave no stone unturned to ensure students have access to highend educational experiences
Self-Paced Learning
Self-paced learning allows learners to learn at their own convenience & pace regardless of any specifics. It lets students create their own learning experience as per their own interests & preferences. This method has proven to be highly effective as different students have different learning capacities and provide them with a learning environment that is crafted as per their own abilities. Self-paced learning uses technology to create an environment that encourages continuous learning at every stage of a person's educational as well as professional life. Educational institutions are adapting self-paced learning methods to inculcate an independent & more effective learning environment which is certainly need of the hour.
Learning Experiences to be Transformed
Personalization of educational experiences through gamification has been encouraged by edtech platforms that will leave no stone unturned to ensure students have access to highend educational experiences. This is a trend that will stick around for a long time. It not only engages the learners but also offers them a different perspective on the concept & learning methodology. The bottom line being the learning process will become immersive, high-end, and tech-enabled and education will become student oriented.
Vernacular Content
As also mentioned in the NEP, vernacular content has become an important aspect of education. This envisages promoting multilingualism while resolving language barriers through preferential employment of local teachers or those familiar with local languages. Good English language proficiency of students with local language knowledge can be a major enabler for harnessing all future opportunities across geographies.
Summing up!
There is no doubt about the fact that the education sector faced its fair share of challenges with the pandemic-induced disruptions. However, what also can't be ignored is that tech advancements and changing learning pedagogies are accelerating the edtech space. The overall landscape is indeed progressive. The edtech platforms will drive the quality of learning with the sole aim to bring about a positive impact on the education and employ ability scenario. The platforms if innovated and integrated into the educational system as well as incorporated into upskilling programs of organizations seamlessly will pave the way for the potential to grow exponentially in the times to come!