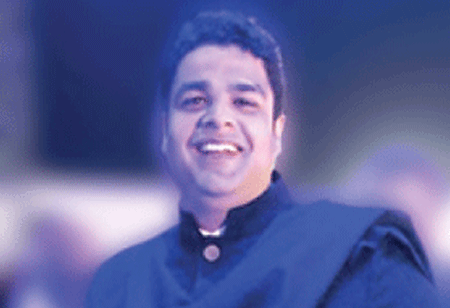 Akash Nangia, Founder & Director, SISL Infotech & Techjockey.com, 0
Currently serving the position of Country Head (India) for Wearable Technologies (AG), Mohan Kumar possesses an overall experience of 23+ years in the Biomedical,Semiconductor & Healthcare industries.
Let's face it! There is no easy recipe for instant results. To reach growth mile stones speedily and successfully, you need to put dedicated efforts and catapult your company's success. As a small business owner, you may find it expensive to get the word out about who you are and what you do.
It's time to bust this myth: You don't need a massive budget to build awareness and drive results. Companies like MailChimp, Shutter stock and Shopify started with little or no money, but have grown to be big names now. Ben Chestnut, the Co-Founder/CEO of MailChimp lacked the resources initially. But he creatively carved the success path of his business, reaching an annual run rate of US$400 million by now.
The one thing that I have learned over the years in close association with successful startup organizers is that you have to utilize every learning opportunity that comes your way and live by these simple rules.
Challenge Yourself, Else Your Business May Become Obsolete
To prevent your business from becoming obsolete, you need to constantly look for ways to improve your end product. When you become more efficient in the things you do to serve your customers, you are likely to drive higher profitability. New technologies have put customers at the position of power where they can decide whether a brand will sink or swim. If you take too long to meet customer expectations, then you may have to put an extra effort towards fighting an uphill battle towards the success spot. Acquire advanced customer handling skills and make the best use of technologies like IVR, customer chat software, and so on to provide round the clock service.
Focus on Your True Strength, Ignore Far-Reaching Offerings
Inquisitiveness is good, but don't be too opportunistic! Ask your self, if an idea to expand and explore new arenas suits your strength. I believe that it is a big mistake to jeopardize your true strength just to take advantage of every opportunity. Find your niche market and focus all your resources and budget on serving the targets in this space. Once you become a master in your niche, you can jump onto side business opportunities.
Take for instance City Capital. City Capital started as a two man show by Dick and Mark but is now a leading investment banking firm in the middle market zone. The
duo took the right step by defining their niche market of middle market companies and working solely within its confines to deliver extra ordinary value. Once they were able to differentiate themselves on the basis of their unique value propositions, they took the step towards expansion based on thriving referral relationships.
To Prevent Your Business From Becoming Obsolete, Acquire Advanced Customer Handling Skills And Make The Best Use Of Technologies Like IVR, Customer Chat Software, And So On To Provide Round The Clock Service
Indulge in Relationship Building, and Not Just Link Building
Link building is an important part of the SEO strategy for small businesses and big enterprises alike. But small businesses often lack resources to do this strategically, leading to poor link building and high spam rate. Rather than settling down with compensated links generated through auto submission at directories and article sites, small businesses need to revamp their traditional SEO strategy.
You should focus more on relationship building, and less on paid link building that may land you in a bad territory. Initially, you can analyse your internal and external links using Google Webmaster tools, and update the broken ones. Further leverage your existing partnerships and explore organic opportunities from the linking point of view. Also, you can reach out to related on-product websites and pitch for links and product reviews. With authentic efforts towards content sharing and relationship building, you can end up creating editorial links that even Google trusts.
Stay Focused & Measure the Outcomes
Posting great content is not enough. You also need to gauge the performance of your content regularly. Tracking the number of tweets or guest comments on a new blog post is not the ultimate way to measure the outcome of your efforts in writing great content and promoting it extensively on social media platforms. You need to adopt a more conscious effort like reviewing performance metrics in Google Analytics. This can help you in getting an indepth peek of the outcome. Accordingly, you can streamline your website navigation and have an overview of how visitors are landing on your website. Further, you can redirect your promotional efforts based on analytic results and reach out to more prospects.
Love What You Do, As Passion is Contagious
Your passion for your business has a direct relation to your team being more focused towards the organizational goals. Those who work with you every day in the office can take inspiration from you and work even harder. On the contrary, negative motivation leads to a challenging work environment where employees end up feeling stuck in a dead end job. Remember, people work for people, and not for the company. Only when you are able to keep employees motivated, you can utilize your human resource capabilities to the fullest.