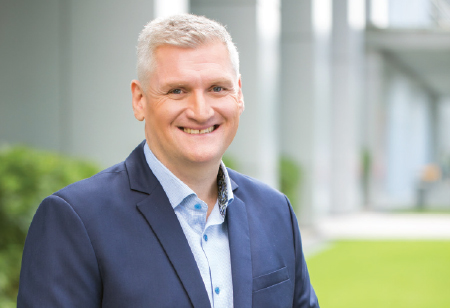 Andy Watson, SVP & GM - Asia Pacific Japan & Greater China, SAP Concur, 0
As awareness of sustainability issues grow, many organizations have taken greater steps to control and manage their environmental footprint. But as Environment Day comes around, business travel remains a weak link in many firms' efforts to make an impact in this area.
Business travel decisions are almost always optimized for cost and time efficiency, not environmental sustainability. Travel bookings and subsequent expense claim processes today remain paper-based in many organisations. Few travelers are aware that rail is a much more efficient mode of travel than airplanes, and actively include rail travel in their itinerary. In Asia, China and Japan have embraced train travel in business travel, particularly for congested routes, due to infrastructure and costing. The Belt-and-Road initiative for the region, and discussions for India as well as potential enhancement to the Kuala Lumpur-Singapore line may open up more options for travelers in the future.
When renting cars, not many businesses point employees to environmentally friendly rental companies or car models. When flying, many travelers chose their flights based on cost, timing, or proximity of airports. Perhaps it is time for companies, through their travel management and booking systems, to give staff an option of choosing flights based on emissions. In some cases, there is even the option of not travelling completely. Trips between corporate offices comprise a significant portion of business travel. Some travel apps allow organizations that have invested in video conferencing, for instance the SAP group of companies, to inform staff of this option during their travel booking process. Thoughtful capabilities like the above help firms meet their environmental obligations.
With regard to paper use, in particular, modern expense and invoicing solutions have progressed to a point where no employee needs to print out paper-based forms, or attach paper receipts or paper invoices, to file their claims. But this is far from the scenario in many offices today. The Institute of Finance and Management (IOFM) found that the average business receives 63 percent of its invoices as paper.
Sixty-two percent of businesses surveyed by IOFM say that they manually handle more than 75 percent of the invoices they receive as paper. Beyond the fact that manually processing paper invoices results in error-prone keying of invoice information, misplaced invoices, long approval and exception resolution cycles, compliance and security risks, moving to an automated system would greatly free up finance professionals' time for more strategic work.
BESIDES BYPASSING MANUAL, PAPERDRIVEN PROCESSES, MOBILE & WEB-BASED APPS PROVIDE A SEAMLESS FLOW OF DATA TO GIVE CFOS & FINANCE MANAGERS A NEW LEVEL OF CONTROL & VISIBILITY INTO BUSINESS EXPENSES
A study by the research firm APQC also shows that the average finance worker spends 49 percent of his time processing transactions, which equates to roughly half his day filling-out forms and dealing with invoices. Want to set your finance team and employees free to focus on their next important task? Start by freeing your travel and expense processes of paper.
Today, mobile and web-based apps can automate and accelerate expense management from start to finish. Besides bypassing manual, paper-driven processes, such systems provide a seamless flow of data to give CFOs and finance managers a new level of control over and visibility into business expenses. They also help companies become more productive and compliant. The benefits accrue to employees too.
Mobile apps and machine learning powered tools enable employees to spend significantly lesser time on travel planning and managing expense reports. Such solutions can also help to organize and manage business travel. They can automatically populate expense claims using electronic receipts from airline, hotel, restaurant and ground transportation companies. They also allow employees to do virtual submission of receipts by taking pictures of those receipts with their mobile phones and uploading them from anywhere.
For business travelers, this means no more compiling expenses at the end of a trip, no more retention of paper receipts, and most importantly every traveler would save hours of time per month that could be channeled into productive work for the company. So, for firms who want to transform their business and conserve the environment at the same time, there's no better way than smart digitization and some technology-enabled assistance to give employees a leg-up