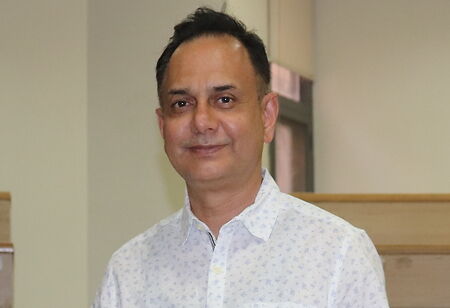 Prakash Pathak, Head – Corporate Relations, IMT Hyderabad, 0
Post Pandemic – How Things have Changed
The pandemic has shown us a never-before challenge: The ability to respond to unforeseen circumstances and the need to evolve quickly to find solutions to problems that on no occasion existed before. This has made the need to bridge the gap between industry and academia even more. While pre-pandemic industry readiness meant 'billable at the earliest', the post-pandemic world requires employees to think on their feet and respond to strange circumstances – all this in a short period. This enhances the academia to being closer to understanding the industry requirements and constraints and prepares their students for the same.
What can the Academia do Differently?
The academia has typically responded to this requirement through Guest lectures by corporate leaders, organizing conclaves and conferences, discussing curriculum and making changes in consultation with the industry, among others. While these are welcome initiatives, these are merely baby steps to accomplish a long journey and a few more suggestions could be as follows:
Mandatory Practitioner Sessions:
Each course being taught in the classroom should have at least 25 percent covered by someone from the respective industry. Essentially, the concerned faculty covers most of the theoretical aspects, while someone from the industry chips in with relevant practical information. This could help students tremendously in being prepared for the corporate world.
Faculty with Industry Experience:
Not many faculty members have a real-time exposure to working in a corporate. Academia open to people from the industry coming and teaching full-time will help the cause. Due weightage can be given to the industry experience of a prospective faculty. Exemptions from a necessary PhD degree can be given to professionals having a certain work experience as their experience can quite substantiate.
Students Encouraged to Work on Live Projects:
Industry partners and recruiters can be approached by academia to provide live projects to students while learning. These may be part time live projects that a student can undertake along with his/ her studies. The various opportunities and solutions that the post-pandemic world has created in the form of on line
delivery will make it easier for the academia as well as the industry to adopt this.
Mentorship of Students by Industry Leaders:
An industry mentor can be the best guide and friend for a student in not only making them future-ready, but also in various aspects such as choosing their specializations and nurturing their innate business potential. Through such initiatives, students will be able to understand roles, responsibilities and challenges of a particular career path. This would also help them fine tune their expectations and evaluate their fitment.
A solution can come with the stakeholders understanding the need and show willingness and each one of them contributing their bit to bridge the gap
Competitions by Corporates:
Various corporates have taken the initiative of organizing practical competitions for students. These competitions are mostly designed to test the cognitive and problem solving ability of students by making them explore a real life corporate scenario. Apart from having incentives like prize money and PPO options to the top performers, competitions could help develop a competitive and team spirit among young students. They are able to understand the challenges in the corporate world and prepare themselves better.
The training and placement cells of universities and institutes should facilitate the participation of their students in such competitions and faculty members can guide the students how to perform well in them.
Knowing the Purpose
It is important for both industry and academia to know the purpose of the above described and any other initiatives that can be taken to bridge the gap. Broadly the purpose could be three-fold:
Developing business acumen in students through integrated understanding against functional expertise.
Enhancing cognitive skills of students by exposing them to real-life problems and issues faced by the industry.
Nurturing communication & inter-personal skills of students by making them interact with various industry people.
Three Important Stakeholders
To arrive at a solution, it is important to understand the three important stakeholders of this process. They are – Students, Academia and the Industry. Any initiative without aligning all three stakeholders will not work. A solution can come with the stakeholders understanding the need and show willingness and each one of them contributing their bit to bridge the gap.