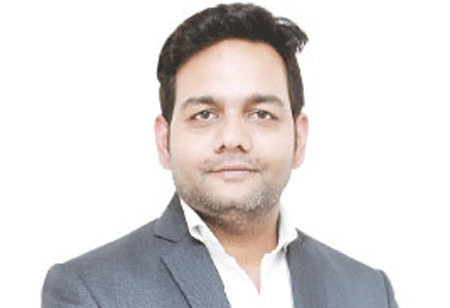 Sushant Singh, AVP-Digital, thesqua.re, 0
Sushant is an online marketing professional who seeks a simple way out for marketing strategies and upbringing the product or services of the company to the local online users.
Understanding the change in audience behavior and amending their targeting approach, companies are now focusing more on mobile first presence for customers. From creating an app development environment till making sure users are well-connected with the business, every step offers an inevitable challenge for them.
Before an app releases on Google Play store or Apple Appstore, business owners really need to identify few challenges that they might encounter while developing and marketing the app. Here are some obvious and common challenges that one faces during app development as:
1. Money/Partners for App Development
It may cost you an average of $2,000-200,000 to actually develop a usable app and push it to the market. From finding right talent i.e.app developers to registering on App development platforms and getting the marketing strategy in place for usable app, every step need money to shoot their dreams forward.
There are online platforms that give you the chance to get funds, for instance, app contests and crowd funding through forums like Appbackr or Kickstarter.
2.Stand Out From the Rest
Each day on an estimated average 1600 apps are added everyday on Google Play store and around 60,000 added per month on Apple AppStore. It means that the chance of delivering a unique idea into market is already next to impossible.
Working continuously in tandem with your target audience, you can understand what they want and how you can serve them better with your app. Once you have reached your target market in a language that they best understand, you will be able to overcome this challenge and quickly rise to the top.
3. Meeting Compatibility Concern
Things has always been changing in mobile world, be it Symbian based phones or upcoming 5G version of smartphones. Each month, we get to know a new segment of smartphones launched by the leading mobile companies. This makes the job of developers more hectic as to map their development process with ongoing enhancement of device and software compatibility.
Pay close attention to the various limitations like OS requirements, screen resolutions and other factors. One can deal with this challenge by focusing on responsive designing. This way, you will be able to adjust to the
various platforms available for mobile apps. Testing is another way of ensuring that your app reaches the market in its best form possible.
4. Making Users Experience Easy(or Precise Navigation)
Every app designer tries to put his/her heart and soul in combining all the elements of the product and produces a sublime interface for users to use in app. However some times a simple interface may also get complicated for the user to navigate and find the right thing which violates the purpose of app. This leads to negative reviews which will hurt the number of downloads you get on your app.
Try adding helpful tips and tutorial instructions in your app. Features like prompt support always work out for first time users of app.
5. How to Reach the Target Audience(App Marketing)
Startups have a great challenge when it comes to pushing their app in the market. Competition is very high and tough, considering that there are other app developers with a bigger budget and market experience.
Applying right strategy, and relevant experience, you can create an app that will have all the relevant or unique features that will make IT hit in the market
ASO (App Store Optimization)has really evolved over a period of time and its importance can't be denied when a startup is ready to launch their app. Including all the information from the marketing research like niche audience, best selling products etc. you can leverage them in your promotions and advertising. You could also utilize online platforms that market apps. An example is Appscend, more and so many others.
Apart from just discussed challenges, most startup apps also face the challenge of ensuring that their developed app performs well for the benefit of the user.
• An app that runs without crashes.
• App bugs are diagnosed and resolved in quick time.
• Consumes mobile battery as low as possible.
• An app that has lots of visual effects that flood the cache or has a lot of integrating features might have a problem performing well on older versions.
Once you have crossed this hurdle, you will have the most valuable assets in creating an excel¬lent mobile app.
The best way to deal with startup challenges is to stay updated with the latest market trends and then work towards the same to ensure that you are equipped with all the resources to handle them. However, you might not face all the challenges and difficulties that I have mentioned above but the task is not that easy as it seems like.
Not only startups but giant corporations also face many similar challenges while launching their app. Before getting all the credibility and the popularity from user's end it is also very difficult for them to survive in this competitive market but this not the excuse for not launching your own product or app in the market. Applying right strategy and relevant experience, you can create an app that will have all the relevant or unique features that will make it hit in the market.