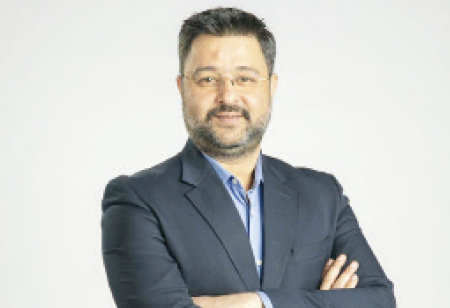 Rahul Sharma, Managing Director - India & SAARC, LogMeIn, 0
A seasoned general manager and a tech entrepreneur, Rahul has extensive experience in building & scaling Cloud & IT Services businesses from grounds up
Engagement' has been one of the biggest buzzwords doing the rounds in the business ecosystem on a global scale. After all, enterprises today are continually striving to improve operational efficiencies reduce costs and enhance their customer experience and employees spend a significant part of their lives in bringing that about. However in this day and age of information overload, employees may not have the time to sift through all the content that they get bombarded with and this may lead to them missing important actions or facing a drop in productivity. Moreover, lack of proper communication more often than not makes employees lose their sense of belonging as they do not feel trusted or involved enough in decision making, and this results in a further slump in productivity which ultimately gets reflected in the organization's overall growth.
What makes clear communication so important for business success, and how can organizations help establish the same?
The need for Effective Communication
Imagine this: You are the CTO of your company and you have an important client meeting at 10 am to discuss the tech plans for the next quarter. However, you are stuck in the infamous Gurgaon traffic for well over an hour now and have no time for a final word with the internal team prior to the meeting. Further, you have to get in touch with the remote workers to get the update needed for this meeting. You frantically try coordinating with the remote team through phone calls, with your internal team at the workplace through video calls, all the while trying to sift through the traffic five minutes before the meeting begins.
This might seem like a nightmare to many, but situations like these are unfortunately more common than one would expect.To put this into perspective, a survey conducted by Ovum Research on behalf of GoTo by LogMeIn revealed how organizational barriers and unmet technology demands are halting advancement significantly. Moreover lack of effective communication channels often results in ambiguity regarding the work that needs to be done and consequently the time taken. People often have to sift through multiple platforms for voicemail, email, video conference, and instant messaging which has also been raised as a barrier by the survey respondents. Even though an issue like this may not seem significant on an individual level, such poor communication will certainly reflect in organizational growth in the long run by way of customer churn and loss of revenue.
Every organization has a culture that is created by the leadership and is then ingrained in the core fabric of internal operations and beliefs. So, a positive culture can work wonders for the organization, both in terms of increased productivity within as well as a better image outside of the workplace. Effective communication is necessary not just to ensure the simplification and smooth running of internal processes but also to establish and foster a positive culture.
However, this does not just stop at realizing the importance of effective communication, but also extends
to deploying solutions that will address the demands of the modern workforce. How can it be established in a way that meets these varying demands while simultaneously delivering valuefor the organization? Here is how.
The Business Ecosystem Is Constantly Undergoing Changes, Led Majorly By Increased Digitalization As Well As Normalization Of Flexible And Remote Working
Modern Problems require Modern Solutions
While the need for effective communication has been established putting it into practice is easier said than done. Nomadic, tech savvy employees are reshaping the space, especially with the emergence of remote workforce and the digitalnative GenZ. Amidst such a scenario, technology needs to be leveraged to complement and not complicate, the internal processes. Every challenge comes with an opportunity and one of the most lucrative opportunities at present is unified communications and collaboration(UCC).
The business ecosystem is constantly undergoing changes, led majorly by increased digitalization as well as normalization of flexible and remote working. While this has been empowering employees to a great extent, there still remained the need for a clearly articulated digital transformation strategy, which a majority of respondents revealed as one of the primary reasons for adoption of UCC tools.
In simple terms, UCC refers to a dynamic communication system that integrates internal and external workplace communication tools. With advanced technologies like cloud computing, AI, machine learning, and IoT coming in the picture, the global business landscape is being reshaped for the future. These are helping form the underlying IT infrastructure while simultaneously bringing down technical barriers and costs involved, thus laying the framework for a 360-degree business integration, with localized management of systems across different workplaces.
UCC can range from employee solutions like video conferencing, collaborative tools, and other such engaging experiences to even administrative solutions like diagnostic reports generation, automated provisioning, and advanced security features among others. By providing a single interface for all these operations, organizations can facilitate more effective communication which will help enhance operational efficiencies, resource utilization, cost savings, and consequently growth and success.
Organizations, irrespective of their size and scale, are on the lookout for the best and most seamless communication strategies to thrive in the modern business environment and UCC solutions are therefore rapidly gaining traction across the globe. The aforementioned survey also revealed how communications and collaboration tools are considered critical for business success by over two-thirds of global CIOs. While the remaining one third deemed it important and useful, not a single respondent found such tools irrelevant. This indicates how UCC deployment is steadily becoming an indispensable part of organizational growth.
Gone are the days when the definition of 'work' was largely restricted to a 9-5 physical setting now, the communication platforms are always on and employees can access it anytime, anywhere. And agile businesses that can constantly evolve, develop, deploy, and integrate effective solutions to simplify otherwise complex communications will definitely have an edge over the rest.