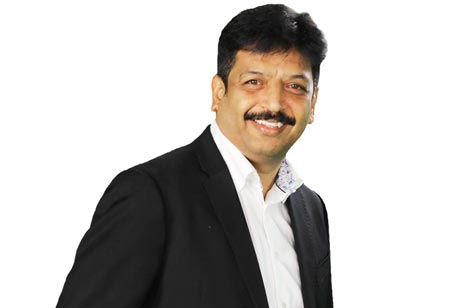 Chandra Reddy, CEO at Altran India, 0
A specialized person in software project management, service delivery, telecommunications and global delivery, Chandra is leading the team for success
Ancient inventions of basic tools, objects and machines like wheels and pulleys laid the foundations of the word 'Engineering' as we know it today. Deploying mechanical principles of engineering, our ancestors gave birth to these creations and later, over the centuries, various other disciplines of engineering such as civil, electrical, electronic, chemical and aeronautical engineering followed suit.
Finally, between the '50s and '70s,came a paradigm shift brought in by the Digital Revolution, which saw the proliferation of Information Technology and revolutionary digitization in modern times. The ever-growing dependence of almost all types of enterprises on computer application and tele communication technology gave way to the emergence of IT consulting firms who facilitate optimum use of Information Technology to boost businesses.
Today, stemming from IT and allied industries, more sophisticated fields such as Artificial Intelligence and Machine Learning are redefining future industry dynamics, thereby churning more engineers and job opportunities for these fields. On the other hand, with advancements in technology, other popular streams such as Electronics and Communication, Automobile,Biomedical and Pharmaceutical engineering too, have emerged to cater to the needs of the present-day industry. Having said that, we must not forget that despite newer and more specialized engineering streams gaining popularity, they are originally the ramifications of the core streams and even today, any kind of industry is still standing on the pillars of core engineering sciences and its application.
For a country like India, that is looking to build its economic strength, the ability to produce and manufacture its own products is vital for industries to prosper, minimize expenditure and make headways in terms of opportunities for export and foreign investment. In 2014, Prime Minister Narendra Modi launched the 'Make in India' initiative with the vision of expanding India's capability of manu facturing its own products and goods. To support this kind of manufacturing capacity in the country, competence in core engineering is the key. This is because engineers who have studied core subjects bring to the table much broader and advanced dimensions of application in design, development, analysis and execution of projects in any given field. This need of the hour is to have a broad base approach to hire and nurture skills not just limited to software, but also manufacturing, automotive, aerospace, life sciences and other core industries so as to have the right foundations of skills, which can be then enriched with software programming skills.
Quite unfortunately, compared to the employability boom
in the areas of IT, Software and Electronics, core
engineering study today is increasingly becoming an outdated concept for students. This has led to a significant gap in skills of engineers, compared to what is required to work in the large industry. Abundance of talent in one field and inadequacy in another can lead to serious imbalances in all respects. This crisis of low employability of engineers, if neglected the lack of uptake of core engineering courses will impede the growth of manufacturing in India in a big way and at the same time pose a serious threat to the country's self-reliance.
According to reports, the make in india initiative is set to generate 100 million jobs by the year 2022 where engineers equipped with core Engineering knowledge and skill are expected to be pivotal in bridging the gap and spear heading the country's future growth
According to reports, the Make in India Initiative is set to generate 100 million jobs by the year 2022 where engineers equipped with core engineering knowledge and skill are expected to be pivotal in bridging the gap and spearheading the country's future growth. Now, more than ever, there is a growing need for engineers who are passionate about designing, building and producing new things with the basic concepts of mechanics, electronics, civil and chemical.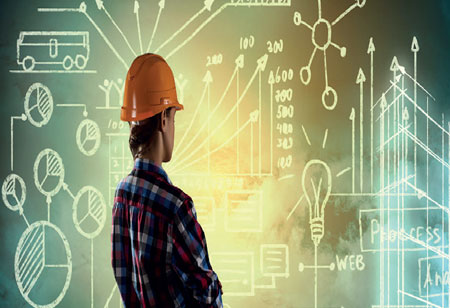 For India to become the world's manufacturing hub and a knowledge based economy, we need to expand the focus of engineering students to broader industrial applications of their expertise such as within manufacturing, automotive, aerospace, life sciences and other core industries all enriched with software programming skills. By putting the right emphasis on the basics, our country can lead from the front in its understanding of cutting edge methods, knowledge driven management and implementation capability.
Leading engineering colleges and institutions across the country, today, have come to recognize the importance of having a balanced expansion and the need for experts from every field for them to become unparalleled centers of learning and innovation. For India to develop dynamic technological leadership in all aspects, there is a pressing need to revamp the current curriculum and make significant reforms to the existing methods and techniques of teaching engineering.
India is a country that is blessed with an abundance of engineering talent, which if combined with cutting-edge knowledge resources, a solid education foundation, and the right kind of zeal can enable us to make the best of the plethora of opportunities that await us.