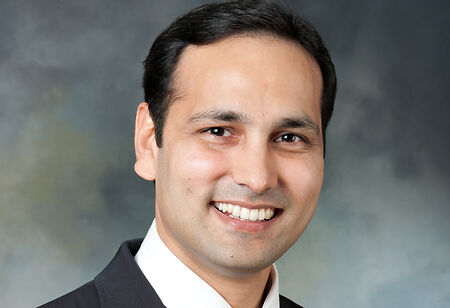 Avinash Sethi, Co-Founder, InfoBeans Technologies Limited, 0
They say, the only constant in life is change, and technology is at the forefront of this evolution. It is a universally acknowledged truth that technology has infiltrated every nook and cranny of human life. In the world of business, whether it's about how you grow your business by enhancing the user experience, or streamlining operations and minimizing costs, technology became an indispensable tool.
In today's fast-paced and ever-changing world, having a strong grip on technology is an asset. It's like having a superpower that opens a world of opportunities, and the more you learn, the more you can achieve
Thanks to COVID-19, businesses realized that they need to digitally transform the way they do business to win. I guess that is where all the insanity came from over the last two years. You saw both, crazy demand in terms of digital transformation work and a talent crunch, with salaries unheard of. Now, we are discussing the possibility of an impending recession. Whether it is a self-fulfilling prophecy or an actual recession? It's anybody's guess.
But as the old saying goes, "when the going gets tough, the tough gets going." The most prominent way for businesses to weather the storm of a recession and emerge stronger than ever is with technology on their side. Since the sentiments today are more around cost optimization, let me just focus on one thing you can't miss - automation.
"Automation is to a business what coffee is to a programmer - an essential ingredient for success." Technology and automation are a match made in heaven for cost optimization, helping businesses boost efficiency, accuracy, scalability, and more. With
technology, you can analyze your data, optimize your supply chain, embrace remote work, and even predict when your equipment is about to fail. It's like having a crystal ball that tells you when to act before disaster strikes. So, if you want to keep up with the competition, don't be a dinosaur, embrace technology and watch your costs go down, down, down, like a clown in a rodeo.

By automating manual tasks, businesses can reduce labour costs and improve efficiency. Apart from automation, more technologies have come to the fore to improve efficiency like Cloud computing provides access to scalable computing resources on a pay-per-use basis, reducing IT infrastructure costs. Remote work can help businesses reduce costs associated with office space, utilities, and transportation.

Moreover, data analysis and supply chain optimization can help businesses identify areas where costs can be reduced, and efficiency can be improved. Predictive maintenance can also help businesses minimize the costs associated with equipment failure, unplanned downtime, and repairs.

So, if you're currently in wait and watch mode or may be feeling the pinch during an economic slowdown, don't panic. Embrace technology and use it to your advantage. It can help you reduce costs, optimize your operations, and come out the other side in a better position than before. In the words of Winston Churchill, "Never let a good crisis go to waste," and with technology, you can turn a crisis into an opportunity for growth and success.

On the other hand, for the individuals being laid off during these tough times, I understand that it can be a daunting experience. But I implore you to look on the bright side. This is an opportunity to upgrade your technology skills and explore new possibilities.

In today's fast-paced and ever-changing world, having a strong grip on technology is an asset. It's like having a superpower that opens a world of opportunities, and the more you learn, the more you can achieve.

So, don't let this setback get you down. Take some time to learn new technologies and try new things. Who knows? Maybe you'll discover a hidden talent or find a new passion that could lead you down a path to success.

In the words of Walt Disney, "All our dreams can come true if we have the courage to pursue them." So, take this time to develop your technology skills, have fun, and pursue your dreams. Remember, every cloud has a silver lining, and brighter days are ahead.