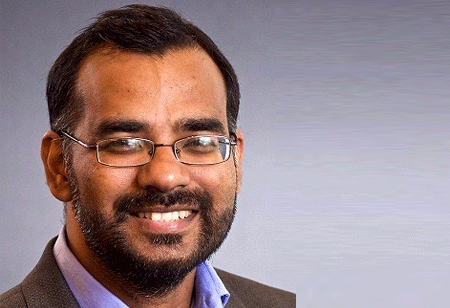 Abhijay Datta, VP - Healthcare Digital Engineering, Sutherland Healthcare Solutions, 0
An IIT Madras alumnus, Abhijay has been associated with Sutherland for over four years now, prior to which he has worked as Associate Director and Senior Business Analyst at Novartis and Infosys Technologies, respectively.
Seema is the Vice President of Digital Transformation in BigCo. It is her third year in this role. She loved the challenge and the prestige that came with this role. But last six months have not been smooth for her. She went live with three substantial pilots in new technologies inside BigCo. Unfortunately, none of them had the desired impact on the business. Pressure has been mounting on her since. She feels like swimming against the tide each day.
On a cold December morning, as business activities have slowed with approaching Christmas and New Year, Seema finally got time to step back and think. She is no novice. She knows that big businesses are built to withstand volatility and risk. There are strong processes that by design ensure stability in the way operations are conducted. The goal is to turnout predictable financial performance quarter after quarter. BigCo was no different. She was thinking step-by-step of what happened in the last 15 months.
Stage 1:Developing the Business Case:
Before each of her 'new tech' projects, she had to put-in a detailed business plan on how it would impact financial performance. She proposed small pilots which would require much less funding. But nevertheless, the leadership asked her to commit to long-term benefits of the pilot if it is scaled. She did her best. After eight weeks of the business case bouncing inside BigCo, she got the green light. She still remembers the celebration that evening.
Stage 2: Delivering the Project:
This phase turned-out to be more challenging than anticipated. It was difficult to get time and commitment from subject matter experts from business operations. Her team made a bunch of assumptions and moved forward. During user acceptance, suggestions started pouring-in from experts, which created changes in design and dragged the timelines. She wished the experts participated earlier as enthusiastically as they were testing, but nonetheless, she did not make any noise.
Stage 3: The Celebration of Going Live:
She remembers each of the days the pilots were put in production. Her team celebrated the Go Lives and lots of appreciations came from Senior leadership to her and the team for the
commitment to bring-in new technology to drive BigCo in front of Digital Transformation.
Stage 4: The Adoption Gap - Nobody was Using the New Technology:
Soon after the Go Lives came the phase of darkness. Eight weeks into the pilot, there was hardly any adoption. She was pressing the business ops leaders to carve-out capacity to 'experiment' with the new tech. Otherwise, she cannot collect any metrics. But they were too busy with current operations and this was not their priority. However, Seema was hauled-up in multiple Leadership meetings to 'report' on the status of her pilots. She did not know whether she needed to escalate every meeting or there was some other trick she is missing.
Stage 5: Decision Taken to not Scale the Pilots & Shelve Them:
Finally, after five months of paltry usage of her new tech pilots, the management decided to shelve them. There was no data to merit further investment. Seema was crest fallen. Though she was convinced that these would have been game changers to the business and changed the current business model, she could not prove her case.
Digital Transformation is hard; unless strong leadership from the top embrace volatility & change and force everyone to adapt, it does not happen
If this looks like a familiar case in your company, you are not alone and neither is this new. In fact, business literature is galore with stories of Kodak, Nokia and several others who squandered pathbreaking inventions originating inside the firm. The sad part is that these same inventions eventually ate them up. Management hierarchies of most big companies are designed to withstand change. Business cases with 'sure shot' financial benefits are approved first and the ones with possible gains in the long future are often set aside.
Just like BigCo, today, all companies are investing in leadership for Digital Transformation. Some of the best minds are holding these positions; but this is just the start. What additionally is required is to increase the 'experimentation quotient' in these companies. The C-suite needs to hold themselves accountable to try or support something new. These must be initiatives with relatively long payback periods and ones which completely transform the current business model. C-suite and SVPs of successful Digital leaders include in their strategic goals to map-out the changes happening in external world and make bets on which parts of their business will become obsolete within a decade.
Digital Transformation is hard; unless strong leadership from the top embrace volatility & change and force everyone to adapt, it does not happen. There are numerous companies that play with small scale pilot projects in new tech, but unable to make the leap to join the leaders club. The key to the future in this age will be to increase 'experimentation quotient' right in the C-suite.