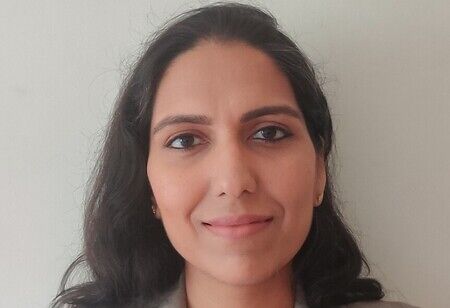 Archana Venkat, Chief Marketing Officer, Trilegal, 0
This year, I bought a new car and was looking to buy insurance. At this time, I was exposed to posters by a relatively new brand that told me I could save a sizable sum of money by opting for their insurance policy. Having never claimed motor insurance in most of my driving career, I immediately warmed up to the idea of paying the bare minimum. Upon contacting this company, I found the customer support team knowledgeable, transparent, and willing to speak to my car dealer to make this a smooth purchase for me. I felt great and said I would contact them in a month's time when my car was closer to being delivered. Could they please email me/ WhatsApp me their name and contact number? (so the sale could be made through the same person).
This is where the penny dropped.
They ran centralized operations and were not authorized to share their full name, email ID, or contact number with clients. This also meant, one would have to call on their customer care number every single time - pre and post purchase. I can count the number of organizations I have dealt with that effectively manage customer experience via a single toll-free number. Predictably, when my car was close to delivery, I called them up, and asked for the person who had previously spoken to me (on a certain date and time and emailed me a quote from a generic ID). They couldn't trace this person but could thankfully see the quote. The rest of the conversation went downhill and I chose not to proceed with them. (I had a vision of being stranded on a highway and unable to get assurance that a real human being was coming to help me.)
So what went wrong? The customer experience didn't live up to the advertising.
For high value purchases (of any type) customer experience is key to retaining the client. A successful experience often means understanding what the client wants and presenting it to them. In this case, motor insurance is often purchased through the car dealer and the point of contact tends to remain the salesperson (even though it may be a different person handling the insurance aspect). Independent insurance providers (especially those that don't have a tie up with a car dealer) can be a great option for renewing existing insurance when car owners only care about cost. But when targeting car buyers, a greater understanding
of their expectations is necessary. Without it a customer experience program gets reduced to an academic exercise that ticks all boxes but fails to retain customers.
Running a successful customer experience program requires dedicated investments, sometimes on par with advertising spends.
Depending on the type of business, the scope of customer experience can go beyond being an extended arm of the marketing, sales, IT or operations teams. For online only brands, a strong focus on data and customer behavior should form the basis of developing the customer experience program. For brands with a physical and digital presence, consistency in communication and seeking/ monitoring customer feedback regularly can form the pillars of a customer experience program. Lastly, training frontline staff regularly about your product /service, your competition, and your client (their socio-economic background, how they use your product etc) is key to having effective conversations with clients. One effective customer representative is worth much more than a two-touch automated system that doesn't address your concern.
Great customer experience translates to efficiency, convenience, knowledge about the product and customer behavior, ease of payment and friendly service
Interestingly, some of the most cherished customer experiences I have had are with brands that put my interests before theirs, even when I made a low value purchase. Cosmetics brand representatives have shared hacks with me to make their products work better and faster. A call center operator at a food brand has patiently explained their raw material procurement and why plastic cannot be avoided for certain products. An eCommerce site has even saved my cancellation preferences and no longer calls me to inform if certain products are running late and if they can cancel it on my behalf.
None of these brands make the best products in their category but their customer experience provides reliability and demonstrates a strong character. I know consultants who don't spend any money on advertising but have built their reputations through superior customer experience.
A recent study by PwC in the US indicated that 73 percent of respondents felt customer experience was a key factor in their buying decision. I suspect it is no different in India. Great customer experience translates to efficiency, convenience, knowledge about the product and customer behavior, ease of payment and friendly service. Customers often don't want the best product, they want the best experience.