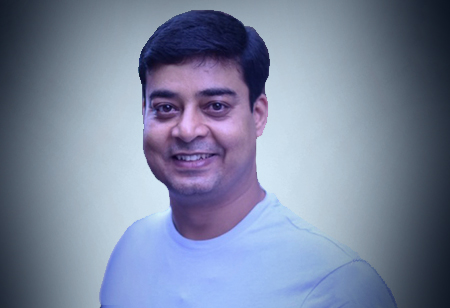 Deepak Gupta, Country Head - SEA, ZOTAC Technology Ltd, 0
Below are key insights unveiling the essence to what makes a brand speaker louder in the market, shared by Deepak Gupta, Country Head - SEA, ZOTAC Technology Ltd with CEO Insights magazine.
What are the aspects to consider ahead of establishing a brand across various countries?
To establish a brand, first we have to get into the brand, their vision, product line, internal working and few steps are very necessary to map the market
A.Market Size
B.Target consumers
C.Available competition
D.Right channel for flow the products
E.After sales service arrangement
To set up the brand globally, it is necessary to understand the local consumer behaviour, culture, festivals, liking & disliking, business pattern etc., to formulate the strategy keeping in mind above all aspects.
Additionally, we have to set the branding guild lines, logo usage, branding theme and we should be consistent in products, branding & all marketing assets. Making a global brand is a lengthy process and there is no short-cut, since brands have to rely on their partners and create trust among the channel and consumers.
Today, there are various mediums available to check the consumer behavior and how you can connect with the consumers. To understand the customer choice, communicate with them and make your product convenience to them.
In IT Industry, after sales service plays a key role on the brand image, since, 'a happy consumer is the best brand ambassador of a brand, a good advertisement can't convince a consumer with compare to a happy consumer communicate with potential buyer. So, after sales service is very important while you are establishing a brand.
How should companies find and retain customers?
Market Research
- is a key tool to find the customers. Companies need to do market research periodically to
check the channel, consumer behavior and business pattern.
Effective Marketing
– Brands need to have fool proof product information flow from channel to consumers, your promotions should have clear information about products.
Products
- Your product needs to be unique, different from competition and up to date to consumer to retain them.
How does brand building help sell products?
We have to understand the difference between a product and a brand. Sometimes even an average product sells well under a good brand name while this does not happen vice-versa in the real world. Therefore, we must work on brand building, whether we have good product or not.
One has to be up to date with the market knowledge, listen to the team, to do the things patiently. Always be a learner and lead by examples.
What is the key to expanding a brand?
Brand expansion should be done step by step. We can use one place's success story to another, or experience of failure can help as a caution. It depends on the market where a brand is moving.
Which are the technologies that can support business requirements?
The way electronic or IT consumer products are moving, e-commerce is the key to reach maximum consumers, either national e-tail like amazon or flipkart, or domestic etail like mdcomputers.com, XRIG.com or MVP.in, everyone is trying their best to optimize the online platform to bring on the platform. AI related Software are helping them to find about consumer behaviour, their buying patterns, their liking etc. to make buyer experience great and buyer should be happy with their purchase.
What is your advice to upcoming leaders in this position while unlocking new opportunities?
I would advise that there is no short-cut, one must deep dive into the products, their job and what they want to admire. One has to be up to date with the market knowledge, listen to the team, to do the things patiently. Always be a learner and lead by examples. Always use 'We' rather I when you are working in a team.