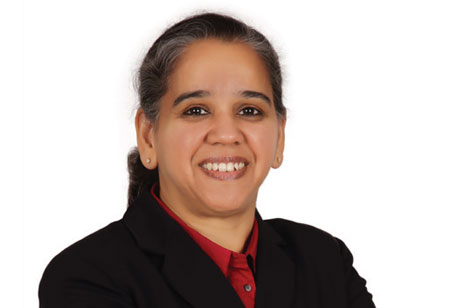 Veena Rao (VP & Business Head - Connected Corporate Banking & FCC) and Neeraj Gupta (Director - Product Management), Finastra, 0
Veena has close to three decades of corporate experience working with companies such as ICICI Bank, PricewaterhouseCoopers, Oracle and HCL Technologies. Neeraj is an IIT-Bombay alumnus with over 22 years of experience in diverse banking software products.
Time, tide and certainly technology wait for no one. Banking has transformed in ways we never imagined and even more so since the pandemic struck. While the fundamentals of banking have remained relatively stable over time, the modes of accessing banking services have been repeatedly disrupted and revolutionized over the past few decades. If you grew up in the eighties, you will recall your parents trudging to bank branches ever so often and waiting in queues to get passbooks updated (the precious, dog-eared booklets that held the undisputed proof of savings!). e-Banking portal and later mobile apps brought us the convenience of anytime, anywhere banking and relieving us from squeezing in a trip to the closest bank branch during lunch breaks before the end of 'banking hours' at 2 pm. Fast forward to Gen Z and the bank is almost a virtual entity, rarely visited (if ever), providing a necessary financial service to support a transaction in their daily lives whether that's paying for groceries, buying a car or taking out a mortgage for a new home.
Banks now have no choice but to keep-up with the pace at which technology, demographics and customer expectations are evolving or risk losing out on the business. They are dealing with a generation that is spoiled for choice, with instant access to information so much so that selecting a banking product or service is no different from the way other products and services are bought, i.e. 'see, compare, buy, review, share'. And user experience is a primary factor in clinching the deal. Banking is no longer a lifelong relationship that starts with opening your first salary or business account and ends with your registered nominee. It is a series of discrete transactions chosen and consumed based on need, context, ease of use and price.
Today, banks can successfully hold on to a customer relationship only when they differentiate themselves and create'moments of truth' experiences, repeatedly and consistently. Whether it is a user friendly portal, an easy-to-use mobile app, embedded finance, QR code payments, bill pay over Siri or timely reminders to pay the car insurance, retail banking has been at the edge of innovation for over a decade now. Now, attentions are turning to corporate banking. As millennials enter the workforce and take the seat of a corporate treasurer, they expect the same experiences in this corporate setting as they get in their personal lives, i.e. personalized, contextual and alarmingly close to 'mind reading'.
Great banking user experience is not beautiful graphics on a portal or pleasing colors on a mobile app. It is not 24x7 call centers with interactive voice response(IVR) menus that run a mile long and canned answers that only generate customer frustration. It is not settingup branches on the high street at convenient locations or cold calls that try to sell you products that you already use. Great user experience is enabling the customer to start and complete a transaction journey in a way that is intuitive, frictionless and personalized. It is the ability to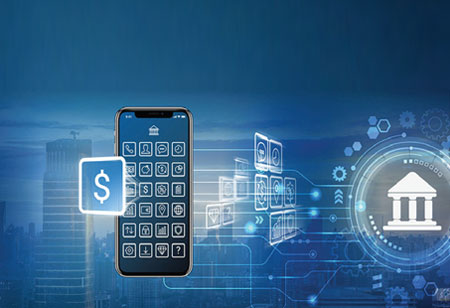 carry out simple transactions effortlessly with 'muscle memory' like ease. It is the flexibility to seamlessly start, pause and continue complex transactions across time, locations and devices. It is combining the mobile device like ease of biometric authentication, the WhatsApp like ease of 'share' to send a copy of the transaction slip to the payee, and the Netflix like prompt for the next transaction to carry-out. It is the Starbucks like experience which uncannily seems to know exactly which coffee you wish to order today, all gleaned from the goldmine of your transaction history. Creating sticky and loyal customers is all about getting them addicted to the transaction experience, all else (i.e. product, service features and price) being equal.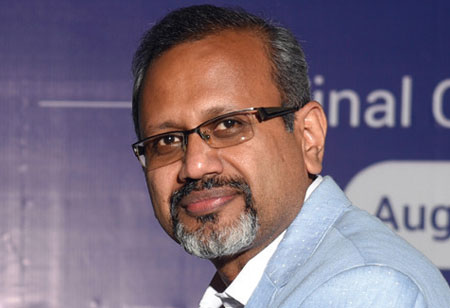 Neeraj Gupta, Director- Product Management
Ultimately the rise in importance of user experience is a wake-up call for banks that wish to stay in the race especially as emerging fintechs rush to fill the gaps between customer expectations and banks' offerings.While the burden of stringent regulation, legacy processes, rigid organization structures and dated technology systems do shackle banks and slow them down, the smart ones are quickly rising to the challenge. While some are opening their systems through RESTful APIs to facilitate innovation and straight through processing, others are co opting and white labelling fintech offerings to bridge gaps in their offerings. Banks keen to own the user experience as a differentiator are investing in digital engagement channels that bring together the power of data aggregated across business lines, intuitive transactional journeys, contextual nudges and meaningful visualization all accessible via the customer's device of choice. They are focusing on creating the ultimate banking experience that their customers will want to return to again and again assured of being able to get their mundane banking transactions done with ease, speed, security and reliability.
"Great user experience is enabling the customer to start and complete a transaction journey in a way that is intuitive, frictionless and personalized
The pandemic has only succeeded in bubbling-up the long simmering need for digital transformation in banking, particularly corporate banking, and making it a top priority for banks. For the CXO at the bank today, it is no longer a matter of 'if and when' but a choice between now and never.