Futureshift Consulting: Developing Business Framework To Create Outstanding Products Using Robust Technologies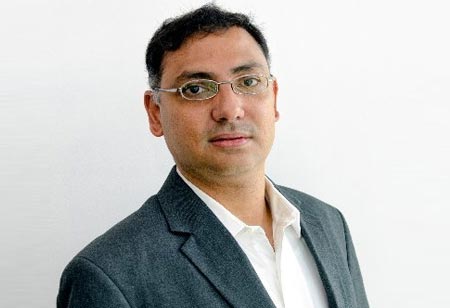 Vinodh Soundarajan, Chief Problem Solver, 0
A common assumption regarding management consultancy services is held by many startups mainly that they are only for big, well-established organizations. Consultancy in business management can boost performance in businesses of all sizes. High-caliber experts offer guidance and information on a range of subjects, enabling organizations to operate more efficiently.
Work with founders and leaders who are responsible for their mission and transformative results and are engaged in stimulating and challenging issues that challenge the status quo and the mediocrity of thinking and action, Futureshift Consulting is offering various solutions. CEO Insights interviewed Vinodh Soundarajan (Chief Problem Solver), Rajesh Soundararajan (Business and Technology Strategist) at Futureshift Consulting.
As business consultants are required for strategy formation, planning and problem-solving in almost all industries, what are your strategies to make the most out of this vast business opportunity?
We develop strategies based on expertise, passion, integrity and principles at Futureshift, and ZMOT. ly is led by consultants with more than a hundred thousand hours of combined experience. Its unique emphasis is to help our customers drive more consumer engagements faster, backed by a robust product/platform for technology. Thus, our consumers experience an improved positive effect on sales and profitability, and creativity is the foundation of FutrLabs. We innovate because there is a difference between needs and what is available in the market, stressing common sense and working towards the realization of the dreams of our customers.
Brief us about various offerings of your company.
Our mission is to accomplish business and technology success more rapidly and produce results at the intersection of business, technology and organization, achieving scale and sustainability. ZMOT.ly Consulting is an offering of Business, Product and Technology Consulting where we provide clients with Virtual CxO or 'CxO on the tap' and management consulting to achieve scale and sustainability. We can develop scalable, future-proof platforms to assist them in agile and progressive transitions and to create a sustainable company for products and engineering.
Futrlabs is a well-conceptualized innovation centre that develops innovative technology IP to positively impact results for our customers in the sectors of consumer, industry, and social service. At FutrLabs, the basis for success is technology. It is important to address the right issue with the right solution. On Mobile, Cloud, Social and Analytics platforms, Fultrlabs has developed a multitude of solutions. All of them are designed to help you attain success more quickly. Our flagship products are in the area of e-commerce (Shoppeazy) and e-learning (3x3 Learning).
Better Bhavishya, the third pillar, is an effort to give back social influence' to drive a lasting impact in educational, healthcare and environmental fields. Better Bhavishya provides Social Impact Strategies. This is our social impact programme that supports the education, healthcare, climate and human rights sectors of the social sector and NGOs. To drive a lasting impact, we
combine the correct blend of industry, technology and social change.
What are the differential factors of your services that separate you from your competitors? Explain your USP.
There are various factors because of which our company stands out different in the market such as Deep and Cross-Industry expertise, cross geography experience and the intersection of technology, business, and people and help new businesses or transform existing businesses for scale and sustainability. The start-up culture brimming the best of strong leadership background from reputed firms, outcomes focus at the intersection of business, technology and organization, achieving scale and sustainability. And most importantly our Global presence with clients in India, Asia, the Middle East and the USA.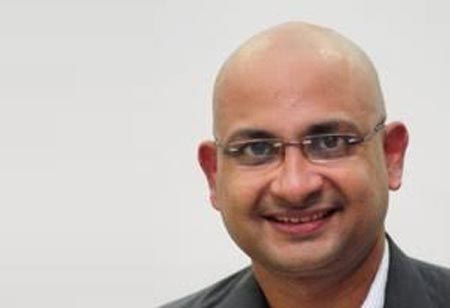 Rajesh Soundararajan, Business And Technology Strategist
What opportunities do you foresee in the current market dynamics and how are leveraging the most of these opportunities?
In the field of product development and building robust technology systems that enable companies to scale up, some of the more critical opportunities are. Two of the most important fields will be e-commerce and e-learning, both caused by COVID-19, where shopping and learning dynamics have changed forever. With new normals, being Shop-From-Home and Learn-From-Home, we foresee a drastic change in that room. In the coming years, the use of models for Mobile Augmented Reality, Deep Analytics, AI and Machine Learning holds great promise.
Tell us about the recent revenue growth, and the future roadmap of your company.
2020 has been an excellent opportunity for us, two of the areas that we were advocating for almost a decade took visible shape due to COVID-19 such E-commerce and e-learning took prominence like never before. Communication breakthroughs and high broadband speed that reached masses, combined with digital payments and online learning and shopping, was a generational shift, and we were adequately geared to take advantage of the situation. With an increased demand for global experience and leadership, Virtual CxO or 'CxO on the tap' will be the future, where organizations large and small can get CxO on the tap, just enough to make their business transformation sustainably.
Vinodh Soundarajan, Chief Problem Solver
Vinodh Soundarajan has 25 years of experience leading global technology platform and product engineering organisations at Manugistics/JDA, SumTotal Systems, 24/7 iLabs, Mercator (Emirates Airlines) and Somnoware, transforming businesses from on-premise to profitable SAAS/cloud model in Supply Chain, Healthcare, Talent Development, Airline verticals.
Rajesh Soundararajan, Business And Technology Strategist
Rajesh Soundararajan has 27 years of experience and has led Asia-Pacific Product, Incubation, Sales, Channels, and Business teams and has held leadership positions at IBM, Microsoft, NComputing before founding Futureshift in Singapore.
Office:
Hyderabad