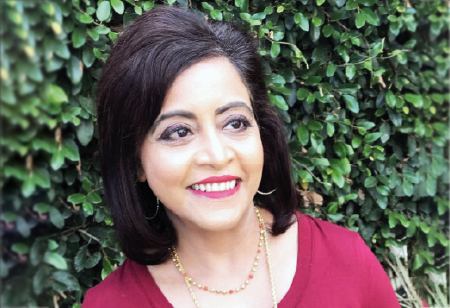 Reenita Das (SVP & Partner) & Shruthi Parakkal (Consultant - Healthcare), Frost & Sullivan
Globally, over the years, healthcare products and solutions were designed, developed, and delivered without recognizing the need for differentiated care for men and women considering the fundamental differences in physical, physiological and psychological factors. Impact of this is particularly true in India where the disparity in healthcare delivery is high based on differences in gender, socio-economic status and regional divide, and this often leads healthcare delivery for women on the back foot.
There is a general trend towards restricting women's health to maternal and childcare, family planning, and fertility; however, prevalence of certain chronic and non-communicable diseases is far greater in women than men. For example, deaths due to communicable, maternal, neonatal and reproductive diseases in Indian women were less compared to those by non-communicable and chronic diseases. Furthermore, there is a huge urban-rural divide in care delivery to women. Socio-economic and cultural factors also play an important role - Indian women often give more importance to fulfilling the nutritional and health requirements of their family than taking care of themselves. The staggering difference in prevalence of anaemia among men and women in India stands testimony to this. On an average 22.7 percent of men are anaemic compared to 53 percent of women, as per the National Family Health Survey 2015-16. There is a dire need to have differentiated care delivery for women and this calls for more inclusiveness of women in clinical research and trials, product development and direct marketing.
Femtech as an Enabler for Women's Health in India
Femtech involves the use of digital health applications such as software, diagnostics, products, and services to improve women's health. Frost & Sullivan recognizes that continued engagement and self-management is core to managing women's health issues. Here are the top growth opportunities for Femtech identified by Frost & Sullivan that has potential to im-prove women's health in India.
Improving Accessibility
Demographics and the urban-rural divide often lead to inequitable access to care. Moreover, socio-cultural landscape in India has led to certain women's healthcare issues to be labelled as taboo subjects, especially issues concerning fertility, menstrual health, birth control, and sexual wellness.
Femtech companies can help overcome this disparity by providing affordable and accessible digital solutions. For instance, CareNX Innovations provides smartphone integrated point of care diagnostics accessible to women in rural India using healthcare aid workers. Similarly, Celes Care is a women-centric digital clinic chain that is making care accessible virtually, exclusively to women in the comfort of their homes.

Improving Screening & Diagnosis

Lack of access to diagnostic equipment and consumables plagues the Indian healthcare system. This is true across the women's healthcare value-chain, from prenatal screening to diagnosis of urinary tract infection to issues such as cervical cancer or diabetes. Several companies are recognizing this latent need through innovative solutions. For example, GE Healthcare's Vscan with Dual Probe – is a pocket-sized portable ultrasound machine that has enabled several women patients in developing countries in Africa and India to better manage their pregnancy. Also, iBreastExam is a low-cost, battery powered, handheld medical device to screen for breast health developed by UE Lifesciences, which has a partnership with GE to target women cus-tomers in ASEAN, Africa and South Asia. Other Indian companies that are leading the way are AIndra that focuses on an artificial intelligence based point-of-care detection system for cervical screening, and Niramai with its low cost, accurate, automated, portable cancer screening tool (as an alternative to mammography) for breast cancer detection.

Improving Maternal & Reproductive Health

Fertility, pregnancy and maternal care are major areas of concern, especially for women opting for later pregnancies or are at higher risk of complications due to physiological factors. From egg freezing, embryo screening, fertility treatments to mobile apps and wearables for 'self-tracking' their ovulation cycles, digital health is changing the landscape of reproductive health. In India, 10-15 percent of couples face infertility issues and there are several innovative companies looking to disrupt this space. Plackal Tech offers a fertility and menstrual health tracker using Maya, an mhealth application that works with all major smartphone platforms and has a global user base of seven million women. Inito is another company disrupting the fertility test space with its ovulation testing strips along with a reader device and Inito mHealth application.

Encouraging Self-Management of Healthcare Issues

From making healthcare minimally invasive, less intrusive, more practical, and personalized to improving efficiency of screening and diagnosis powered by cutting-edge technology such as artificial intelligence, big data and analytics, advantages offered by Femtech are many. Though currently a very nascent market, increasing awareness about availability of such applications among women and encouraging adoption of these applications in conjunction with conventional therapies by healthcare professionals will take Femtech to the next level in India.