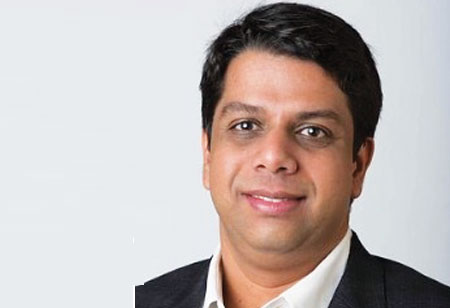 Arun Rangamani, SVP - Analytics & Technology, SCIO Health Analytics, 0
An alumnus of IIT roorkee, Arun specializes in payor solutions, offshore-onsite models, kpo, delivery head, products management, solution architecture, business intelligence, and IT integration.
Healthcare across developed world and partially in the developing world is in the midst of what industry specialists' term as the third wave of digitization. The first wave of digitization in the 1970-80s was instrumental in automating functions and capturing vast amounts of patient demographic, ADT and hospital management data.
The health insurance companies and hospitals used the systems to capture and centralize this patient data, and create the foundation systems in legacy applications. The second wave in the 1990s and 2000s for Healthcare systems was instrumental in creation on the EHR(Electronic Health Record) in many developed countries like US, Germany UK and Japan and transformed the how healthcare processes were re engineered for optimal operational costs and efficiencies.
Third Wave & Effect on Healthcare
The third wave of digitization is currently on, with focus on introducing the digital networks and services to individual patients and the end-game is to produce improve healthcare outcomes, manage chronic diseases(top 4-5 of chronic conditions result in 50-60 percent of all healthcare costs) more efficiently, and use the digital data to empower the patients to make their own choices on their daily heath/wellness management.
There are challenges that need to be overcome for implementing end-to-end digitization in Healthcare, and these centres around data disparities, conventional closed thinking and lastly healthcare businesses have always been laggards in the digital adoption. Key drivers that will help in overcoming such challenges will be smart use of analytic techniques in Healthcare data, Healthcare IoT, State-of-the-Art remote monitoring devices, digital apps on mobile devices, and killing age old myths on healthcare through patient education programs.
The adjacent chart shows the pervasiveness of mobile health and digital information into a patient's life and hence the need to leverage the same for appropriate use of it to manage the disease or preventive care.
Methods & Components
The detailed methods, approaches and future road-map with specifics around the prospective business models need to be charted out. The evolutionary prototype method will need to adapt to apply these products and systems, before considerable investments are made into this domain given the sensitivity around patient data and information confidentiality.
The key components, conditions & areas involved in such a digital ecosystem and that would make the roadmap in this use case(viz. Disease Management & Population Health) would be the adjacent table.
Digital medical applications which can share individual patient data and population wide health information across various healthcare settings can help to improve tracking of treatments for different diseases
Disease Management of Chronic Patients through Information Systems & Digitization(Big Data)
The emerging technologies like devices, handhelds, mobile phones and wearables play an increasingly important role in facilitating the transfer of chronic care from doctors'offices and hospitals to community centres and patients' own homes. In particular, telematics and e-health systems are increasingly utilized and are becoming very effective in their contribution. Telematics technologies also lend themselves to remote diagnosis as, for example, when sensors transmit readings of patients'vital signs, blood sugar levels and the link to a medical professional who can alert the patient to respond to dangerous levels.
Digital Medical applications which can share individual patient data and population-wide health information across various healthcare settings can help to improve tracking of treatments for different diseases. This is an especially useful suite of applications when there is a comorbid situation in a single individual. The next advanced level to the above telematics apps are the imaging technologies can aid in identifying early indicators of a disease, as well as helping in continuous treatment and monitoring. Genomic and use of Big Data will help identifying the risk in population cohorts, while screening technologies utilizing analytics and data driven algorithms aid in detecting vital disease signs in a population.
The risks and challenges linked with the new technologies are that time pressed caregivers will substitute medical devices and drugs for personalized care, because of the urge to use the latest and best technology available even if a lower-tech solution would have been an apt usage. There is a small danger of over-medicalizing normality using digitization & technology due to this reason. Clearly, the direction is to focus on providing the correct treatment at the correct dose for each patient, using the correct data available and not over-reaching the use of digitization.