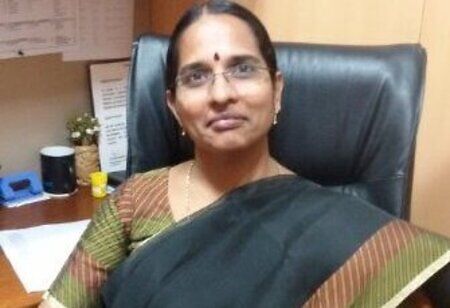 Anuja Karlmarx, Director - Human Resources, ITW India, 0
Below are the essential elements derived by Anuja Karlmarx, Director Human Resources, ITW (Automotive Division), with a conversation with CEO Insights Magazines, from the transforming role of an HR. With nearly two decades into the HR domain, Anuja speaks about the core functions of what it means to be a HR in today's dynamic technology driven world. Dive in to the meaningful insights of Anuja about the HR world.
In conversation with
Anuja Karlmarx, Director Human Resources, ITW India (Automotive Division).
Define culture and what is the holistic approach when it comes to building and maintaining culture?
Culture is something which is evolved in a period of time. When we equate a family and organization, culture is the integral part in a Family, as well as, to an organization. The cardinal principles of culture should be clearly defined at the start. Every organization should carry the baton called culture and pass it to each and every one running at the same for a winning post called a good culture. Every now and then culture building exercise should take place in the organization to re-in force it in the Company, due to the emerging new blood who should be taught the organization culture.
Our culture depicts the following in general.
1.The way we treat our employees.
2.The way the Employees also should be in the organizations.
3.The way employees should treat our customers (Internal, Peers, External).
How does technology shape the HR management and increase the organization's efficiency?
Technology growth is constant. As we are aware of how technology made the globe smaller to the size of a Tennis Ball to an Atom. Likewise, it is to the function of HR. Daily establishment functions are automated. Time spent on these tasks will considerably reduce.
Hence more concentration should be on the strategies and human element which binds and promotes organizational.
What is the most talked about concept in business forums?
HR operations linked with strategy are nothing new and have been operating like this for nearly two decades. But awareness and importance of HR function is more visible and talked about today in all the business forums and conferences.
Signify L&D's value to cultivate a workforce to be ready to meet the requirements of their employers.
Learning and Development is a continuous Process. What ever we learn today becomes irrelevant tomorrow, to stay updates at a faster and constant space. It is essential in matters concerning technological innovations. With reference to the analogy of a Tread Mill, we have to run at faster pace to stand in the same place. Similarly, organizations should remain relevant with the change we have run at the faster pace
HRs should be able to deal with all the insecurities of employees and encourage them to advance. Conti onus Improvement is the KEY
What should be the focal point when syncing into the concept of remote-working and learning?
Remote working has become the norm; it is both convenient and challenging. LMS gained growth at faster pace and we as organizations should capitalize it. Remote working and LMS go hand in hand. On the flip side, we may lose the human element or the Warmth which should be take care. Otherwise, all of us will function like robot. To make you spell bound in learning in remote is challenging and we should pay attention to the unseen details which would be the key to success.
How should a HR help people to find a new pathway forward?
The role of HR has to take a turn. They should engage in developing their Talent in the New Era. At the same time whatever People were doing with great efforts and getting appreciation for that has now become simplified. Hence the challenge is to push themselves which will drain them. Hence HRs should be able to deal with all the insecurities of employees and encourage them to advance. Conti onus Improvement is the KEY. (I Personally feel as though I am reading Brave New World of Aldous Huxley and George Orwell's 1984).