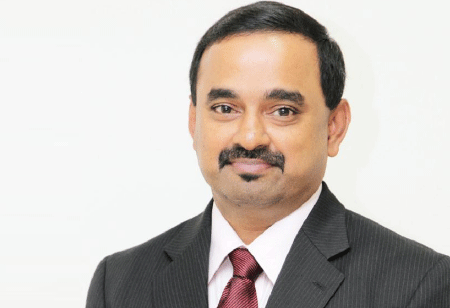 Srikanth Doranadula, Senior Director & Head - Systems Business, Oracle India
Srikanth has been associated with Oracle for over a decade now, prior to which he has held key positions across multinational corporate such as Cisco Systems, Trend Micro, and Wipro Infotech, to name a few.
On the face of it, golf appears to be very simple, but it is only once you are out and about on the course that you realise that golf is not a cake walk.
Learning to be an ace at AI and knowing it inside out is an art, just like learning to play golf is.
So, where does one start? Step-1: Get on to the range before you step on the greens, step-2: learn the fundamentals of the game, from the tee to the hole, and finally, step-3: fine tune every learning to attain that perfect round. Once you get the hang of it, then you start perfecting the game working on the finer aspects like the Drive, Short game, chipping, Putting, and others. There is nothing as fascinating as the marvel that golf is just like AI! Getting your fundamentals right is the key before proceeding.
Chatter about AI has been doing rounds from boardrooms to ballrooms for quite a while now. Apprehensions and praises for the magic that AI brings in to our mundane lives are being received and rejected equally, to say the least. So far, the process has been to pervade AI through technology and applications, and then use it to improve the technology's consumption, eventually providing that competence to the end customer.
Take the case of fuel for your car. We all know that the fuel price in India keeps changing every alternate week or month. For example, say the price you paid to refuel your car last night was Rs.60 and perhaps a few weeks later, there is a price rise and you suddenly figure out you aren't getting the same quantity of oil at a reduced price anymore. Now imagine you create an alert to notify you when the cost starts to rise, so you know the exact quantity you need for that long drive. This is a classic example of AI deployed to help you eliminate last minute surprises and get better prepared to deal with too many variables.
The best thing about AI is that the technology is industry agnostic. No matter what industry you're in, or functionality you choose to use, AI promises to help you bring together knowledge based on your data. AI is used to build on observations and formulate an action plan based on the combination of what's necessary or essential.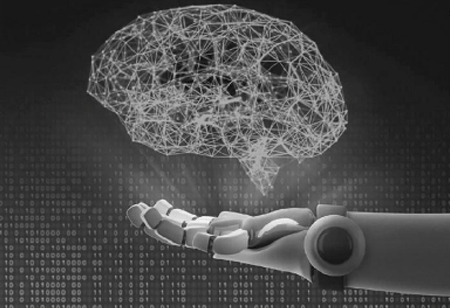 There is a plethora of opportunities to take advantage of AI and machine learning(ML)either through AI cloud services, as part of cloud platforms or embedded into applications. This means that there is an advantage for users to use these tools whilst also having the flexibility to play around with these tools in their most basic forms.
The real key to make the most of AI is to not get bogged down in the tech. There is definitely a need to bring-in a human element. When you take the best of individuals' knowledge and marry it with data, you push the limits of what is possible. We are living in an era where data is all set to become the new oil. Analytics and insight generation from massive volumes of data available to enterprises provides them immense power to create niche experiences for their customers.
AI Is Used To Build On Observations And Formulate An Action Plan Based On The Combination Of What's Necessary Or Essential
Like Mark McCormack said in 'What They Don't Teach You at Harvard Business School', one can spot a seasoned golf player with their healthy tan, patience and objectivity while looking into newer avenues. These are the same qualities that will help us make the most of AI­ except maybe the tan though. If you have the enthusiasm to become innovators and early adaptors of selfdriving technology, you can then succeed at elevating AI from an exciting idea to something commonplace that makes our lives simpler and easier.