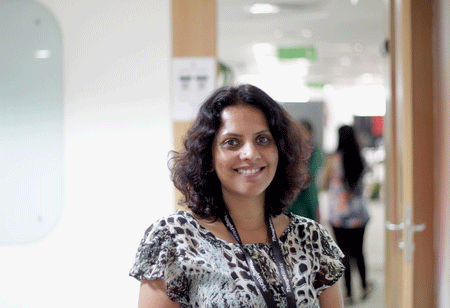 Smitha Hemmigae, Head of Marketing, ThoughtWorks India, 0
Holding over 16 years of experience in developing successful marketing strategies for technology services industry, Smitha is a highly motivated, visionary and performance driven marketing professional.
It's been over two months and the world has come to a halt. One would never have thought that entire countries would lock down, people's movements would be so restricted and physical interactions like sharing a meal, watching a movie or even window shopping at your mall would be shut down.
Today, the market stands truly disrupted and the 'New Normal' is established.
The pandemic has triggered a recession which places the marketing function on a tightrope in terms of budgets and response time. Through the lens of my experience as a marketer for several years, conversations with peers and a lot of reading - I have arrived at four trends are my guiding principles to tide through the crisis.
They are:
1.Be agile and adapt to market conditions
2.Communicate frequently and effectively
3.Content will always be the Royal (now, more than ever)m
4.Be human
1.Be Agile & Adapt to Market Conditions
Brands are being judged for how they leveraged their brand attributes through the pandemic. What's been well received are positive stories of employees or staff that are being shared, connected with and that acknowledge the current condition. A sure hit is adapting live campaigns to altered empathetic messaging.
For example, hotels.com was running a really successful campaign that showed its mascot travelling on planes, giving hugs, borrowing snacks from the fellow passengers' and others. It was extremely cute, but is completely out of sync in the New Normal. The brand stopped the campaign mid-day and put together a new campaign where the mascot uses a hand sanitizer at the start of the campaign, stays at home and clearly reiterates, 'stay home and stay safe.'
2.Communicate Frequently & Effectively
In times of uncertainty, it is better to communicate frequently and effectively as there will usually linger a lot of doubt, confusion and worry amongst your customers. With no one being sure of what exactly the new normal will evolve into, people are looking for true information.
By communicating regularly one can become that source of truth or valid information. This obviously leads to better customer stickiness and loyalty. Yes, you run the fear of over communicating but, in crisis times, over communicating is better than under communicating.
A classic case in point are the large management consulting firms. They are creating at least six new pieces of content leveraging their consultants' collective
research and knowledge at a regular cadence. These firms are creating short reading bytes, placing them on templates and churning them out at a competitive pace. I receive no less than five such nuggets of content everyday and read everything I want, to know and better understand the new normal.
3.Content will always be the Royal (now, more than ever)
Content marketing is an effective way for brands to stay in touch with their customers and increase pipeline generation during the pandemic. Don't stop creating content. Instead, double down on content creation, and make sure some of your content addresses your target audience's key questions. The conventional pieces of content + the new timely pieces will give you a massive advantage when things settle down. Your competitors will be scrambling to create content but you'll already have a lot of high ranked content in the search results. A tip ensure the content is multiformat.
Content marketing is an effective way for Brands to stay in touch with their customers And increase pipeline generation during the Pandemic
Here are some brands getting great content together, going above and beyond a typical blog post Delish, the cooking/recipe site has put together a guide to host a virtual dinner party. They do a great job of integrating helpful information while still leaning into their core offerings which is recipes.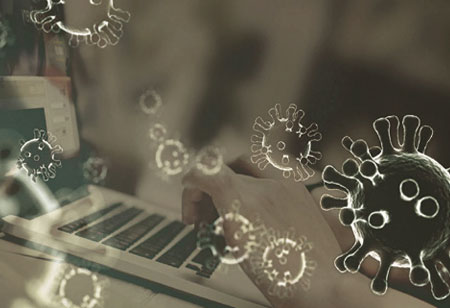 4.Be Human
The dramatic spread of COVID-19 has disrupted lives, livelihoods, communities and businesses worldwide. Organizations are coming together and innovating to minimize the impact on public health and to limit disruptions to economies and supply chains.
Now is the time to be human and reflect on values. For example, Volkswagen Group is driving a global response to the COVID-19 outbreak. Doctors, nursing homes and hospitals across Germany are being provided with medical equipment worth around €40 million from breathing masks to disinfectant, gloves, thermometers, protective goggles and suits.
Similarly, luxury giant LVMH was one of the first to announce a responsive shift in production churning out hand sanitizers for Parisian hospitals rather than high end perfumes and cosmetics for affluent customers.
Organizations are feeling the vice grip of the recession that is setting in. Marketing budgets have been slashed (wrt. relevance vs. good to do/have), events have been cancelled, all engagement has moved to digital channels, digital engagement spends have doubled to create demand at the top of the funnel. Now is the time for marketeers to experiment, be true to their values and hunker down to weather the storm.