Navigating The New Normal: How Brands Can Re-Strategise To Create Meaningful Experiences For Consumers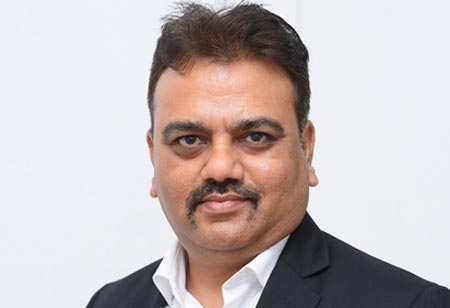 Vipin Pungalia, Director, Professional Segment, Sennheiser India, 0
He has curated enchanting sound experience for the consumer-end through Sennheiser headphones. His passion revolves around music and technology for innovating for the audio industry in India.
This pandemic has twisted our lives in more ways than we could imagine. The world that is grappling in the health crisis has also severely affected businesses across the world. To say that this is an unfortunate time for all of us is an understatement. COVID-19 is a human tragedy with long term economic damage. Everything that we knew changed within a matter of 30 days. In the matter of a few days, consumer behaviour completely changed, there was a sudden drop in discretionary spending, the outlook towards brands completely changed. The market has become more volatile due to these paradigm changes in the behaviour.
Like any other industry, the Professional Audio Solutions industry has also witnessed a tangible impact. Production of top TV shows has been suspended, major festivals and concerts and sporting events have been cancelled or postponed. The pandemic has brought the live music industry to a standstill. To support our community and as a way of giving back the love and appreciation we have been receiving, we initiated a campaign #DontStopThe Education for our customers, partners, and aspiring professionals.
As an Original Equipment Manufacturer, Sennheiser has always given paramount importance to education. So far we have conducted more than 100 webinars (Globally and locally put together), conducted a series of five webinars in Hindi and five local round tables involving prominent personalities from India sharing their journey, career progression, learnings and experiences over the years, challenges faced, their workflow, approach, strategy, tips and tricks.
These webinars covered the live demo of Team Connect Ceiling 2, installation of evolution wireless G4 systems, mixing for live sound, the theory behind wireless
microphones, best practices for designing antenna systems processes behind big live productions. By initiating this, we are utilising this period and presenting an opportunity to our partners and customers to gain industry-relevant technical knowledge that will assist them in the future.
Like Sennheiser, most brands are now re-strategising to become relevant in today's VUCA (Volatility, Uncertainty, Complexity and Ambiguity) world. Brands across the world are trying their best to align their initiatives while considering the sensitivity required to engage with customers. To bounce back stronger from the effects of the pandemic, it is important to identify a few traits associated with people in these current times.
A few of the notable aspects are that people are postponing their purchase decisions, people get anxious when there is a lot of information on the pandemic and speculations, and that people have more sense of solidarity and humanity. To deal with the same, brands will need to focus on reassurance and confidence building. Brands should consider the cost that may be required to build customer confidence such as investment on the cleanliness, sanitisation or ethical sourcing.
Brands across the world are trying their best to align their initiatives while considering the sensitivity required to engage with customers
Moreover, as per a report, 56 percent of consumers are happy to hear about how brands are helping communities in response to the pandemic. Brand messages which highlight unity and togetherness in this sensitive time are resonating with consumers. Case in point the latest Nike ad has highlighted the power of sport with the ability to unite people and invite change. The tagline- You can't stop sport has connected well with their target audience and received a phenomenal response from the audience. The advertisement has aimed to bring everyone together a message which has hit all the right notes with consumers.
With such initiatives in place, it is important to remember that the pattern of consumption will keep changing as the world moves to a more dynamic future. Any brand which is resilient and agile enough will be able to bounce back from the effects more quickly than a brand whose decision time is slow. It is time to restrategise, re-invent, and reboot to add meaningful experience to customers' lives.