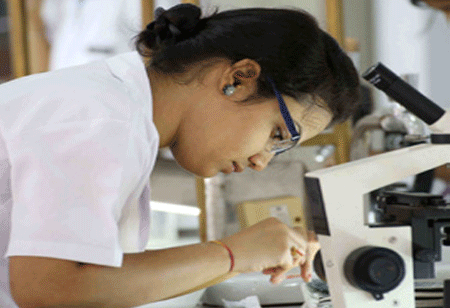 By Lala Behari Sukla, Research Professor, SOA University, 0
Holding 40 years of R&D experience in the area of Biotechnology and heading the Bioresources Engineering department of Institute of Minerals and Materials Technology(IMMT), Bhubaneswar, Lala Behari Sukla is presently working as a Research Professor at SOA university Bhubaneswar.
In the modern world, air travel is considered as an integral part of everyday life. Aviation industry plays an important role in connecting people for the purpose of business and tourism, as well as it supports global trading and defense sector. According to International Civil Aviation Organization(ICAO), global demand for air travel is expected to grow at a constant rate till 2050. This rise in demand for air travel will increase the green house gas(GHG)emission by aviation sector, which will account three percent of the total man made CO2. These emission of aircraft mostly depend upon aviation fuel(fossil-based fuel) currently being used. Therefore it is necessary for aviation industry to make use of alternative fuel which would be sustainable renewable and have reduced environmental impact. In this context biofuel(fuel derived from different biological sources)are the only ones to possess many similarities with conventional aviation fuel with reduced green house gas(GHG) emission.
Aviation transport has made the life of people faster and efficient. Globally, it has supported about 56 million jobs. Also, it has generated the revenue over two trillion dollars. The International Civil Aviation Organization(ICAO) has estimated that, the global passenger traffic is expected to grow from five billion to more than 13 billion RPK from the year 2010-2030 at an
average annual growth rate of 4.9 percent. For this huge business purpose aviation industries have to increase the airline activities, which would result in the consumption of huge amount of jet fuel. According to the jet fuel consumption data of 2015, different airlines have consumed 2.2 billion barrels jet fuel per year which has emitted 781 million ton carbon dioxide. This has the huge impact on the environment as the carbon dioxide gas is the major reason of the global warming and the climate change.
The rise in demand for air travel will increase the green house gas (GHG) Emission by aviation sector, which will account three percent of the total Man-made CO2
Owing to the dramatic business development by different aviation industries and probable increased emission of carbon dioxide, control of its emission during the combustion of jet fuel is foremost necessary. There are several alternatives, among them biofuel is preferred as one of the best alternatives to counter the carbon dioxide emission. It is an eco-friendly fuel and produces minimum green house gas compared to the conventional fossil fuel. Further, the secondary bio biofuel from microalgae has more impact to overcome the issues related to the food fuel competition. Microalgae are single cellular photo synthetic organisms having potential of very high oil content and growth rate. Moreover, the cultivation of these algae do not require diversion of agricultural land, as they can grow in both fresh water, marine or brackish water environments and additionally fix substantial amount of carbon dioxide emitted from combustion. With all these promise intense effort is now practiced all over the world to devise suitable systems to make large scale cultivation and harvesting of these microscopic organisms extraction & conversion of their oil content to biofuel and other high value byproducts in a costeffective approach. Therefore, cultivation of microalgae with massive green house gas absorption followed by biodiesel production post harvesting of microalgae can be projected for multiple utilization.