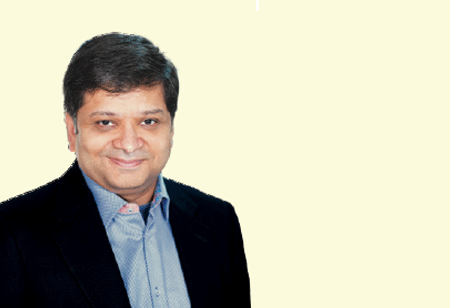 Dharmesh Shah, Co-Founder & CTO, HubSpot, 0
An alumnus of MIT, Dharmesh is an author with expertise in entrepreneurship, software development, and internet marketing.
Business growth is the need of every enterprise today, growth in sales, more productivity and a larger customer base is what every business is aiming for. But with this in mind constant factor of customer satisfaction and customer retention is also very important, many businesses are beginning to rely on existing customers, rather than new ones, by ensuring that they are satisfied and the best service is provided. Many times this becomes a hard dream for businesses as they do not have the required infra structure to support a huge customer base. The problem is solved with cloud technology, SaaS(Software as a Service).
Employing the Best Technology for the Best Profit
India has a huge talent base but unfortunately the numbers of software or product companies are comparatively less. Cloud industry is rapidly growing, especially in India, providing many opportunities. But the sad part is many companies are still not updated to SaaS. Companies with SaaS have more advantage when it comes to better customer data usage leading to more predictable revenue.
Understanding the Market & Taking Bold Decisions
Entrepreneurs are hard to find and even more hard to find is the ones who sustain. In today's competitive world an entrepreneur should always be in a situation to foresee how the business is fairing, also one should be ready to take risks, know where to draw the line, call off the business and start afresh. Its very important for entrepreneurs to understand, the way customers do business these days are very much different from the ones a decade or two ago. Today, customers are not interested to be forced into a sale, they need someone to solve their problems.
SaaS technology is the need of the hour, there are massive opportunities in B2B space which uses saas to optimize the best output. But to capitalize on that opportunity one should also be ready to take some risks
Know the Business Before Knowing the Revenue
Patience bring out the best results, the same applies to a new startup too. Entrepreneurs should never jump to conclusions and start raising funds for their new venture. The best practice is always to first learn the business, understand its customers and their demands, competitors, the strongest and weakest proposition of the business. Knowing one's customer will only increases the opportunity of more loyal customers who become the pillar for the business to grow. Fund raising is not an easy job its more than what it may seem, self funding or bootstrapping is the best way to start a new venture. Entrepreneurs should focus on the idea and cultivate an infectious enthusiasm around it which will automatically pulls more people to it.