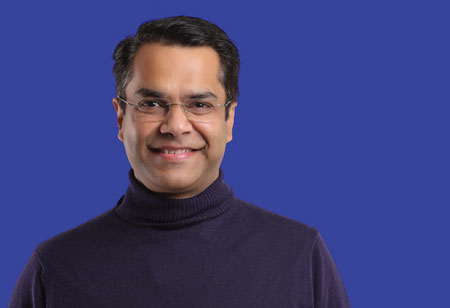 Mrigank Tripathi, Chief Growth Officer - India & MEA, People Strong, 0
The ubiquitous nature of Software-as-a-Service or SaaS has transformed it into a phenomenon that needs no introduction. SaaS is not a new concept and has been gaining steam for quite some time now. In fact, it has been enjoying a dominance in total global public cloud services, with an anticipated market share of 36 percent by 2022.
The sources also claim that end user spending on SaaS is on an exponential growth trajectory as it rackedup the valuation of $270 billion in 2020, $332.4 billion in 2021, and is pegged to touch $397.5 billion in 2022! In other words, SaaS equals big money! And 2022 is expected to carry forward the momentum of this industry's accelerated growth. Such an upward trend can be attributed to:
•Cost savings & efficiency
•Flexibility and scalability
•Multi device support with a mobile first mindset
•Rampant adoption of cloud & cloud technologies
•Support for remote operations
At the same time, the following factors may act as constraints to slow down the proliferation of the SaaS industry:
•Data security issues
•Higher dependence on the internet
•Increasing competition
•Customer churn
Top SaaS Trends That Are Set to Dominate 2022 Vertical SaaS Takes the Lead:
Since 2022 marks the consolidation and maturation of the SaaS industry, we will be witnessing a gradual shift from Horizontal SaaS to Vertical SaaS. Unlike the former which is far more generic, Vertical SaaS caters to a niche audience or industry segment with regards to their specific pain points and requirements. This hyper focused approach will allow the sector to gain a stronger foothold and increase its reach. In a way, it creates a symbiotic relationship where vertical SaaS will help industries grow and industrial growth will increase demand for vertical SaaS!
On Prem to Cloud Migration:
Given that SaaS is a variant of cloud computing, its adoption will cause companies to switch from on premise servers to cloud infrastructure, and this move is beneficial in more ways than one. After all, which business would prefer to build their IT assets from scratch rather than availing the services of reputed experts? Further, the rise of giants like Amazon AWS has made cloud services more accessible and cost effective, thereby allowing startups the leisure to focus on their core competencies.
Integrations-as-a-Service(iPaaS)- A Budding Reality:
Integration was a major challenge during the initial days of SaaS led growth. Believe me, I'd know it was one of my greatest pain points with SaaS. However, as more and
more SaaS vendors develop ways to seamlessly integrate products and services to build hybrid environments that offer the best of legacy systems and back end cloud, the industry has come to realize the potential of Integration-as-a-Service. This market segment will build high trust ecosystems by reducing dependence on third party solutions.
Now that businesses are coming to terms with the value (and potential) of data, data intelligence powered by analytics will also gain prominence
Remote Collaboration for SaaS in Remote Work:
Considering the fact that a whopping 70 percent of full time employees are now working from home, keeping everyone on the same page has gotten progressively difficult. As a result, there is a rising demand for collaborative software platforms, such as Zoom, Teams, and Slack. These applications are singularly carrying forward remote operations on their backs, and the demand will stay on the upward swing. So, expect variations of 'am I audible?'or 'have you seen my message?'in the years to come.
Increasing Focus on Security:
Given that security is a major chink in the SaaS armour, we can expect to make headways on this front in 2022. The need for robust security assumes center stage keeping in view the hybrid workforce models that make it a top business concern. Apart from the fact that a bulk of data would now be stored on the cloud and across distributed networks legal and regulatory mandates such as the GDPR will continue tightening the noose to ensure compliance with the highest standards of data safety and privacy. As such, SaaS businesses will continue their pursuit for improved security to avoid hefty fines and public backlash.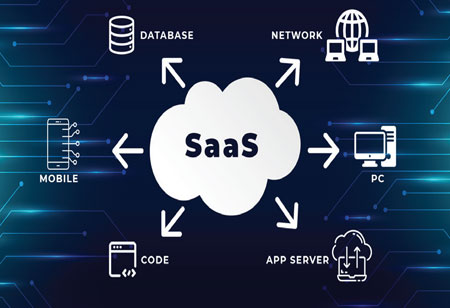 Rise of Insights-as-a-Service:
Now that businesses are coming to terms with the value(and potential) of data, data intelligence powered by analytics will also gain prominence. After all what is data without meaning?Resultantly the SaaS industry will also subsume analytical tools, predictive analysis, descriptive analysis and others, to forge the foundation of Insights-as-a-Service. This offshoot of SaaS will play a pivotal role in making data actionable and formulating a roadmap for the organization's success.
Conclusion
2022 is yet another episode in the successful series I'd like to call 'The Rise of SaaS'. The demand and supply parameters of the SaaS industry put it in a favourable spot for unprecedented growth not just for this year, but for many more to come. As such, we are sure to witness the industry as it pushes its boundaries and expands further to deliver more value. Watch out for these trends and brace for a revolution because the future of SaaS is now!