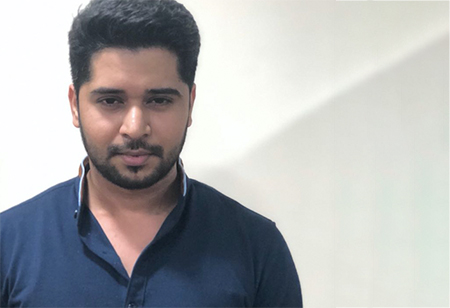 Vinay Nair, Managing Partner, Nair Ventures
With the rapid proliferation of innovative emerging technologies, India is poised at the brink of a revolutionary change. Now that a plethora of technological advances are headed our way, we have little choice but to wake up to our new reality: of India promptly being transformed into the newest Asian tiger. Considering how deeply intertwined India's geopolitical strategy is with the adoption and use of emerging technologies, it is a facet of development we simply cannot afford to ignore.
Massive data sets derived from its humongous population is coupled with cheap computing power to pave the way for India's ascent to stardom in the tech space. Urban India has already begun to embrace the changes these technologies portend: from ride-sharing mobile apps to self-regulating smart ACs, the millennials of Indian metros have seen it all. However, when we talk about the rise and spread of tech, we must not lose sight of the entire landscape.
The country's parliamentary elections are on and the battle lines are drawn. In the heat and dust of political campaigns, aspirants are scrambling to grab the attention of hinterland voters. This might be a good time to remind ourselves that the new India, a brighter and bolder India, is more than its metropolises. India that can enjoy all-round benefits from emerging tech includes people from all strata of the society and every corner of the country.
From what I understand of the data collated by Ernst and Young and Mint in an Emerging Technologies Report, India is brimming with potential that is second only to China, as far as implementation of emerging tech is concerned. Like these technologies, ranging from artificial intelligence- machine learning (AI, ML) to the internet of things (IoT), and from robotics to blockchain; move out of boardrooms and coders' offices, India seems to be the perfect place to effect adequate implementation. With a burgeoning population that can use and adopt such technologies while also furnishing the big data needs of global firms, this country is currently a hotbed of tech opportunities.
Of the several emerging technologies making their presence felt, AI and ML are two of the most promising ones. AI and ML derive elements from several disciplines including computer science, statistics, mathematics and other domain-specific areas to create models that can process information and produce outcomes in a manner that is similar to the human brain. Artificial intelligence, machine learning and deep learning constitute the several interconnected facets of this intriguing technology.
In India, the trend is largely for companies to focus on general AI solutions, although some of them are beginning to move into the 'narrow AI' space as well, to ensure specificity. According to a 2017 report (FinTech Trends Report) published by the Price Waterhouse Coopers and Startup bootcamp, 36 percent of major financial institutions have already begun to make investments in the AI space, while close to 70 percent of them are considering doing the same over the coming years.
In this bid to take AI to the masses, startups led by inventive Indians are playing a pivotal role. Given that they are at the forefront of both innovation and consolidation, these startups are basically acting as a bridge between the laymen and large corporations hoping to make a foray into this untapped market. This is creating a rather interesting development, by drawing tech behemoths like Apple and Facebook to small Indian startups clustered around the IT hubs of the country, often leading to some major acquisitions being sealed.
The application of AI in various areas of India's development, ranging from something as mainstream as e-Commerce to something as sensitive as defence and security is making it imperative for the country to embrace the technology
The application of AI in various areas of India's development, ranging from something as mainstream as e-Commerce to something as sensitive as defence and security is making it imperative for the country to embrace the technology. Like in the case of AI, IoT is also expected to flower and flourish in the hands of new age startups. A Gartner report from 2014 had predicted that nearly half of all IoT solutions will be produced by startups that are less than three years already. While no confirming report has caught my eye as of yet, Gartner's prediction is telling of a trend that goes beyond just the AI and IoT industries.
In terms of cloud technologies too, India is taking significant strides towards the future. If a TechSri Research report from 2015 is anything to go by, India is experiencing a compound annual growth rate of 22 percent in the field of cloud technology from 2015-2020 and seems on track to achieve similar levels of growth. While several different cloud solutions exist, the Infrastructure-as-a-Service (IaaS) solution seems to be at the forefront of the cloud tech sector.
Augmented reality (AR) and virtual reality (VR) are also making improvements in India, with startups once again leading the change. While their implementation in the gaming sector is well-known, it is also finding application in fields such as real estate and pharmaceutical R&D.
Blockchain technology is another form of emerging tech that we absolutely cannot ignore. Even though the country famously has rather tenuous ties with cryptocurrencies, blockchain, their underlying technology, has been making major headways into the Indian tech space.
A recent NASSCOM report highlighted how half of the Indian states are involved in facilitating blockchain applications in the public sector. As the third generation of blockchain gradually evolves, the Indian service sector is well-poised to exploit its existing client base to service the world blockchain demand, by developing new blockchain networks and providing data.
Clearly, a host of new technologies are being developed and implemented in various parts of India at the same time. As they permeate to the deeper layers of the socio-economic fabric, we will be better able to ascertain their impact. As of now, it seems a lot of positive changes are underway, and I, for my part, cannot wait to ride the wave of the revolution to come.