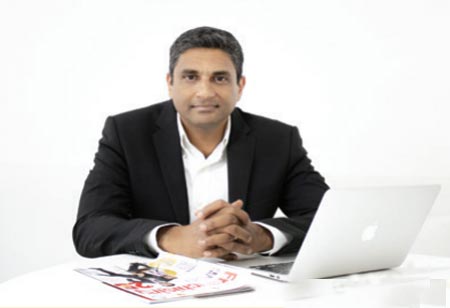 KVS Seshasai, CEO, Kangaroo Kids Education, 0
KVS Seshasai is an experienced CEO with rich history of managing education and retail industries. He has good grip over business development and expert in strategic planning, execution, operations management, retail, customer relationship management and team building.
The human race is going through a very crucial time. With the outbreak of the novel coronavirus we are in the middle of a global pandemic of a scale unseen in decades. In testing times like these, it becomes even more crucial for educational institutions to advocate the right messages and avoid panic by create awareness towards protecting our children, our communities and society at large.
Some Facts About COVID – 19:
• The new coronavirus spreads primarily through contact with an infected person when they cough or sneeze, or through droplets of saliva or discharge from the nose.
• People of all ages and decent can be infected with COVID-19.
• Scientists are currently working on developing a vaccine that is safe and effective, however, there are no vaccines or medicines that can protect or cure COVID-19 at this time.
While we are all already following the instructions laid out by health and government officials, here are some of the measures educational institutions must take during such times:
1. Prevention is crucial:
During an epidemic it is essential to focus on preventing infections and the spreading of the virus. It is therefore vital to make sure that the instructions issued by the health authorities are shared with all school & preschool personnel and discussed with staff, children and youth. Instructions on preventive measures & solutions maybe shared through fun& engaging videos for children and parents, through light infographics and stories that bring about awareness among children about the virus & how to fight it.
2. Social distancing & isolation:
Closure of educational institutions like schools, preschools, universities works best as it avoids close contact and large gatherings avoiding spread of infections and cases incase there are persons infected with the virus.
3. Absent students & staff:
It is recommended that staff or students returning from a foreign trip stay at home for a minimum of 2 weeks and get themselves tested before visiting school/preschool again. It is recommended that schools keep a close check & have travel & health declarations in place to keep a close eye on the same.
4. Thorough sanitisation:
While there is a regular cleaning of schools & preschools on a daily basis, all institutions must thoroughly sanitise / make arrangements for deep cleaning of the premises, equipment, outdoor play areas and all infrastructure including transport network ie. buses etc.
5. Medical support 24/7:
Having a doctor/ nurse on call 24/7 in such situations is recommended. Most schools have a medical room and counsellor accessible at all times. In such situations it should be made mandatory.
With the advent of technology, we are more connected and can leverage learning management systems and other e-learning modules to ensure our children do not lose out on learning during such times
6. Facilitation learning through technology:
With the advent of technology, we are more connected and can leverage learning management systems and other e-learning modules to ensure our children do not lose out on learning during such times. E-learning makes the transition to remote learning smooth both with children, teachers as well as parents who are now spending more time at home.
7. Stay connected & fostering a sense of community:
Finding connection & resilience in the face of this pandemic is important – as institutions we can stay in touch with parents through our parent-communication module/ ERP and constantly share fun updates on the lines of fun DIY projects to build with your child at home, top books and children movies to watch with your family, fun-learning activities and resource links that can be shared (grade-specific) making sure parents and children spend quality time when at home. At the same time, keeping in constant touch with parents on school/ preschool related announcements. Eg. Notices on examinations/ results/ admissions/ reopening dates etc.
In an increasingly interconnected world it is our collective responsibility to take all precautionary measures to prevent widespread panic. We commend the contribution of doctors, front line public health workers and administration for their hard work. As responsible citizens we must collectively pitch in to overcome this challenge.