Why The Use Of Data Science, Big Data, And Artificial Intelligence Will Be Crucial To The Travel, Tourism And Hospitality Sector?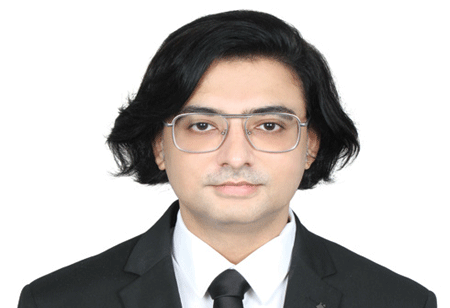 Harshdeep Khatri, CTO, eZee Technosys, 0
Renowned for innovation and his approach to problem solving, he is passionate about solving difficult problems by searching the initial problem stage and ensure business strategies are optimum.
Ev Change is the only constant - a 100 percent true phenomenon for the travel, tourism, accommodation providers in the ever-changing digital era, where everything is data-driven.
We live in a big DATA world. As per Forbes, an astonishing 2.5 quintillion bytes of data gets generated every single day.
The hospitality sector is no exception in adopting this high-tech data aid in its operations to actively identify challenges and opportunities.
Currently, more than 65 percent of travel organisations use data, analysis and insights.
According to Analytics Insight, hospitality is one of the top ten industries to be redefined by big data analytics.
Even so, the hassle still persists. A large percentage of these businesses are struggling to use big data the right way to render prescriptive analysis, which can build a complete growth outlook and strategy.
The hospitality industry should acknowledge the fact that having only the data at hand isn't sufficient. Data science, data analytics and artificial intelligence (AI) are linked with big data and they need to be implemented in synchronization.
Here's how these data fields work in sync and are vital future necessities for travel, tourism and hospitality businesses.
Big data: Customers leave colossal data trails on the internet, most commonly in the form of Google searches, website visits, reviews, bookings and more.
This is the unstructured data that hotels, tourism travel businesses collect every day in and out. This big data needs classification, structuring and analysis to understand customer behaviour and choices. This is where data science comes into play.
Data science (and analytics): Data science is the method of extracting information from the data. It typically involves the following five phases:
Access: Accessing the unstructured data received from several sources.
Process: Working on the data to classify, cluster or summarise based on the number of unique visitors, returning visitors, specific geographical location, referral source and so on.
Maintain: Keeping the information safe for future reference and verification.
Analyze: Breakdown of the structured data to identify shortcomings, examine competitors, highlighting weakness in specific areas and other notable findings.
Communicate: A detailed report and insights to surpass competitors, understand customers, implement better pricing campaigns and run targeted marketing.
Big data drives data science and a data scientist designs strategies that unleash intelligence to the organization.
Based on the insights, data science can also help hotel businesses in dictating new product development, marketing strategies and operational improvisation. Data science implementation in hospitality brings prescriptive analytics to the fore.
Data analytics is a step next to data science. While data scientists underline challenges, uncover insights and progression methods - data analysts are focused on answering questions. Data science and analytics go hand in hand to curate growth action plans for travel sectors based on big data.
It can't be ruled out that many hoteliers worldwide might be involved in big data and analytics on initial levels
AI.
The interference of Artificial Intelligence in hospitality isn't unversed.
According to the 2018 Lodging and Restaurant Technology Studies, AI was named a top technology with future impact for both hotels (70 percent) and restaurants (38 percent).
Alexa for Hospitality: Hotels can opt for the new Alexa system recently launched by Amazon. The rooms can provide this AI assistance for guests, allowing them to access hotel and local information, request in-house services, play music, control devices like TV, AC and thermostat.
Concierge Robot: A dedicated concierge robot can efficiently collect customer data. A concierge robot interacts with guests, suggests local attractions, collects user information and offers succinct details about places to visit and more.
Chatbots: The chatbots on the websites cater to guests queries efficiently and machine learning helps render a personalised chat experience.
Today, AI. holds special significance when clubbed with data science and analytics.
All these mediums collect large chunks of customer data, offer a delightful, engaging guest experience and deeper insights into what guests are looking for. This data goes through data science and analytics to carve a niche for guests and accelerate revene generation for the hotels.
It can't be ruled out that many hoteliers worldwide might be involved in big data and analytics on initial levels. However, it's high time to realise how vastly impactful these technologies are when practised accurately.
The data accessibility allows hoteliers to comprehend their guests' preferences, examine their competitors, and begin crafting a personalized experience for the customers even before they set foot inside the property. The data-driven steps (big data, data science, data analytics) centralise and streamline all operations that contribute to revenue management, enhancement and guest satisfaction.
Furthermore, A.I infusion helps tourism, travel, hospitality businesses to collect guest data, access it, analyze it and act upon it. This is the interconnection between A.I, big data, data science, data analytics in hospitality. It's a profit loop that the whole hospitality industry has to get into, to remain competitive, relevant and credible.