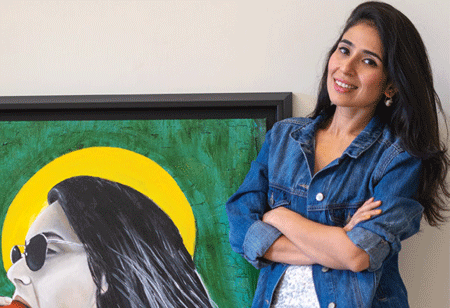 Moonmoon Agarwal, Co Founder & Director, Nmami Life, 0
With an English Hons. from Delhi University and a Diploma in Applied Arts, Moonmoon is taking Nmami Life to newer heights by leveraging her marketing and leadership experience.
There is no limit to what women can achieve Michelle Obama in India, there is a direct and vital impact of women empowerment on the economic growth and development especially the women workforce of Corporate India. Women leaders from India have positively impacted the corporate world not just in the country but worldwide be it Anshula Kant who has recently been appointed as CFO & Managing Director of World Bank or Zia Mody who advised telecom major Airtel on its merger with Telenor group and the list is a lot more.
Many companies today have created a work culture that is prowoman and encourages women to lead the front just like how it was for men a few years ago. Every organization must incorporate and support a work culture which is directed towards the objective of empowering women and making them better leaders. A recent analysis conducted by the World Bank says that the Indian economy can grow in double digits if more women participate in the product line of the Indian economy.
Around 45-48 percent of the country's population is women but only 26 percent of women are involved in a productive workforce. For long, women had been discouraged to take-up the profession of their choice or contribute to the economy owing especially to the sociocultural barriers or limited mobility because of the responsibility of raising a family and being the homemaker. This is the reason why the work culture in India is dominated by males majorly. But it is also true that the role of women entrepreneurs and professionals in the Indian economy is inevitable. Entrepreneurship is the key to help the Indian economy grow substantially and to create a giant pool of entrepreneurship, a favourable ecosystem needs to be created that facilitates women to grow as entrepreneurs.
There are around 30 schemes for women supported by the Government of India directed at rural and urban
women simultaneously. In addition to such schemes, the fundamental education of women and the development of their right skillsets is the key. As per the latest report by Mckinsey Global Institute, India could add-up more than 18 percent to its GDP by 2025, simply by providing equal opportunities to women. As per the same report, India's economy has the second largest potential to improve gender parity in the Asia Pacific region. The major governing factor here is improving the quality of work for women and enhancing the remuneration.

If certain major studies are to be believed, women create better leaders when compared to men because 87 percent of women see themselves as financial risk takers, when compared to 73 percent of men. To add on top of this fact, women by the virtue of their nature are multitasking and have been effectively managing professional and personal lives. But, the point of concern here is the fact that female labour force participation has fallen from 36.7 percent in 2005 to 26 percent in 2018. There is a need to strengthen the education ecosystem by the introduction of the digital education system that will serve as a key factor in building an efficient women workforce. There are other range of challenges that women might face in our society and all these challenges must be addressed closely before our women start making a significant contribution to the growth of the economy.

It is rightly said that an empowered woman can not only empower other women but can also strongly empower the economy. There are not just personal or economic benefits of empowering a woman, but also social benefits in doing so. As per a research, women spend 90 percent of their income on their families and economically empowered women have better educated children and sustainable households. United Nation India Business Forum (UNIBF) in its second meeting has agreed to the fact that there is a direct and positive impact on productivity and profitability on the workforce by increasing women participation. The best practice is to identify mentors in the organization and create brand values that encourage women in the workforce.

An important factor to keep in mind is the bulk of underpaid work that many women are still engaged in like having the primary responsibility to take care of children or elderly of the family or undertaking household chores. Because of this women who are engaged in a paid workforce often face a double work day and it can impact their health and well being significantly.

We, as a country, need to build on a consistent momentum and sharpen the focus on the empowerment of women both in public and private sectors to help the economy grow exponentially. India has definitely progressed vis-a-vis women empowerment but more specific tools and techniques need to be worked upon to help women shape the economy better. The journey has begun though that too in the right direction!