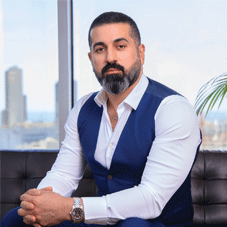 Aliakbar Moradfar is one such leader who remained confident and believed in himself while taking up the primary responsibility of heading the Al-Sabah General Electric Company(ASGE). Aliakbar was named Chief Executive Officer of ASGE to cement the company's reputation as a trusted partner aligning to its principles while also attracting new business.
In an exclusive interaction with CEO Insights, Aliakbar spoke about his successful journey as a leader.
What inspired you to begin the professional journey in the field of electricity and electronics, and what keeps you going as an industry leader today?
I have a background in engineering, have been a consultant in the market, and have a reputation for continued innovation in my managerial practice. This market reputation resulted in being offered the post of Partner and CEO by Al-Sabah, one of Kuwait's oldest companies providing electrical products nearly 40 years ago. We were the leading provider for this service in Kuwait, but when our prior CEO tragically passed away, the company started to deteriorate due to specific issues. The proprietor decided to hire someone sufficiently confident to take back the company to its position, and after that, I tookup this challenge. This
opportunity was my first time taking the responsibility of CEO, as I did largely mega project management during my career.
In 2017 I took over the role of CEO of ASGE and, given my familiarity with the industry quality standards like IMS and ISO, reorganized it by devising several ideas and strategies and incorporating all my know-how into this company. Since then, we have achieved our goals year over year, reaching the position that the company had in the market earlier. This achievement was despite the shifting of pricing and market difficulties owing to the COVID crisis. Today, we are one of Kuwait's leading suppliers of electro mechanical components, including lighting solutions.
Al-Sabah is a major brand well-established in Kuwait since 1983, and we were once the sole market leader in offering lighting solutions
What are the major factors that contributed to your success over the years?
I think that the important point that I can emphasize here is one mindset that I uphold in day-to-day life: Despite the challenges and troubles that have arisen in my life, notably in business, I never gave up. No obstacle is enough reason to prevent me from obtaining my purpose, and when I keep that in mind, I work hard. Since a young age, I have the ambition to be an impactful and successful business leader and striving towards this objective has always given me an advantage. I can say that I have achieved more than 95 percent of the goals that I had set for myself throughout my life. I do not compare myself with anyone else I compare my current self with my past. With this solid mentality, I constantly want to see myself grow and progress as well as move forward in anticipation of much harder challenges.
How is Al-Sabah General Electrical Co different from its peers in the market? What is its USP?
Al-Sabah is a major brand well-established in Kuwait since 1983
and we were once the sole market leader in offering lighting solutions. And we are not only widely recognized in Kuwait, but worldwide. Thus, most of our competitors joined the market over the past 20 years, the majority of which were unable to survive, and only a few have done so in the market throughout the years. Al-Sabah's history makes it remarkable and other elements that make us different are the growing diversification of our product lines and engineering services with respect to the market demand. This includes the evolution of new ideas and strategies that ensure their development when proven valuable. Coming from a consulting services and project management background, my attitude and vision is different from that of other companies. I have noticed most of our competitors focusing mainly on sales and profit making. We offer engineering services& solutions and focus on importing & delivering the required technology & knowledge, in addition to the sales of products.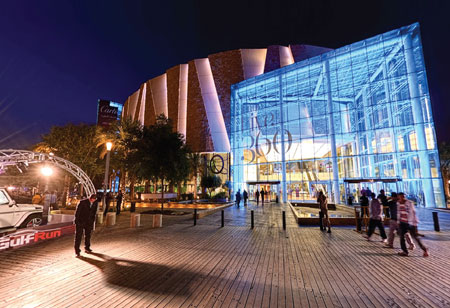 What are the milestones that became a turning point in your journey?
I come from a design and building management background, an engineering discipline that is systematic and calculated. Handling business operations as a CEO while the company was going through a tough time was the opposite of that. It was a critical decision for me and a significant risk which everyone advised against, given my professional experience.
Taking this opportunity as a challenge when Al-Sabah's owner approached me was a significant milestone and a decision I'm delighted to have made.
Aliakbar Moradfar, CEO, Al-Sabah General Electric Company
Aliakbar was named Chief Executive Officer of Al-Sabah General Electric Company in 2017, with the goal to strengthen the company's status as a trusted partner with clients and strategic principles while also encouraging new business.